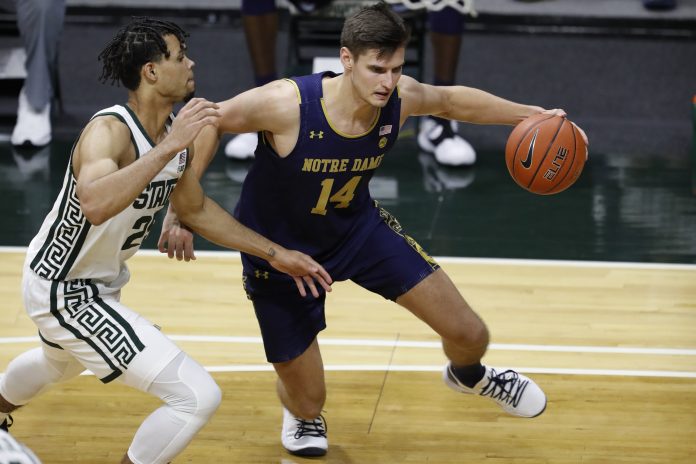 Basketball season is creeping up. And for certain fanbases that will go unnamed, this is quite a relief.
There is a unique dynamic this year with veteran talent exercising their extra year of eligibility, while a whole new wave of transfers enters the conference. As usual, Duke sits atop the preseason media rankings, but analyzing the ACC is much more complex.
In this feature, I will be making five bold predictions regarding this upcoming basketball season. Before we proceed, it is important to define what exactly a "bold" prediction is. It is something unlikely to happen, but I am much more committed to its possibility than most. So "North Carolina makes the NCAA Tournament" is not quite what we're looking for.
Ok, now we got that out of the way — let's get started.
Notre Dame is Sweet Sixteen Bound
After a great three year stretch, which included two Elite Eight runs, the Irish have missed four consecutive NCAA tournaments. However, this roster features more promise than any of those teams, and it's not particularly close.
Two efficient scorers from the wing in Dane Goodwin and Nate Laszewski return. Prentiss Hubb, the less efficient but still high volume producer, is primed to break out into a star point guard. Offensively, Notre Dame is one of the most capable teams in the country.
Defensively is where things could get a little shaky but as mentioned previously, the program has made schematic and personnel adjustments this offseason. Perhaps the most important change is the addition of defending Ivy League Player of the Year, Paul Atkinson. He looks to provide an interior defensive presence the Irish were severely lacking, with plenty of scoring too.
Notre Dame has talent and depth; if they can put the pieces together, they can be a scary team in the ACC. For a further look inside the Fighting Irish, check out our interview with Notre Dame Assistant Coach Ryan Humphrey earlier this offseason:
Armaan Franklin Will Be Virginia's Leading Scorer
What is the difference offensively between UVA's championship team and their teams the last two years? Having players that can create off the dribble.
That is exactly the dynamic that Hoosier transfer Armaan Franklin will bring. He is a 6'4″ guard who can play on the wing. However, he will have plenty of ball handling duties this year. Although he took merely four attempts per game last season at Indiana, Franklin shot 42.4% from behind the arc. He is the only returning UVA player that averaged double figures at a power conference school last year.
Yes, fellow transfer Jayden Gardner will get the most attention, and Kihei Clark is a workhorse when it comes to minutes. However, based on the way Tony Bennett's mover-blocker scheme functions, Franklin's volume of shots will increase heavily.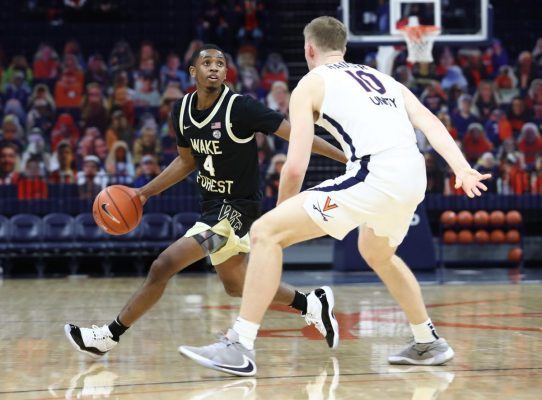 Wake Forest Wins 18-20 Regular Season Games
We now enter year two of the promising Steve Forbes era and the roster is both more experienced and more aligned to his system. Daivien Williamson will likely be the main man, in addition to Indiana State transfer Jake LaRavia, who insiders are raving about.
Not only do I expect improvement but the schedule is favorable. According to Torvik, they are projected favorites against their two power conference foes in Oregon State and Northwestern. Charlotte may be a tough one so let's say realistically, the Deacs go 8-2 in the non-conference (not even including the extra November tournament game). That sets them up to reach the 18 win threshold with a .500 conference record, which is certainly doable.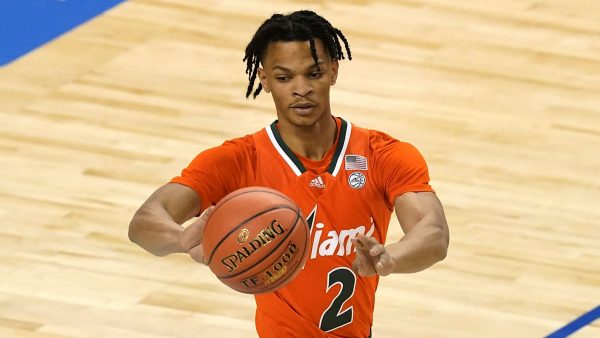 Miami's Isaiah Wong is a National Third-Team All-American or Better
Everybody knew about the 5'7″ Chris Lykes who would consistency drop 20 on your favorite team. Not as many knew about Isaiah Wong, who would do exactly the same, but played for the 10-17 Hurricanes in 2020-21.
Now, the returning 17.1 point per game scorer has a better supporting cast around him. The Canes are second in the ACC in returning possession minutes. More importantly, Charlie Moore, who has averaged double figures at three different schools, enters the program. Moore will allow Wong to play off-ball with a quality facilitator, which he did not have last season.
Wong is one of the best players in the conference and it is this season that he will gain the proper respect.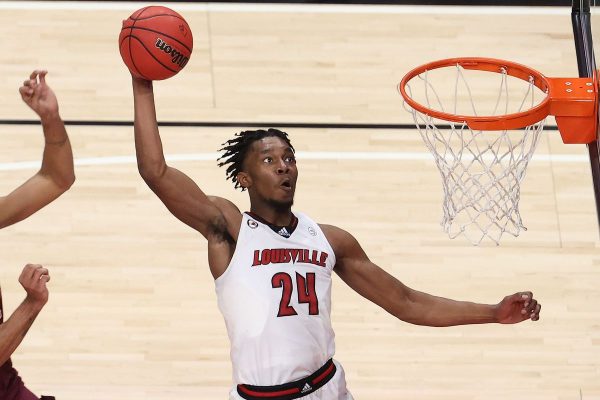 Louisville Finishes Top Three in the ACC
While there is no top dog, there is plenty of traffic atop the conference. Duke, North Carolina, Florida State, and Virginia are regarded as the top teams. Louisville and Virginia Tech are considered the next tier. The Cardinals have a strong case to contend for the conference title though.
No, their top returner, Jae'Lyn Withers is not a star player. But top JUCO prospect Elbert Ellis and Noah Locke (11 ppg at Florida) will be the next line of newcomers that take over the Louisville backcourt. Additionally, while last year the Cards were plagued by injury, coach Chris Mack has three to four capable bench pieces now.
I completely expect Louisville to bounce back in 2021-22.