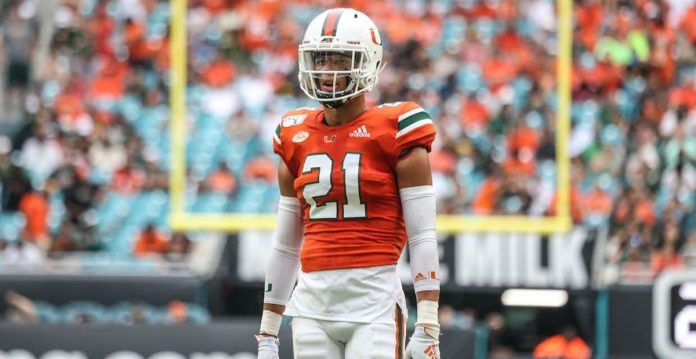 In case you missed it, I already named the All-ACC teams for the offensive side of the ball. Now, it is time to recognize the defense.
As I reviewed in the previous feature, there were various criteria that were factored into the selection process:
Eye Test: This is the most controversial proponent but also the aspect that makes someone's opinions unique. I utilized this approach with caution.
Advanced Statistical Analysis: Pro Football Focus provides a ton of metrics for their subscribers. I looked deep into the components of the grading system in order to make some difficult decisions.
Talent: Some players are destined to break out over time as they refine their skills. This is often the case, even with poor past performance.
Usage: Postseason awards are more reflective of a full body of work rather than efficiency. Therefore, players who are projected to receive a higher volume of touches will get an advantage.
The major difference in selecting the two sides of the ball is that defensive personnel varies so greatly. Therefore, I decided to be loose in defining my positions. I will use two interior defensive linemen, two edge defenders, two pure linebackers, a slot defender, two outside corners, and two safeties.
Now, let's proceed with the selections.
Interior Defensive Linemen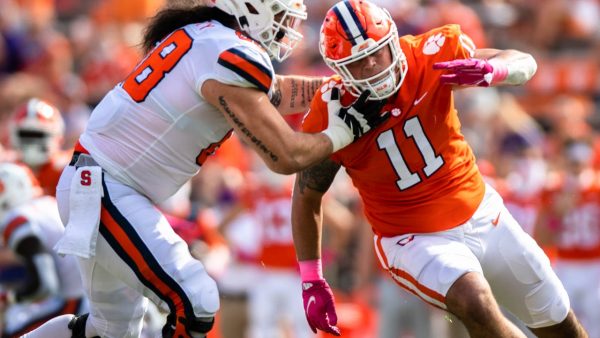 First Team
Bryan Bresee, Clemson
Calijah Kancey, Pitt
Second Team
Nesta Jade Silvera, Miami
Mandy Alonso, Virginia
Third Team
McKinley Williams, Syracuse
Jordan Williams, Virginia Tech
Bresee is a potential preseason Player of the Year. While most interior linemen are primarily focused stopping the run, Bresee's production as a pass rusher resembles that of a quality edge.
The race for the other spot on the first team was very close, but it came down to Kancey's all-around game and the development ability of Pitt defensive line coach Charlie Partridge.
Mandy Alonso may have been a somewhat surprising pick. Compared to the other three selections though, his missed tackle rate is close behind and his pressure rate is similar.
Edge Defenders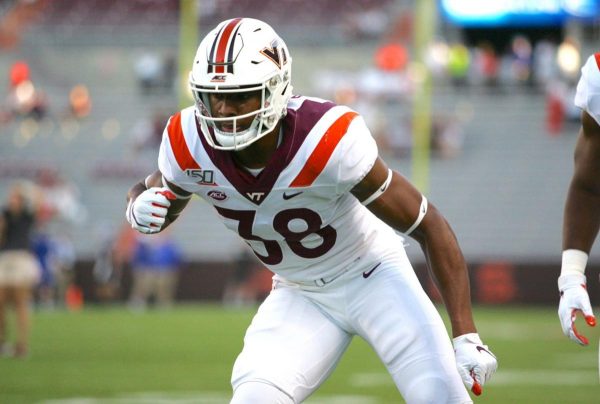 First Team
Tomon Fox, North Carolina
Myles Murphy, Clemson
Second Team
Amare Barno, Virginia Tech
Noah Taylor, Virginia
Third Team
Keion White, Georgia Tech
Marcus Valdez, Boston College
A majority of the most productive edge rushers last year have departed but this new wave is capable as well. Fox was top ten in the ACC in pressures last year and Murphy is primed to breakout in 2021.
White is a name that ACC fans should start to learn. His film against UVA and Virginia Tech in 2019 was very intriguing. White started college as a tight end but is already becoming a scary piece as he develops on the defensive line.
Valdez may have only had two sacks last year but if you look deeper, his impact in disrupting passing plays consistently was top notch.
Pure Linebackers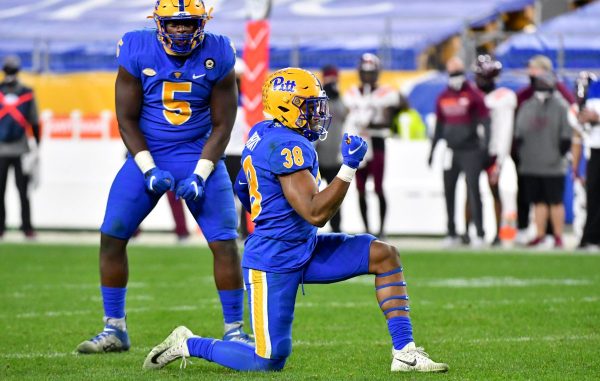 First Team
Payton Wilson, NC State
Cam Bright, Pitt
Second Team
James Skalski, Clemson
Nick Jackson, Virginia
Third Team
Ryan Smenda, Wake Forest
Baylon Spector, Clemson
This is easily the most quality position group that the ACC has to offer in the defensive side of the ball.
It was also difficult to differentiate between first and second team, due to varying skill sets. To make the ultimate decision, I chose the most well-rounded pieces. Skalski will provide a ton in coverage and Jackson will be hugely impactful in the box but Bright and Wilson had fewer holes in their game.
Slot Defenders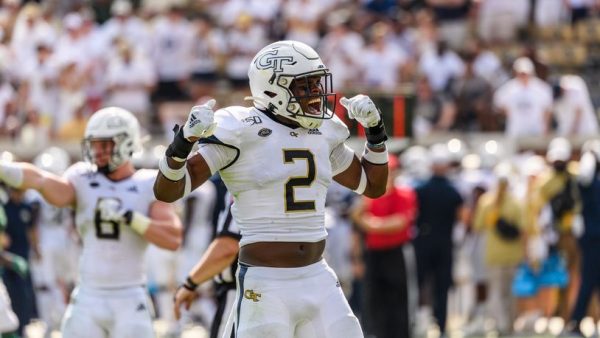 First Team: Nolan Turner, Clemson
Second Team: Chamarri Conner, Virginia Tech
Third Team: Tariq Carpenter, Georgia Tech
Conner is on the second team but has loads of NFL potential. He is a hard-hitting defensive back with aggressive but sound coverage skills, similar to former Seminole Hamsah Nasirildeen.
Carpenter may not completely fall under the slot corner category, as he has experience at several places in the formation. However, he is deserving of recognition and fits most easily in this spot.
Outside Corners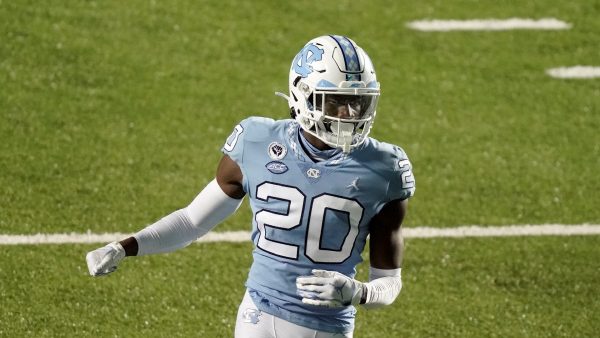 First Team
Kei'Trel Clark, Louisville
Jermaine Waller, Virginia Tech
Second Team
Storm Duck, North Carolina
Tony Grimes, North Carolina
Third Team
Ja'Sir Taylor, Wake Forest
Damarri Mathis, Pitt
The theme for the teams in this group of teams mentioned are having quality cornerback duos. North Carolina was the only team that actually had both corners on the list but the Hokies also have Dorian Strong, the Deacs have Caelen Carson, and the Panthers have Marquis Williams. Any of those could have easily made the list as well.
Safety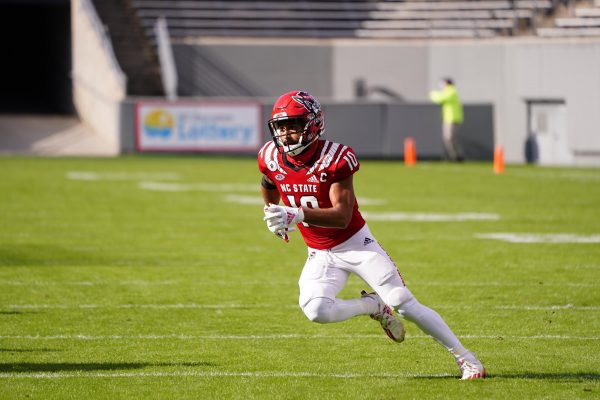 First Team
Bubba Bolden, Miami
Juanyeh Thomas, Georgia Tech
Second Team
Kendrick Duncan, Louisville
Nasir Greer, Wake Forest
Third Team
Joey Blount, Virginia
Tanner Ingle, NC State
Bolden is expected to take further strides this year into an elite prospect.
Duncan, the Georgia Southern transfer, is perhaps the most underrated defensive player in the conference. He was highly productive in the Sun Belt and should step into a major role in a capable Cardinals secondary.
Ingle has always been highly effective on the field, but if his offseason adjustments to change his technique and reduce penalties are effective, his production will be sustainable.