Last week I told you which Syracuse football players are most likely to enjoy breakout seasons this fall on the offensive side of the ball. Let's flip it over to the defensive side of things now. Here are three players that you may not be familiar. However, once the opener @ Ohio comes around, the arbitrary names will become household names. 
2020 Breakout Studs 
LB Mikel Jones
Before we get into 2021's crop of new talent, let's review who burst onto the scene last year. The unknowns were mostly in the second level of the defense, and it starts with the man in the middle. Mikel Jones seized the job at mike linebacker in Defensive Coordinator Tony White's new 3-3-5 scheme.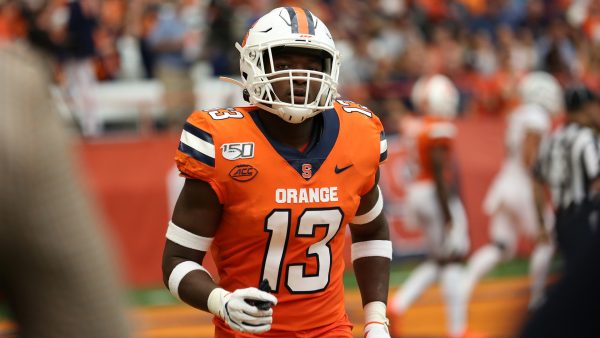 In case you weren't aware of the athlete formerly wearing #13 (he's now #3), you found out who he was early on last year. Jones began his sophomore campaign with an interception in the opener at North Carolina. The IMG Academy product continued to force turnovers all season long and ended up starting all 11 contests and led Syracuse with 69 tackles. 
That doesn't mention the disruption factor Jones brought to the table. The Florida native led the ACC with 4 picks and was involved in 8 takeaways which led the entire country. Jones is a big contributor to the machine that is the SU defense and takeaways. 
LB Geoff Cantin-Arku
Playing alongside Jones at linebacker was Geoff Cantin-Arku. The Canadien went from special teams contributor to impact player over the course of one year. The rising junior also played in all 11 games and started ten. Cantin-Arku was a steady presence in the second level of the defense and utilized his disruption abilities.  
We've established that Jones is known as the takeaway phenom. Well, Cantin-Arku is the quarterback's nightmare. Number 31 for the Orange excels in the pass rush department and the numbers back it up. Cantin-Arku led all SU defenders with 4 sacks and was third on the team with 6 tackles for loss. If you want to see what the Quebec native can do, just watch this play:
DB Garrett Williams
Finally, we move back to the secondary to breakout stud #3 from the 2020 season. You can probably guess who this will be. It's Garrett Williams. As a redshirt-freshman, the North Carolina native took a ginormous leap forward. He went from redshirting, to earning freshman All-American honors from The Athletic, as well as honorable mention All-ACC.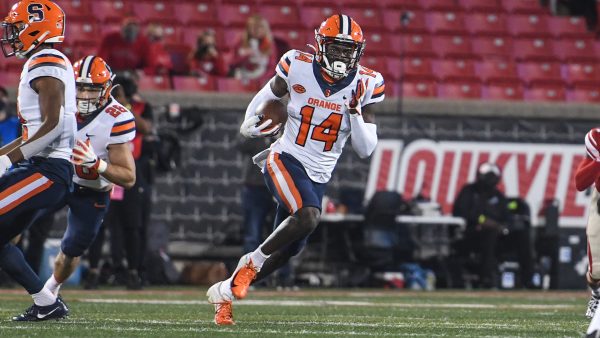 Williams started every game alongside Ifeatu Melifonwu at corner and was a steady presence all season. With the revolving door at safety and rover due to injuries, the cornerback spots avoided any problems, which was huge in mitigating what could've been an even worse '20 season. 
The rising third year player at 'Cuse led the ACC with 12 passes defended, tied for the conference lead with ten pass deflections, and led all ACC corners with 5.8 tackles per contest. Williams has gone from an unknown three-star recruit that was considering Army heavily, to a potential draft pick in one season.  
Who Breaks Out This Year? 
Those are three very impressive breakout seasons, and if 2021 features three more of those, who knows how good this team could be.  
LB Marlowe Wax 
Some of you may know who this is, Wax came on very strong in the latter portion of the 2020 season. The converted running back played in all 11 games defensively and actually started one contest. His stat line reads 33 tackles, 5.5 tackles for loss, and 3 sacks.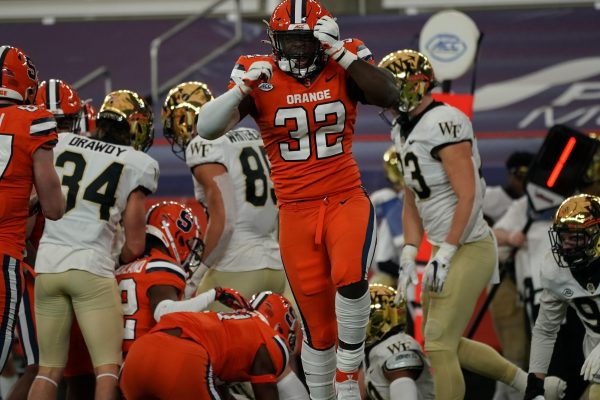 Some would argue that that in itself is a breakout season, but there's definitely more in the tank. Wax rotated in and out at the linebacker spots in the defense with fellow second year players Stefon Thompson and Tyrell Richards (who entered the transfer portal). The Maryland native more than proved that he can make an impact in year one. So he should get even more opportunities this fall. The upside on Wax is through the roof, and now finds himself starting at linebacker at the Power 5 level.  
LB Steve Linton
Is Syracuse quietly becoming "Linebacker U?" Unlike Wax, Linton is a guy that hasn't produced very much early on in his career. However, the rising 3rd year player switched positions from defensive end to linebacker. The technicalities of his responsibilities are the same in large part. Linton excels as an edge defender and speed rusher. Last year, he played at 6'5", 226 pounds, which isn't ideal when you're battling in the trenches.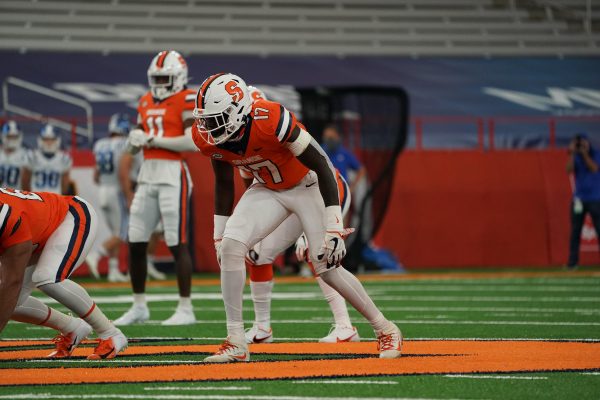 The move back to the second level allows Linton to work even more off the edge and use his speed and finesse to win and create pressure. The Georgia native has gotten after it in the weight room this offseason and is putting his chips in for a big redshirt-sophomore campaign. In 2020, Linton recorded 15 tackles, one-half tackle for loss, a pair of quarterback hurries, and a fumble recovery. That production came in eight appearances and he also started one game.  
DB Neil Nunn 
The first two years of Nunn's career as an Orange certainly haven't gone as planned. The Florida native redshirted in 2019 to refine his skills, adjust to the college game, and learn to be a student-athlete at Syracuse. Many thought the '20 season would be a breakout campaign for the defensive back.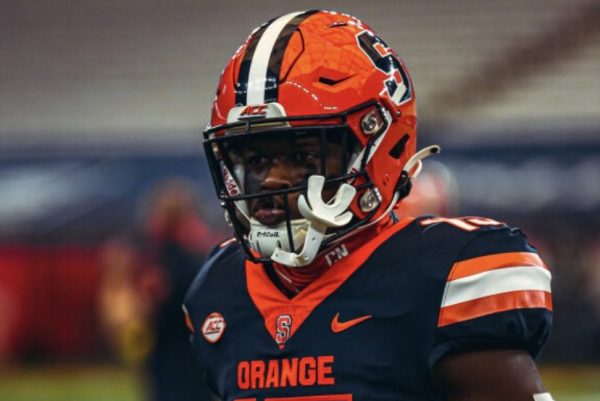 Instead, Nunn played in just four games as a reserve corner and special teams player before an injury wiped out his season. As it stands now, the high priority recruit has more games played than tackles made. 
If you recall, Nunn was the third highest-rated recruit in SU's 2019 class. The same one that featured Jones, Cantin-Arku, Matthew Bergeron, and Garrett Williams. All of those names are well known amongst the SU faithful, and each of those players hold huge roles on the Syracuse team. 
Nunn was rated a 4-star by 24/7 Sports and was a huge recruiting win for Dino Babers and company. The talent is there and the upside is there. Now, it's time to see it on the field. Melifonwu was drafted a few months ago, so the corner spot opposite Garrett Williams is wide open.  
Nunn should seize that vacancy and finally display that potential he has on the 'Cuse defense. He'll likely need to fight off early enrollee Duce Chestnut and second year player Chase Atkinson for that spot. However, with his experience and athleticism, he should be able to do that.  
Those are my picks for Top 3 defensive breakout players. Let me know in the comments who I forgot to include or who shouldn't be included. Remember to follow me on twitter @John_Eads3.