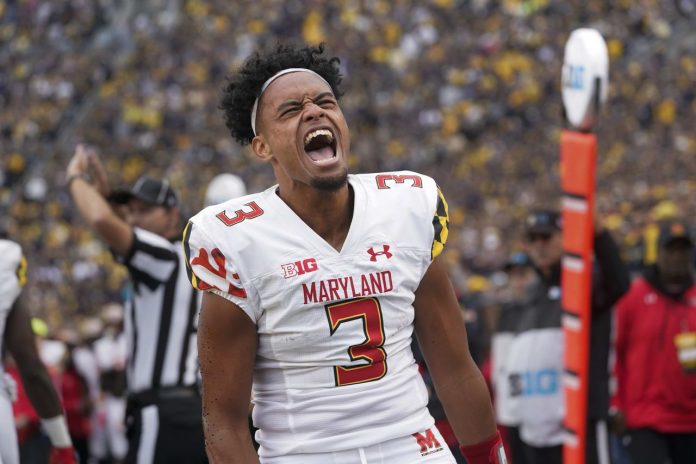 We have done the DFS homework for you, and here are is our breakdown for Saturday's slate of games in college football. This is our preview for the DraftKings $200K Mini Mid-Season Main Event contest. A $20 entry gets you in the contest which pays out $50,000 to 1st place. We are using DraftKings numbers, so you have $50,000 to pick 8 players ($6,250 AVG).
Games
Auburn at Ole Miss
Kansas at Oklahoma
Iowa State at Texas
Miami at Virginia Tech
Minnesota at Illinois
Penn State at Michigan
Alabama at Tennessee
Arkansas at BYU
Oklahoma State at TCU
NC State at Syracuse
Maryland at Indiana
Ohio at Western Michigan
Wisconsin at Michigan State
---
Quarterbacks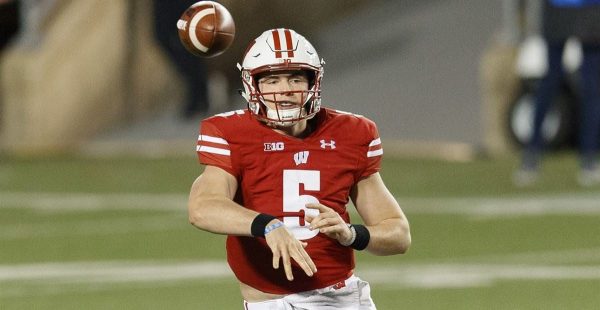 Top Plays
Max Duggan (TCU) $8,000
Spencer Sanders (Oklahoma St) $7,900
Duggan and Sanders will face off vs each other in what could be a high scoring game. Both QBs are averaging over 30 Fantasy PPG.
Injury Watch
Bryce Young (Alabama) $9,500
Dillon Gabriel (Oklahoma) $9,000
Jalon Daniels (Kansas) $7,500
This was a new category I needed to make because there are so many good QBs who are injured. If Bryce Young plays, he will be a good play, but his price will keep me away. Gabriel will be a good play at 9K, and I doubt he's highly owned. Daniels has a good match-up vs Oklahoma but it's appears that he's not going to play.
Best Value Plays
Hendon Hooker (Tennessee) $7,700
Taulia Tagovailoa (Maryland) $6,900
KJ Jefferson (Arkansas) $6,400
Kurtis Rourke (Ohio) $6,200
Payton Thorne (Michigan St) $5,800
Quinn Ewers (Texas) $5,700
QUINN EWERS IS $5,700. I REPEAT QUINN EWERS IS ONLY $5,700. Ewers is an absolute steal! He will be very highly owned, but at this price you're almost forced to play him. Kurtis Rourke has scored 35.3, 24, and 51 Fantasy Points in his last three games. So he's an excellent play.
Longshot Plays
Graham Mertz (Wisconsin) $5,300
Robby Ashford (Auburn) $5,200
Tyler Van Dyke (Miami) $5,000
Mertz will be very lowly owned, but has a great match-up. I really like TVD vs Virginia Tech. The Hokies defense has been ripped apart by multiple players this season.
---
Running Backs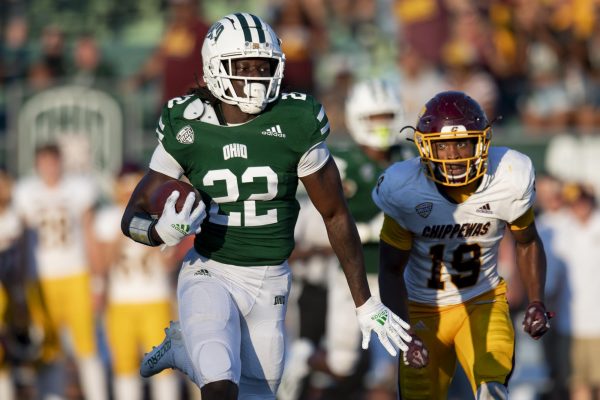 Top Plays
Bijan Robinson (Texas) $9,200
Braelon Allen (Wisconsin) $8,200
Jahmyr Gibbs (Alabama) $7,900
Blake Corum (Michigan) $7,800
All four of these RBs are ELITE. Allen has the best match-up, but Robinson and Gibbs have a very high ceiling.
Best Value Plays
Chase Brown (Illinois) $7,200
Jabari Small (Tennessee) $6,600
Raheim Sanders (Arkansas) $6,500
Sean Tyler (Western Michigan) $6,400
Kendre Miller (TCU) $6,200
Sieh Bangura (Ohio) $5,500
Tank Bigsby (Auburn) $5,300
DraftKings threw a MAC game on the slate, and we get an outstanding RB for only 5.5K in Ohio Bobcat Sieh Bangura. Chase Brown for $7,200 is a big steal. He leads the nation in rushing yards. Watchout for Raheim Sanders here. He's averaging 25 PPG, and QB KJ Jefferson could be back vs BYU.
Longshot Plays
Jaylan Knighton (Miami) $4,900
Henry Parrish Jr (Miami) $4,800
Jordan Houston (NC State) $4,700
I love both Miami RBs as longshot plays. They face off vs VT, who gave up 320 rushing yards and 6 TDs to Pittsburgh RB Israel Abanikanda. Houston will get a lot of volume vs Syracuse, especially if QB Devin Leary can't play.
---
Receivers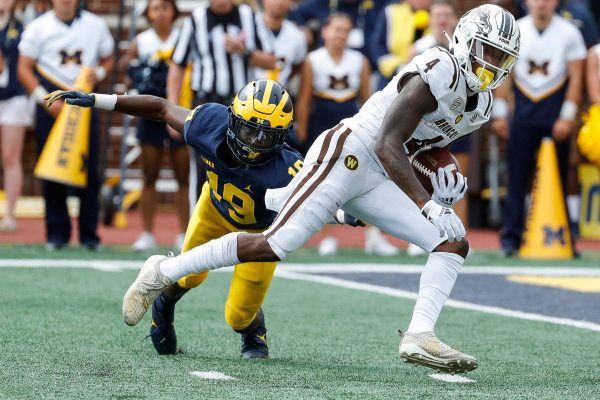 Top Plays
I have no top plays this week. It's a weak receiver slate at the top with a lot of players who are overpriced, have bad match-ups, or who aren't performing. Here's the four WRs I'm avoiding in Week 7.
Xavier Hutchinson $8,300 ⚠️
Marvin Mims 8,000 ⚠️
Traeshon Holden $7,200 ⚠️
Mitchell Tinsley $7,000 ⚠️
Best Value Plays
Jalin Hyatt (Tennessee) $6,900
Quentin Johnston (TCU) $6,700
Corey Crooms (Western Michigan) $6,600
Cedric Tillman (Tennessee) $6,500
Jermaine Burton (Alabama) $6,200
Jonathan Mingo (Ole Miss) $6,100
Xavier Worthy (Texas) $5,700
Jordan Whittington (Texas) $5,200
The two Texas players are massively underpriced. Worthy at $5,700 is a crime. He has a HIGH ceiling with Ewers at QB. Crooms is a player I love. He has a match-up vs the Ohio Bobcats.
Longshot Plays
Key'Shawn Smith (Miami) $5,000
Sam Wiglusz (Ohio) $5,000
Puka Nacua (BYU) $4,600
Kaleb Smith (Virginia Tech) $4,000
Corey Dyches (Maryland) $3,800
Luke Schoonmaker $3,800
Ja'Tavion Sanders (Texas) $3,700
Sanders at 3.7K is a massive steal. With Ewers at QB, he has a lot of upside. Dyches is usually low owned but a big weapon in the Terps' offense. Kaleb Smith is a player who will be very low owned because not many casuals even know what team he plays for. The VT receiver is a senior who is averaging 13.2 PPG. Puka Nacua at 4.6K is a felony. Yes, he's been injured and hasn't done anything this season. But he's due for a big breakout. My favorite play here is Sam Wiglusz at 5K. The Ohio WR is averaging 19.1 PPG.
Mock Lineup 1
QB: Tyler Van Dyke $5,000
RB: Raheim Sanders $6,500
RB: Jahmyr Gibbs $7,900
WR: Corey Crooms $6,600
WR: Xavier Worthy $5,700
WR: Sam Wiglusz $5,000
Flex: Sieh Bangura $5,500
SuperFlex: Hendon Hooker $7,700
Mock Lineup 2
QB: Kurtis Rourke $6,200
RB: Sean Tyler $6,400
RB: Jahmyr Gibbs $7,900
WR: Sam Wiglusz $5,000
WR: Corey Crooms $6,600
WR: Ja'Tavion Sanders $3,700
Flex: Bijan Robinson $9,200
SuperFlex: Tyler Van Dyke $5,000
Check out our podcast here!