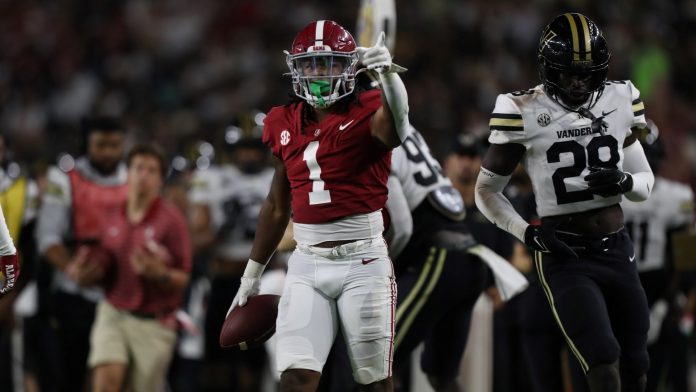 It's time for Week 7, and a full slate of college football! That can only mean one thing – it's time for predictions. Lots of good football and interesting match-ups. Be sure to check out the ATS picks at the end.
---
Top 25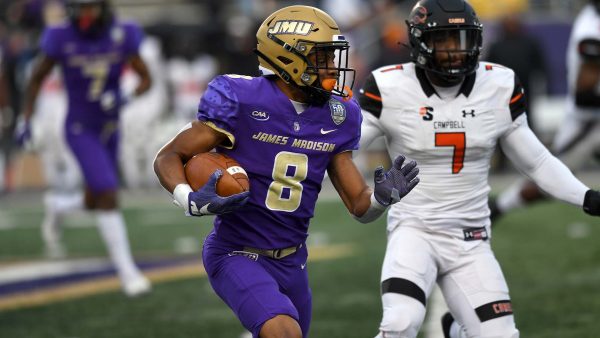 (25) JMU 38 Georgia Southern 28
The Dukes are undefeated, and while Georgia Southern has a passing attack and offense that can score, the JMU Defense is pretty good. Georgia Southern QB Kyle Vantrease leads FBS CFB with 11 INTs and the Eagles have no shot in this game if they turn the ball over.
Minnesota 17 (24) Illinois 13
I have this game so low scoring because the Gophers Defense and Illini Defense both rank near the top in CFB in a lot of categories. Minnesota is 1st in YPG allowed (222) while Illinois is 2nd (228). Illinois is 1st in PPG Allowed (8.0) while Minnesota is 2nd (8.8). As you can see, both of these teams have stellar defenses. Both of these squads also have sensational RBs, so I expect them to pound the rock. If Tommy Devito was playing, I'd pick Illinois to win, but since he's out I'm taking the Gophers.
(22) Texas 34 Iowa State 14
Texas has QB Quinn Ewers back, and this team is no joke with him behind center. Iowa State has a decent defense, but the offense hasn't impressed me. Texas gets a lead and doesn't look back in this one.
Oklahoma 38 (19) Kansas 28
I know what everyone's thinking: HOW ON EARTH could you pick the Sooners after last week? Here's why: #1 Dillon Gabriel will most likely be back, #2 Jalon Daniels is out for Kansas, #3 my Model/Formula absolutely loves Oklahoma to cover here. Jason Bean is a very good backup for the Jayhawks, but I trust Oklahoma to bounce back and get Big 12 win #1.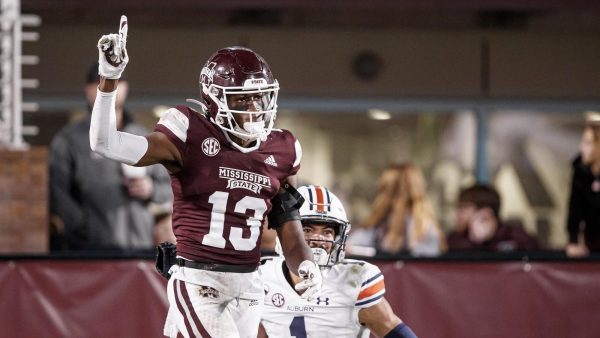 (16) Mississippi State 28 (22) Kentucky 24
Mississippi State is rolling lately and QB Will Rogers has been impressive. If Will Levis plays in this game, Kentucky has a good chance to win. If he doesn't, Mississippi State will win easily.
(18) Syracuse 20 (15) NC State 16
Syracuse is undefeated and could catch a big break here if NCSU QB Devin Leary is out. The Wolfpack have a team good enough to win this game, especially defensively, even if Leary doesn't play. However, it will be a lot tougher to do. I like what Cuse QB Garrett Shrader has done this season and Sean Tucker is always a problem at RB.
(9) Ole Miss 31 Auburn 20
Ole Miss is undefeated and should remain undefeated after facing the Tigers. My formula does like Auburn to cover +15 here, but the Rebels have a potent rushing attack and offense.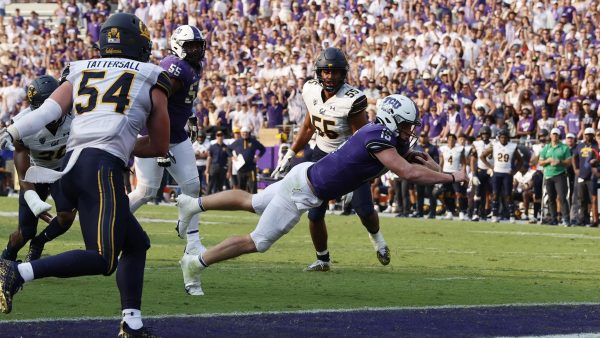 (13) TCU 38 (8) Oklahoma State 31
The winner of this game will most likely be in the Big 12 Championship Game, barring a complete meltdown. Both teams are undefeated and have QBs capable of big games. I like what Sonny Dykes is doing at TCU and Max Duggan is playing like a Heisman Contender. Give me the Horned Frogs by a TD.
(20) Utah 34 (7) USC 27
My model loves the Utes to give the Trojans loss #1 in 2022. The Utes have the talent to do it, but they'll need a big performance from QB Cam Rising.
(5) Michigan 21 (10) Penn State 17
This is going to be one of the top games of the weekend. The winner will have a big leg up in the east. Michigan is the better team, but PSU has en experienced QB, outstanding young RB, and a team that's talented enough to win. This game stays close, but ultimately Michigan gets the win.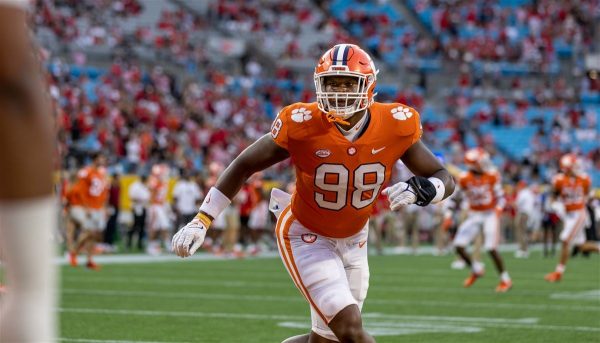 (4) Clemson 24 Florida State 23
Everyone will have Clemson winning this game and most likely also covering the 3-4 point spread. The Tigers are by far the superior team, but my model absolutely loves the Noles. FSU will be fired up for this game and play tough until the end. Clemson ultimately wins after the Noles Kicker misses an XP!
(3) Alabama 31 (6) Tennessee 28
If Bryce Young plays in this game, Alabama wins a close one. If he doesn't play, the Vols could pull off the upset. The Vols have struggled vs the pass and they're 11th nationally vs the run. So you'd think the Crimson Tide would attack through the air. However, if QB Jalen Milroe starts, I'm not sure he'll be able to exploit the Vols pass defense. Tennessee has a Heisman caliber QB in Hendon Hooker, and if they want to pull the upset, they need a spotless game from HH. The good thing is he hasn't thrown an INT all season.
(1) Georgia 49 Vanderbilt 7
Vanderbilt is making strides as a program, but the Bulldogs will be too much for the Commodores. Georgia gets up big early, 28-0 or so in the 1st quarter.
---
Unranked Games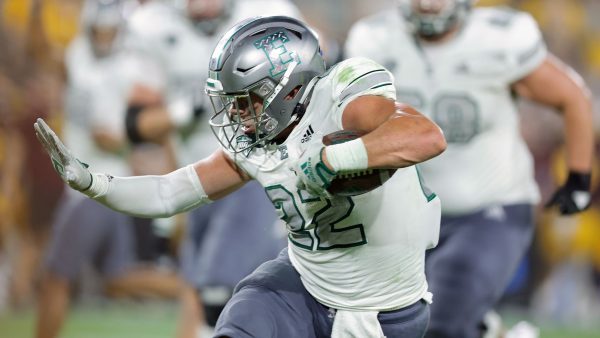 Miami 31 Virginia Tech 17
CMU 34 Akron 24
Miami OH 33 Bowling Green 27
Coastal Carolina 38 Old Dominion 28
Buffalo 30 UMass 16
California 31 Colorado 21
Ball State 28 UConn 24
Arkansas 27 BYU 24
UAB 42 Charlotte 28
Liberty 42 Gardner Webb 17
Toledo 38 Kent State 35
Maryland 35 Indiana 27
EMU 36 NIU 31
Ohio 37 WMU 34
Troy 28 Texas State 17
WKU 45 MTSU 35
North Texas 41 Louisiana Tech 37
Tulane 31 USF 17
Wisconsin 24 Michigan State 21
Washington 45 Arizona 34
Rice 31 FAU 24
Arkansas State 34 Southern Miss 33
South Alabama 34 ULM 22
LSU 24 Florida 21
Utah State 20 Colorado State 17
Memphis 32 ECU 27
Purdue 38 Nebraska 21
Notre Dame 36 Stanford 20
New Mexico 21 New Mexico State 13
UNC 42 Duke 28
Oregon State 30 Washington State 28
Air Force 28 UNLV 21
SJSU 31 Fresno State 17
Nevada 28 Hawaii 25
---
Free ATS Picks

Auburn +15
Oklahoma -9
Florida State +4
Utah -3
Under 51 Michigan/PSU
Tennessee +8
Colorado +15
Syracuse -3
Michigan State +7.5
ULM +17
Georgia Southern +12.5