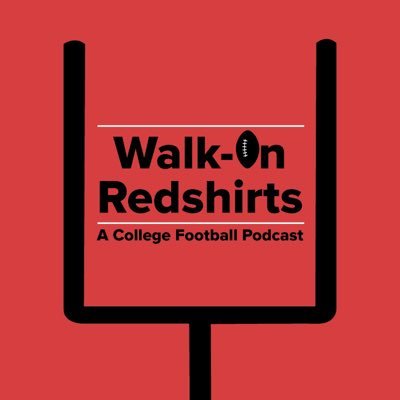 The Walk-On Redshirts are back with their Week 7 recap and Week 8 preview! What does Georgia's loss mean for them, and how does that affect the SEC East? What are the takeaways from the Red River Showdown between Oklahoma and Texas? Other than Clemson, who is good in the ACC? Did Clemson just awaken and decide they are going to run over their remaining schedule? Wisconsin shuts out another opponent for their 4th shutout this season. Will they be able to stop Ohio State?
When looking forward to Week 8, can Clemson keep the train rolling against Louisville? Between TCU and Kansas State, who can look to salvage their season after hot starts? Oregon and Washington face off. These defenses should provide some low scoring, unless you are Intern Gibble, who also thinks it could be a shootout. We mixed in some Conference USA and discuss Southern Miss vs Louisiana Tech. College Gameday misses a fantastic opportunity to go to Temple vs SMU. Everyone keeps forgetting Baylor and they are quietly undefeated matching up with Oklahoma State and Chuba Hubbard this weekend. Arizona State and Utah could decide the Pac-12 South this weekend. Lastly, the Fan Vote Game of the Week is Florida vs South Carolina. Can South Carolina keep their momentum rolling?
All that and more on this week's episode of The Walk-On Redshirts!