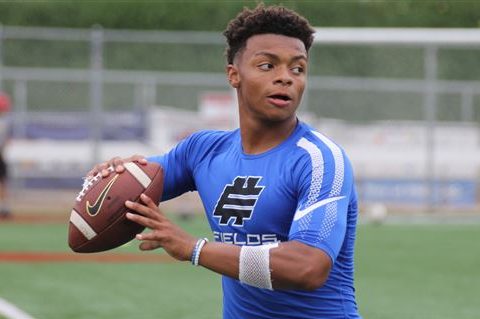 Five star QB Justin Fields out of Georgia has reopened his recruitment, after decommitting from Penn State.
— Justin Fields (@justnfields) June 7, 2017
While this is another tough decommitment for Penn State, the Nittany Lions still have one of the top recruiting classes in the nation. For Fields, he made the best decision for him and his family, a choice that should be commended.
Fields will have his pick of schools, as he has 40+ offers from around the country. A couple of SEC teams in the form of Florida and Auburn will now immediately be in the hunt for the dual threat quarterback's services. Georgia would also love to keep him in the SEC by keeping him in state. And one can never count out Jimbo Fisher and Florida State, who are lurking right around the corner. Also, watch out for UNC here, as they did a great job in developing Mitch Trubisky, and that has to be something Fields noticed.
Wherever he signs, the team will get a dynamic playmaking field general that will instantly help the offense. For Fields, one thing is certain: look for him to have a HUGE year this upcoming year, solidifying his status as one of the premier players not just in the South, but in the entire country.