If you're reading this, then congratulations! In 25 years when this series: "Tuffytown Times" is the nation's most-read weekly roundup, you'll be able to say you read the very first edition. Your 5-10 minute investment into this edition makes you the equivalent of the first investor into Netflix, except it's for NC State athletic goings-on and won't make you a millionaire.
And I'm committed to devoting hours each week to compile the current events of current, former, and even future Wolfpack athletes, coaches, and staff. My love for NC State Athletics and writing have crossed paths right here, for your entertainment and enjoyment.
So without further ado…
Trea and Rodón at MLB All-Star Game
With Trea Turner (SS, Washington Nationals) and Carlos Rodón (LHP, Chicago White Sox) both being selected to their league's All-Star team, it marked the first time in MLB history that two former NC State baseball players played in the same Midsummer Classic.
It also marked the first time since the late 80's that a Pack9 alum was selected to one of the game's two rosters, period.
All-⭐️s.@Carlos_Rodon55 and @treavturner will participate in their first-ever All-Star Game tonight. This is the first time we've ever had two #PackPros selected in the same year and our first since 1989. pic.twitter.com/ZR7xLolMvm

— #Pack9 ⚾️ (@NCStateBaseball) July 13, 2021
Trea Turner entered the game as a defensive replacement for the National League team in the 7th and was 0 for 2 at the plate with a flyout and the game-ending groundout.
Carlos Rodón did not play.
Pack9 MLB Draft and Transfer
NC State was 1st in the ACC and 3rd in the nation in number of players drafted, with eight.
⚾️MOST PLAYERS DRAFTED⚾️

Final #MLBDraft Tally:

10 — @UCLABaseball
9 — @RazorbackBSB @TTU_Baseball
8 — @NCStateBaseball, @GamecockBasebll
7 — Arizona, UF, FSU, Louisville, Tennessee, Texas, Vandy

— Kendall Rogers (@KendallRogers) July 13, 2021
The eight players drafted were all impact pieces of NC State's 2021 season and postseason run. Tyler McDonough, Jose Torres, Evan Justice, Austin Murr, Jonny Butler, Terrell Tatum, Luca Tresh, and Reid Johnston all heard their name called by MLB teams on Monday and Tuesday.
Of those eight who were drafted, the following players will be signing with their MLB team and will not return to NC State, so far: Jose Torres, Evan Justice, Jonny Butler, Reid Johnston, and Terrell Tatum.
The huge production loss the Pack9 suffered in the MLB Draft will be softened by what's coming back, as well as Sam Hall. Hall is a graduate transfer who's using his final year of eligibility to suit up for the Wolfpack. He played infield, outfield, and caught during his career at Clemson. The 6'2", 200 pound utility man hails from Hampstead, NC, where he played his high school baseball at Topsail High School. He's a career .242 hitter with a .376 slugging percentage and .348 OBP in 101 games. He's accumulated 10 HR's, 41 RBI, 84 runs, and 40 stolen bases.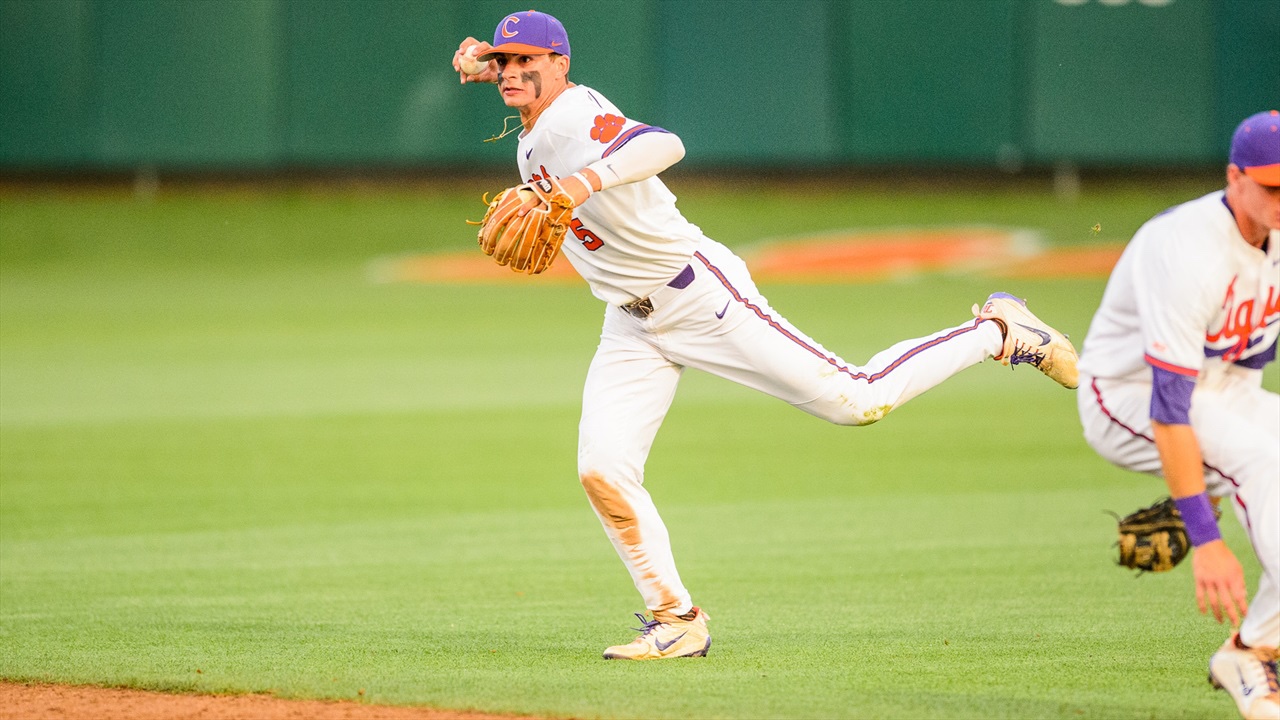 Lou Holtz, Pete Carroll, and Monte Kiffin
Lou Holtz was featured on the July 13th episode of The Trey Gowdy Podcast. He discussed his time at every stop during his coaching career. He doesn't spend much time talking about his time in Raleigh, but he does mention some coaches that are pretty well-known. Specifically what he talked about is the fact that Monte Kiffin took the job at NC State and took Pete Carroll with him.
Lou Holtz coached at NC State from 1972-1975. Monte Kiffin (Lane Kiffin's father) coached at NC State from 1980-1982. He's currently the Player Personnel Analyst at Ole Miss where his son Lane is the head football coach. Pete Carroll was the defensive coordinator in Raleigh from 1980-1982.
On the episode, Lou Holtz talked for 52 minutes and he hasn't paused to take a breath yet. If you listen to the episode, you'll know what I'm talking about.
VDN Wins the American Century Championship
An emotional Vinny Del Negro said this win was for his dad, after his dad passed away on Wednesday ❤️ #ACCGolf #ForDad pic.twitter.com/KnbRawcTBb

— American Century Championship (@ACChampionship) July 11, 2021
On Monday, Vinny Del Negro became the first ever basketball player to win the American Century Championship. Valvano's former guard overcame a two-stroke deficit to HOF pitcher John Smoltz coming into Monday. He dedicated his win to his father who passed away the Wednesday before.
Tuffy III
This past week the Athletic Department presented Tuffy III, NC State's new live mascot. The young pupper's debut came on the back of a widespread outrage at AD Boo Corrigan for seemingly not fighting for the Pack9 in Omaha. I'm not going further into that debacle, I'm just saying the timing of Wolfpack Nation getting a new puppy feels like a "Sorry boyfriend" type situation.
Tuffy III is the offspring of Tuffy I, the first good boy in the modern era. Tuffy I is featured in Russell Wilson's most famous picture from his time at NC State. A picture he reportedly still carries to this day.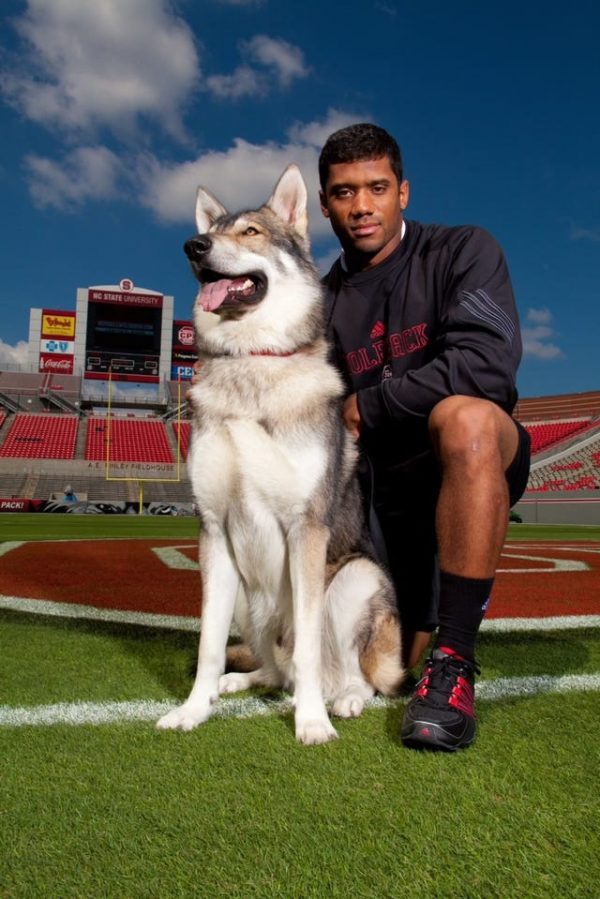 The new pup has already captured the hearts of America, Wolfpack fan or not. Because, come on, look at him:
Cuteness overload 🥰 pic.twitter.com/ixKpKGrlzy

— NC State Athletics (@PackAthletics) July 13, 2021
For more NC State content, follow us on Twitter at @LightItRed.