We have reached my favorite point in the offseason. After months of research and analysis, I have finally compiled one comprehensive list of the top 25 teams going into the college football season. Let's get it rolling.
1. Alabama
There was not much hesitation with this pick. The Crimson Tide are loaded once again in Nick Saban's 16th season in Tuscaloosa. The only slight question mark is inexperienced quarterback Bryce Young. But given that Alabama continues to have a prolific passing offense through each quarterback transition, there's no reason to think things will change.
2. Clemson
Clemson's offense may take a small step down, following the departure of first overall pick Trevor Lawrence. But their defense, especially up front, looks much better than recent years. Plus, they are in perfectly capable hands under D.J. Uiagalelei.
3. Oklahoma
Spencer Rattler is among top quarterbacks in the country and the offensive line has been elite year after year. We all remember Oklahoma's 2018 run with Kyler Murray, but the season coming to an end against Alabama due to poor defense. However, the Sooners have improved their defense each year since then and the trend should continue.
4. Georgia
Despite the injury to wide receiver George Pickens, the Bulldogs have arguably the best group of weapons in the country. This to go along with JT Daniels, who excelled last year in a small sample size. We should see one of the stronger Georgia teams this year with a major opportunity in Week 1 against Clemson.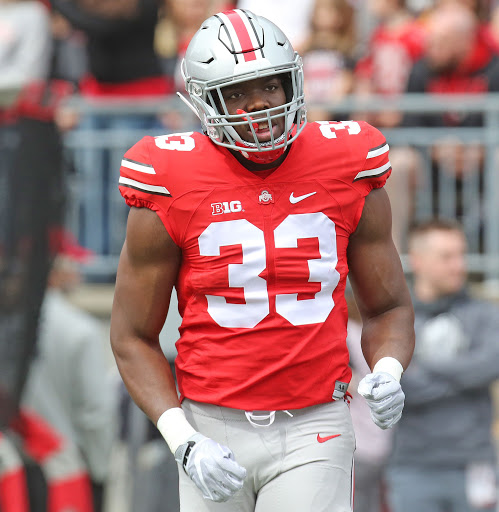 5. Ohio State
Compared to the first four teams, the Buckeyes have the most uncertainty regarding their signal caller. Still, we know that Ohio State will be well-coached and their running game should not falter. On the defensive side, Zach Harrison is emerging as one of the top edge rushers in the country.
6. Iowa State
The Cyclones return more production than anybody else in the Big 12, and already pushed for a playoff spot last year. The key will be whether we can see Brock Purdy return to his form from earlier in his college career. His turnover worthy throw rate has always been low but we have seen a decline in his passing efficiency since his phenomenal freshman season.
7. Texas A&M
The Aggies had likely their best season in the playoff era in 2020 but return just 61% of their production (116th in the FBS). What they do return is superstar tight end Jack Wydermyer and a very deep backfield. If whoever wins the quarterback battle underwhelms, Jimbo Fisher's defense should still keep them highly competitive in the SEC West.
8. North Carolina
Mack Brown has shown steady progression through his first two seasons in Chapel Hill and now has more talent to work with than UNC has had in years. While the loss of some primary offensive weapons are concerning, Sam Howell has fully established himself as a top tier quarterback.
9. Florida
There are Emory Jones believers and Emery Jones doubters. I fall somewhere closer to the "believer" category but regardless, he has pieces around him and what should be an improved defense.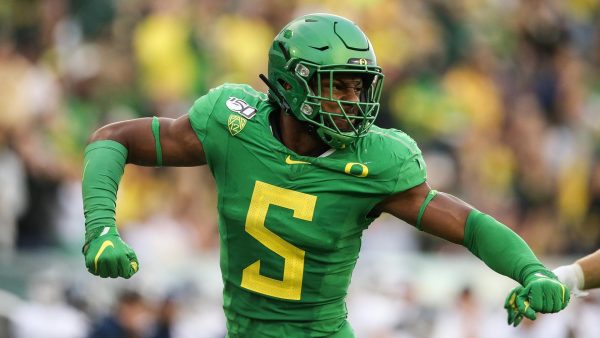 10. Oregon
The Ducks could be a sneaky playoff contender because there is certainly a legitimate chance of them going undefeated. The defense struggled last year but defensive end Kayvon Thibodeaux can single handedly change that.
11. Cincinnati 
With Luke Fickell coming back to coach the Bearcats once again, there is no reason not to think they are the top group of five team. While the playoffs are unlikely, Cincy has a loaded out of conference schedule that includes Notre Dame and Indiana.
12. Iowa
Once again, the Hawkeyes will run a traditional offense and they will do so as effectively as anybody. Running back Tyler Goodson and center Tyler Linderbaum are both among the best at their craft.
13. Miami
Quarterback D'Eriq King is on track to return for their opening game against Alabama and if he indeed does, the Hurricanes could be fairly dangerous. The x-factor will be their secondary. Bubba Bolden is primed for a huge year but the question mark has been the outside cornerback play. Georgia-transfer Tyrique Stevenson will provide a huge boost.
14. Indiana
Although he is unknown to the casual sports fan, quarterback Michael Penix is beloved by practically every big college football fan. The connection between him and Ty Fryfogle will be lethal and the offensive line will protect them well.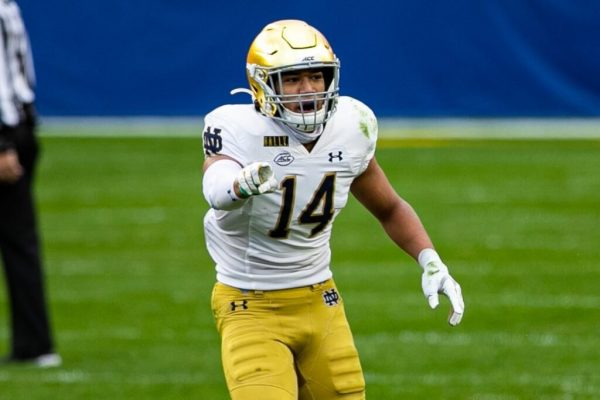 15. Notre Dame
With Ian Book and several offensive linemen departed, there are legitimate offensive concerns regarding this Irish group. On the defensive side, however, their secondary should be particularly strong, led by safety Kyle Hamilton.
16. Arizona State
Although it was an extremely small sample, Football Outsiders graded Arizona State's performance last season as the 14th best in the country, despite their 2-2 record. Jayden Daniels and the Sun Devils will battle it out with USC for the Pac-12 South.
17. Wisconsin
This Badgers will be exactly what you would expect — good offensive line, a quality tailback in Jalen Berger, and a well-coached defense. The only thing holding them back is an offense with a lack of explosiveness.
18. Coastal Carolina
This is a program that just completely broke out in the 2020 season. A lot of it had to do with phenom true freshman Grayson McCall. McCall was the only FBS signal caller to have at least 11 air yards per throw and an adjusted completion percentage of 75%.
19. USC
Kedon Slovis has certainly been the next quality quarterback in a long dynasty at USC. While he will keep the offense rolling from a skill position standpoint, there are concerns in the trenches on both sides of the ball.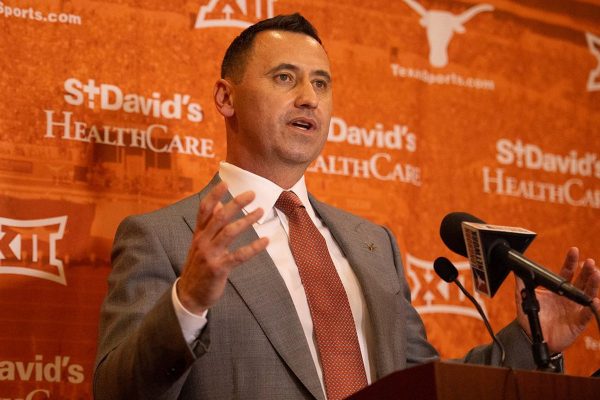 20. Texas
With new head coach Steve Sarkisian coming from Alabama, the Longhorns' offense should be as high-powered as usual. But the defense will need to step up as we see improvements around the conference.
21. NC State
The Wolfpack managed to scrap out an 8-4 season last year, even though they played the last stretch of the season with backup Bailey Hockman under center. Now, Devin Leary returns from injury and the entire depth chart shows promise.
22. LSU
The Tigers went from national champions to a mere 5-5 in the course of one year. Ed Oregeron brought in some new faces on the coaching staff, which should perhaps help Myles Brennan and company.
23. Penn State
This is another program that is coming off of an underwhelming season but has plenty of talent. Most predominant on this roster is the secondary and a quality receiving duo in Johan Dotson and Parker Washington.
24. Louisiana  
Billy Napier's squad returns 10 starters on a defense that was already dominant. The issue is replacing the backfield talent that has departed. Otherwise, the offense looks strong enough for the Rajin' Cajuns to finally take home a Sun Belt title.
25. Boston College
Last year, the offense completely transformed from one of the country's most run-heavy teams to one of the a very pass-heavy team. A balanced attack in 2021 would be helpful but the defense, and the pass rushers especially, are what stands in the way of success.