The 2021 season is right around the corner. If you're as passionate about college football as we are, you are chomping at the bit for the season to start. We're going to start by taking a look at the ACC starting QBs and see where they rank.
1. Sam Howell – UNC
Howell is considered one of the early front runners for the Heisman. In his career, he's thrown for 7,227 yards and 68 TDs, while also rushing for 181 yards and 6 TDs.
2. DJ Uiagalelei – Clemson
Uiagalelei has all the tools to be a Heisman winning QB. He has the size, arm strength, awareness, and he's also a threat with his legs. Last season, in limited action backing up #1 overall draft pick Trevor Lawrence, he threw for 914 yards and 5 TDs with 0 INTs, completing 66.7% of passes.
3. D'Eriq King – Miami
When healthy, King is a dangerous QB. In his career, he's thrown for 7,611 Passing yards and 73 TDs to go along with just 15 INTs. He's also rushed for 1,959 yards and 32 TDs. He can catch as well, hauling in 3 recieving TDs.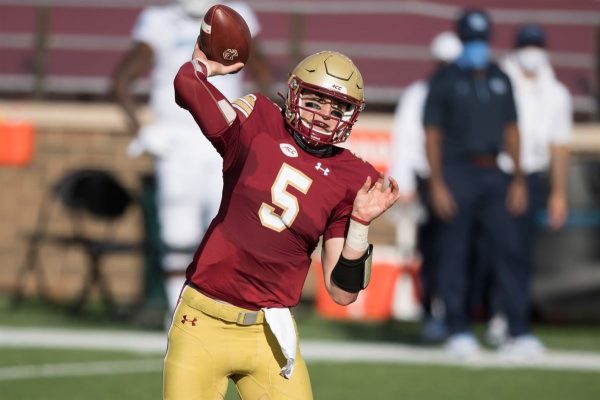 4. Phil Jurkovec – Boston College
Jurkovec, the Notre Dame transfer, stepped in last season and established himself as one of the top QBs in the ACC. In his career, he's totaled 2,780 passing yards and 19 TDs, completing 61.3% of his passes.
5. Malik Cunningham – Louisville
Cunningham had a rough 2020 season, throwing 12 INTs and losing 3 fumbles. However, when he's on his game, he's a really good player. In his career he's thrown for 5,151 yards 43 TDs, and he's rushed for 1,588 yards and 18 TDs.
6. McKenzie Milton – FSU
If 100% healthy, Milton could legitimately be in the Top 3 on this list. But there are still a lot of question marks. It's possible that Milton won't even be the Week 1 starter. He is well accomplished with 8,683 passing yards, 72 TDs, 1,078 rushing yards, and 20 TDs. When 100%, Milton is by far the BEST QB on the Noles roster. We hope he can get back to his UCF form with the Noles.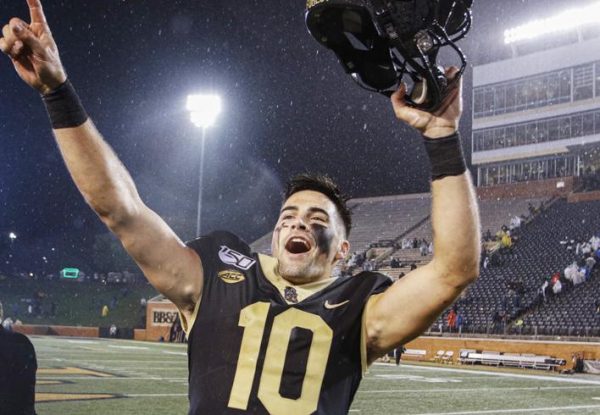 7. Sam Hartman – Wake Forest
Hartman is such an underrated player. He's one of our favorite players in CFB. He's a Dual Threat who's rushed for 5 TDs in his career and thrown for 5,038 yards and 33 TDs. Above all, he's a leader!
8. Devin Leary – NC State
I'll admit I was skeptical of Leary after a terrible 2019 season completing just 48% of his passes. But he proved in 2020 that he can be a really good starting QB. Last season in limited action due to injuries, he threw for 890 yards and 8 TDs and completed 60% of his passes.
9. Kenny Pickett – Pittsburgh
Pickett returns for his 5th season in 2021. In his career, he's thrown for 7,984 yards, 39 touchdowns, and rushed for 15 TDs. Pickett has shown progress in the passing game and gives Pitt a solid and steady option at QB.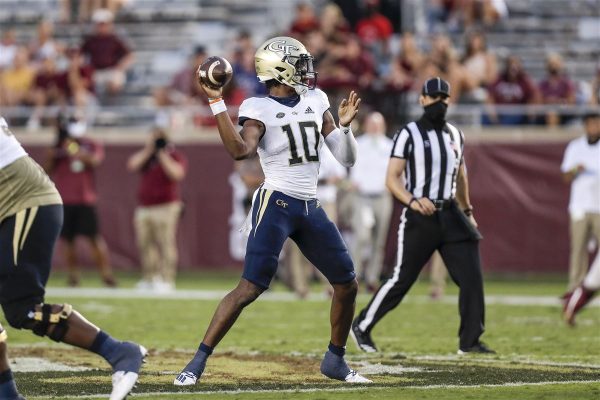 10. Jeff Sims – Georgia Tech
Sims was thrown into the fire last season as a Freshman. He threw for 1,881 yards and 13 TDs. However, he only completed 55% of his passes and had 13 INTs. Expect him to improve as a passer in 2021. He also added 6 rushing TDs in 2020.
11. Brennan Armstrong – UVA
Armstrong has thrown for 2,375 yards 20 TDs in his career with 13 INTs. He's a threat on the ground with 645 career rushing yards and 5 TDs. I was impressed with his overall play last season and expect him to cut down on the INTs in 2021.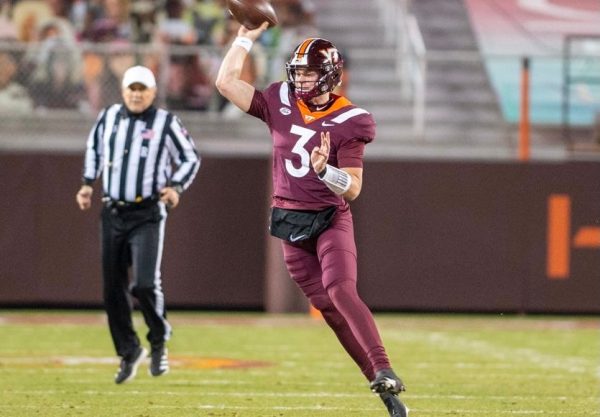 12. Braxton Burmeister – VT
Burmeister has potential, if he can stay healthy. He's a playmaker who can also do damage on the ground. In his career, he's thrown for 1,060 yards and 4 TDs. He needs to improve in that area. Also, he's rushed for 324 yards and 5 TDs.
13. Tommy DeVito – Syracuse
DeVito has thrown for 3,478 yards and 27 TDs in his career, but has only completed 58.7% of his passes. He's also rushed for 3 TDs.
14. Gunnar Holmberg – Duke
Holmberg was 18-25 in 2020, throwing for 161 yards 0 TDs and 2 INTs. He also rushed for 1 TD. He's a Junior, but he's green when it comes to experience.