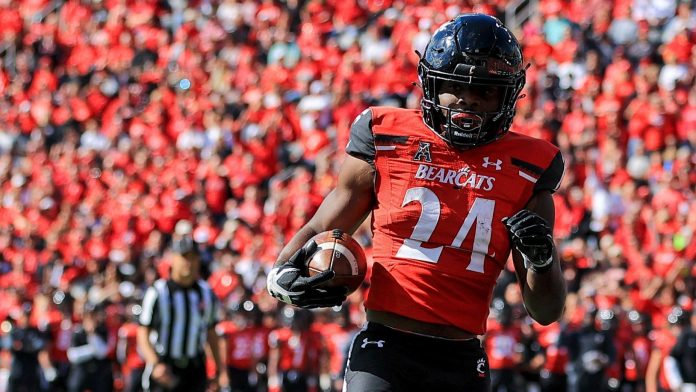 It's time for Championship Week in college football. And it's time for predictions. Lots of good football and interesting match-ups. Be sure to check out the ATS picks at the end.
---
AAC: (4) Cincinnati 34 (21) Houston 21
Cincinnati has an opportunity to be the first G5 team to make the CFP and it's no way I'm picking against that happening. I believe the Bearcats are the better team and I also have them covering the spread.
CUSA: WKU 42 UTSA 35
If you like scoring this is a game for you. Earlier this season UTSA defeated WKU 52-46. I believe this game won't be as high scoring as that one but he will still get 10 TDs or more. WKU QB Bailey Zappe has been phenomenal all season & I'm rolling with him to lead the Hilltoppers to the victory.
MAC: Kent State 41 NIU 36
This game is tough to predict because we don't know yet if NIU QB Rocky Lombardi is playing or not. If he doesn't play then Kent State wins, if he plays Kent State could still win but the game should be really close and their could be a lot of points. For this prediction I'm banking on Lombardi playing but not at 100%.
M-West: (19) SDSU 24 Utah State 21
The Aztecs have a top 10 Defense in College Football and Utah State has an offense that is capable of lighting up the scoreboard. I give the edge to Utah State QB Logan Bonner but I give a big edge to this SDSU Defense and special teams unit. I'll take SDSU in a close one.
SunBelt: App St 28 (24) Louisiana 24
Louisiana crushed Appalachian State earlier this season 41-13. In that game Chase Brice threw 2 INTs and the Ragin Cajuns ran all over the Mountaineers. Will Billy Napier leaving for Florida have a positive effect on his team or a negative one? I believe his team will play hard for him one last time and be excited to play for a Championship but I believe Appalachian State gets revenge from earlier this season and the Defense shows up for the Mountaineers.

ACC: (15) Pitt 38 (16) Wake Forest 31
Two excellent QBs will battle it out in this game but the biggest question is which defense can step up. Wake Forest has that bend but don't break mentality but lately they've broken a few times. Pitt has two losses both of which came against teams with a good QB that shredded them through the air (Eleby, TVD). Sam Hartman is definitely capable of doing the same and this game could be higher scoring that I'm predicting but I feel like Kenny Pickett & the offense will match whatever the Demon Deacons do and find a way to lead them to victory.
Big 12: (5) OKST 24 (9) Baylor 20
Earlier this season the pokes defeated the bears 24-14. If Gerry Bohanon doesn't play for Baylor I don't see them having a chance in this one and if he plays I believe the Bears will keep it close. Oklahoma State has an opportunity to get into the CFP and I'd hate to see them blow it.
Big Ten: (2) Michigan 27 (13) Iowa 10
This could be a 14-10 slugfest or a Michigan blowout, neither outcome would surprise me. Will the Wolverines have a letdown after such an emotional & big win vs the Buckeyes? I don't think so, I believe they come out inspired knowing a win gets them in the CFP and they handle the Hawkeyes.
Pac 12: (10) Oregon 28 (17) Utah 24
A few weeks ago I picked Utah to win vs Oregon and they did, they not only won but they embarrassed the Ducks. Oregon was dominated in the trenches and I believe Mario Cristobal will remind them of that & have them ready to play this weekend, give me the Ducks in the revenge game.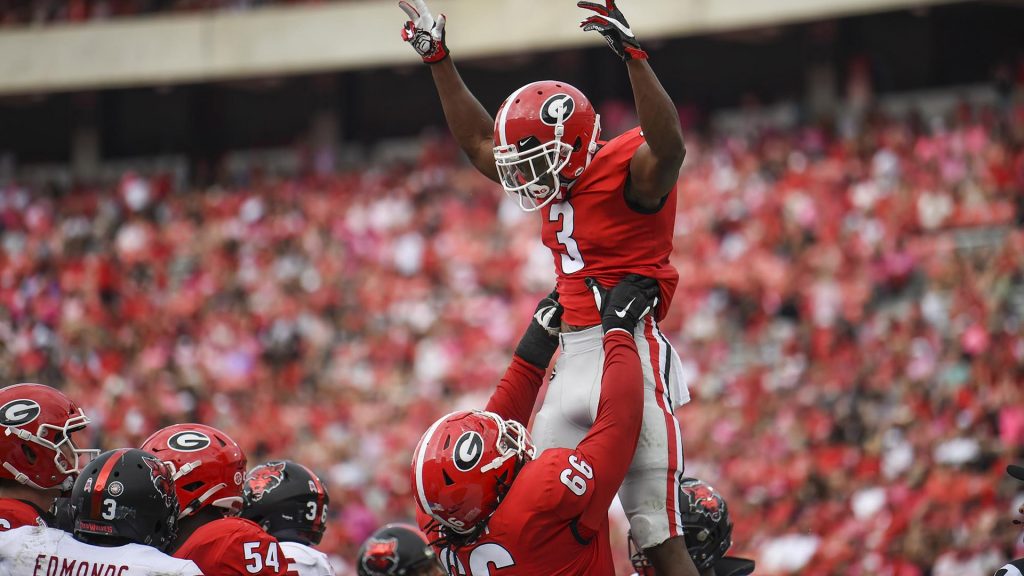 SEC: (1) Georgia 24 (3) Alabama 17
Last Saturday before the Week 13 games I checked DK Sportsbook and got the Dawgs -3.5 in this game, the line has now moved to -6.5. I feel confident Georgia not only wins but covers by at least a TD if not more. I trust what my eyes have witnessed all season and what they've witnessed tells me Georgia is far better. The Dawgs are better in the Trenches, and on Defense as a whole. The scary part is Bama has the better coach, QB & WR in Jameson Williams. Ultimately I don't think that's enough for the upset and Kirby Smart and the Dawgs knock the Crimson Tide out of the CFB Playoffs.
---
Free Picks ATS 
WKU -3
Oregon +2.5
Kent State -3
Utah State +6
Georgia -6.5
Michigan -10.5
Pitt -2.5
California -4