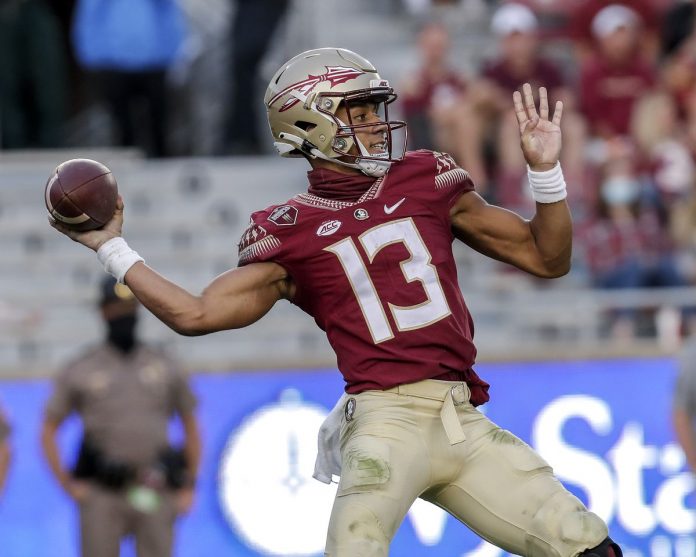 Jordan Travis was thrown into the fire in 2020, and produced at an adequate level. However, he was only seen as a high-level backup who would then pass the torch to UCF-transfer McKenzie Milton. Early on in 2021, it was a back and forth battle for playing time, but eventually Milton took himself off the map.
As Travis' experienced piled up, he transformed from all-or-nothing playmaker to a polished and well-rounded, signal caller. The first time this transformation was evident was his game against UNC in which the Seminoles pulled off the upset for the second year in a row.
Here are three major aspects to Travis' game that he has improved starting at that point:
Decision Making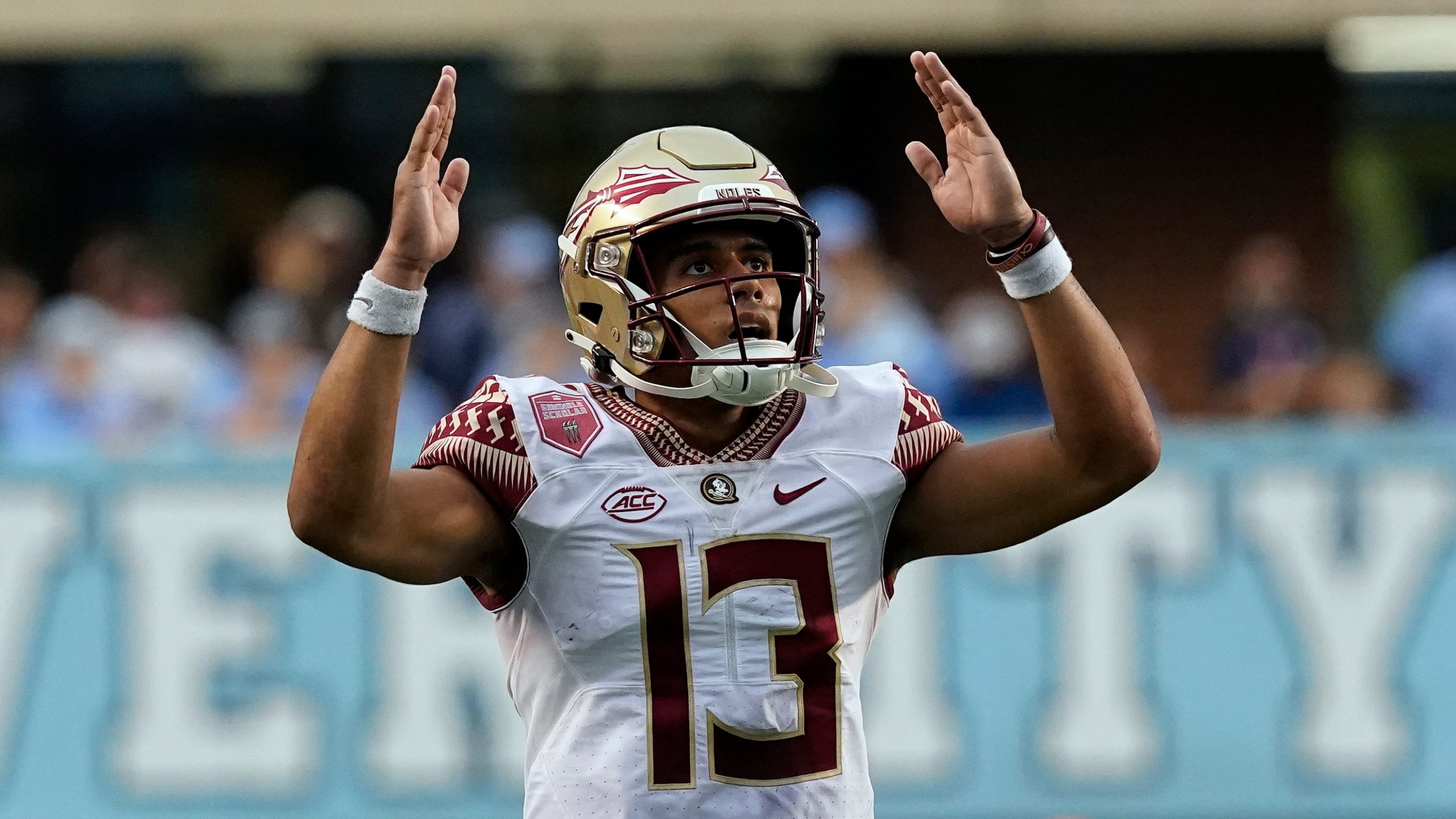 From the beginning of 2020 through Week 5 of this year, Travis had an interception rate of 5.7%. Since then, he has thrown just one pick in 131 attempts (0.8% interception rate).
His Pro Football Focus "big time throw" rate has stayed rather steady during this process — it has changed from 5.0% to 5.2%, which is certainly above average at the Power 5 level. So Travis is clearly not playing with a more conservative style but rather seeing the field better. The explosiveness is being retained (or actually slightly increasing) but at a cost of much fewer turnovers.
Additionally, Travis' average depth of target (ADOT) has been at least 10 yards in every game since that UNC performance. To put this into context, less than half of the ACC's starting quarterbacks averaged 10+ ADOT throughout the season. So he is still taking shots, but they are now calculated risks.
The Short Passing Game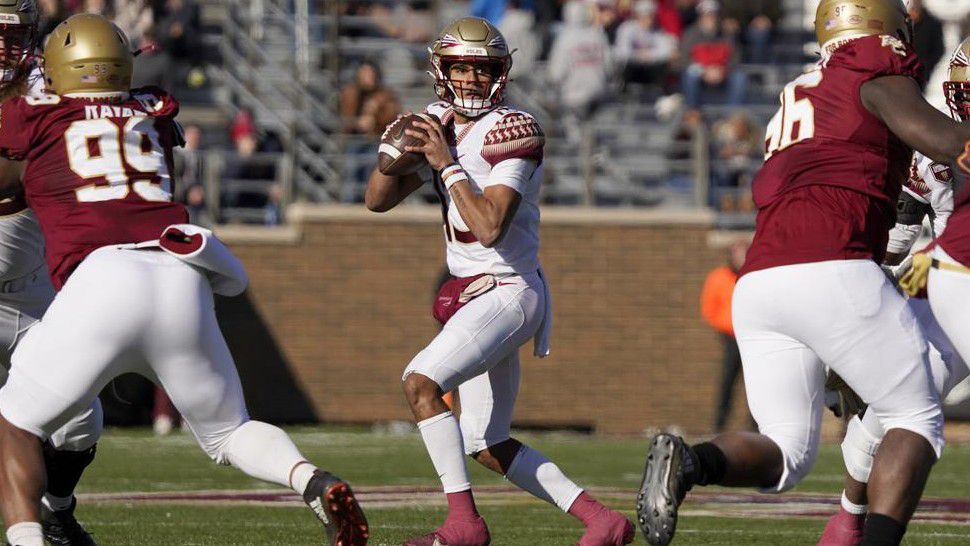 This was something Travis was very reluctant to use in the beginning of his career as a starter.
Through Week 5, Travis threw had a completion percentage on short pass (0-9 air yards) of under 50% with a mere 3.6 yards per attempt. After that point, he completed over 70% of his short passes for an average of 7.8 yards.
What was the difference? It was not just simply a matter of passing accuracy. With the raw Jordan Travis, Florida State would design a lot of quick hitters for him, which he simply could not connect with at a high enough level. However, his game expanded and the coaching staff gained more trust in the young quarterback. Travis was able to utilize check downs on more complex passing concepts, which led to much higher production holistically.
Throws on the Run
Initially, we saw a lot of quick decisions with Travis. If his first read was not there, he would take off and scramble.
As 2021 progressed, Travis showed the ability to extend plays and keep his eyes downfield. In 2020, 47.0% of Travis' drop backs were either throws over the middle or scrambles. That number reduced to 41.1% in the second half of 2021 as he was able to roll out to the right.
Travis is a quality runner, but that has not changed over the course of his career. What has changed is his development into a legitimate passer who has the ability to employ a complete skill set.