In a trying year, some players stepped up big time for their teams. And some of those players were true freshmen. These were the best true freshmen in the Big 12. The future is bright for these young players and their teams.
Offense
---
Quarterbacks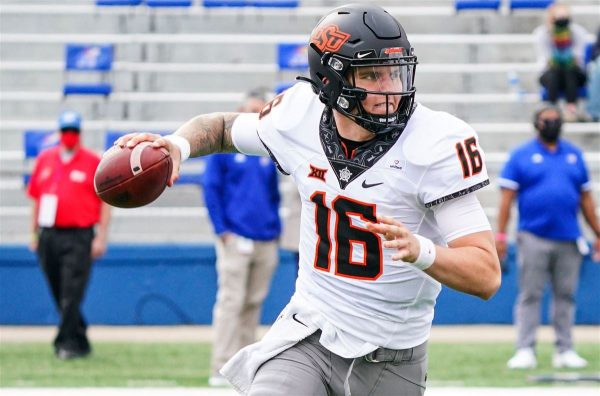 Will Howard – Kansas State
Howard was thrown into the fire when starting QB Skylar Thompson went down with an injury. He had some freshman moments as expected (mainly his 10 INTs), but also had some bright spots. He threw for 1,178 passing yards to go along with 8 touchdowns.
Shane Illingworth – Oklahoma State
Illingworth impressed when he had to start for the Cowboys. This season he threw for 549 yards and 4 TDs with just 1 INT. Illingworth has a strong arm. He's the future at QB for the Cowboys.
---
Running Backs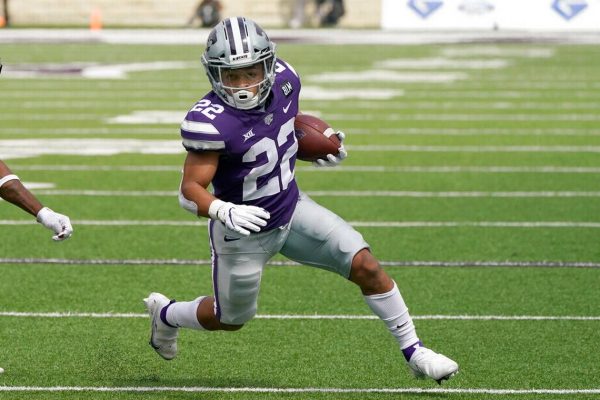 Deuce Vaughn – Kansas State
Vaughn was phenomenal this season. He did it all for the Wildcats. This season he rushed for 642 yards and 7 TDs, averaging 5.2 ypc. He also had 434 receiving yards and 2 TDs.
Dom Richardson – Oklahoma State
Richardson made a big impact this season and showed a ton of poise and potential. This season he totaled 223 rushing yards and 3 TDs, averaging 5.1 yards per carry.
Zach Evans – TCU
Evans is going to be an absolute monster the next few years. This season he averaged 7.7 yards per carry while rushing for 415 yards and 4 touchdowns.
Bijan Robinson – Texas
Robinson was a 5-star recruit and he lived up to the hype. This season he rushed for 703 yards and 4 TDs, while averaging an outstanding 8.2 yards per carry.
---
Wide Receivers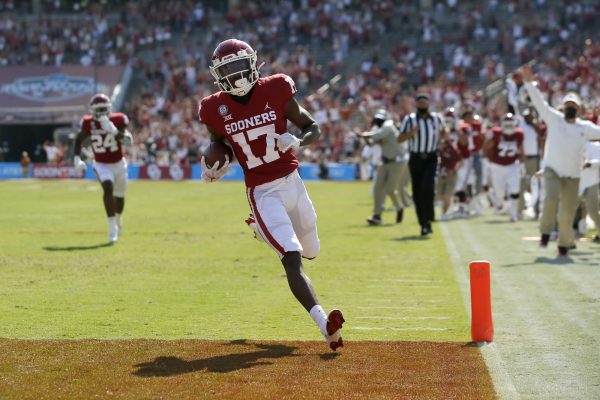 Marvin Mims Jr – Oklahoma
Mims is a home run threat. He had 9 receiving TDs this season. He caught 37 passes for 610 yards, and it looks like he will be the next big time Sooners WR.
Brennan Presley – Oklahoma State
Presley made his biggest impact in the bowl game vs Miami when he caught 6 passes for 118 yards and 3 TDs. He only caught 1 pass the rest of the season, and he also added a rushing TD.
Quentin Johnston – TCU
Johnston, a big time 4-star recruit, made an immediate impact this season. The 6'4″ receiver caught 22 passes for 487 yards and 2 TDs and also rushed for 2 touchdowns.
---
Offensive Linemen
OG Zach Frazier – West Virginia
---
Defense
---
Defensive Linemen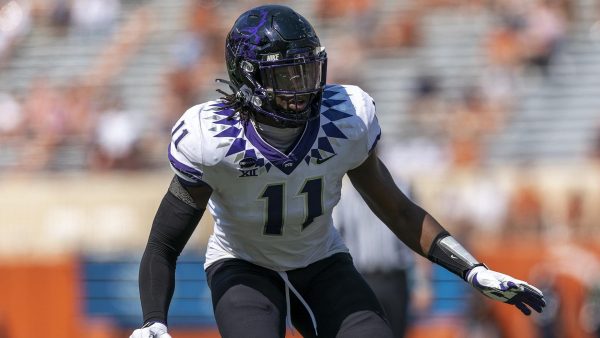 DE Khari Coleman – TCU
Coleman was a beast this season for the Horned Frogs. He had 33 tackles, 15 tackles for loss, and 3 sacks. Remember the name, he's going to be a great one.
DT Alfred Collins – Texas
Collins was a big time recruit for the Longhorns. This season he impressed with 23 tackles, 2.5 TFL, 1.5 sacks, 3 pass breakups, and one interception.
DE Akheem Mesidor – West Virginia
Mesidor was sensational this season and will be one of the top pass rushers in CFB the next few seasons. This year he had 32 tackles, 6.5 tackles for loss, and 5 sacks.
---
Defensive Backs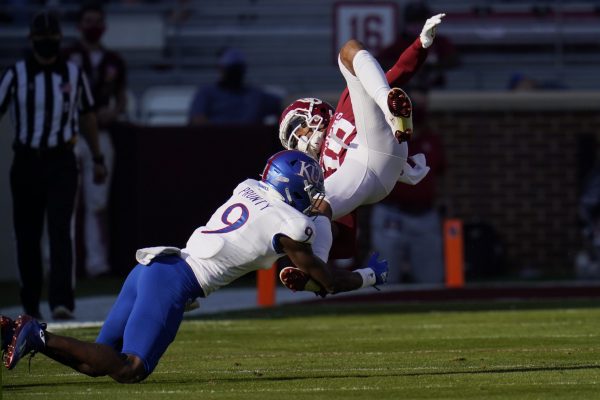 Karon Prunty – Kansas
Prunty was a 3-star recruit from the #757 who was overlooked by many teams. The Jayhawks found a solid player. This season Prunty had 26 tackles, 9 pass breakups, and 1 INT.
Tee Denson – Kansas State
Denson has the potential to be an All Big 12 player for the Wildcats in the future. This season in limited action he had 9 tackles, 1 TFL, and one pass breakup.