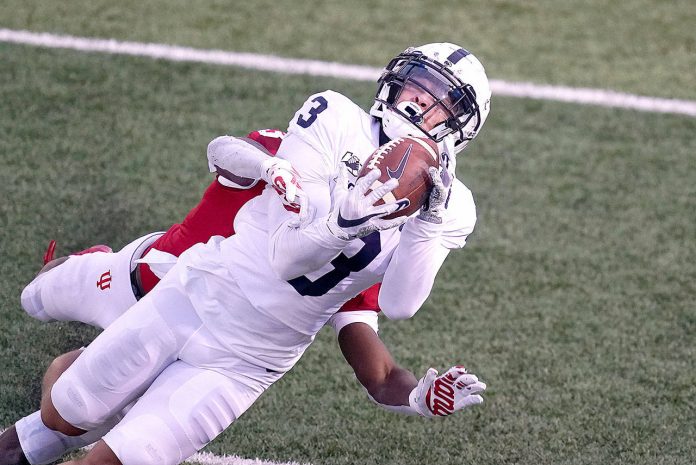 In a trying year, some players stepped up big time for their teams. And some of those players were true freshmen. These were the best true freshmen in the B1G. The future is bright for these young players and their teams.
Offense
---
Running Backs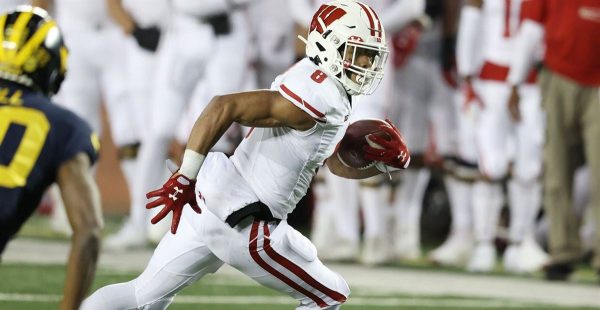 Blake Corum – Michigan
Corum had 74 rushing yards and 2 touchdowns this season. He also added 5 receptions for 73 yards. He played sparingly this season, but should see an increase in 2021.
RB Cam Porter – Northwestern
Porter made a big impact for a freshman. He rushed for 333 yards and 5 TDs and hauled in 9 passes for 57 yards.
Caziah Holmes – Penn State
Holmes stepped up this season for the Nittany Lions when needed it. He rushed for 227 yards and 2 touchdowns, while averaging 4.5 yards per carry. He also contributed in the passing game with 6 receptions.
Keyvone Lee – Penn State
Lee was forced into early action this season, and he showed a ton of potential. He rushed for 438 yards and 4 TDs, averaging 4.9 yards per carry. He also added 12 receptions for 66 yards.
Jalen Berger – Wisconsin
Berger was a big 4⭐ addition for the Badgers. This season he rushed for 301 yards and 2 touchdowns, averaging 5 yards per carry. He has an opportunity to be the next great Badgers running back.
---
Wide Receivers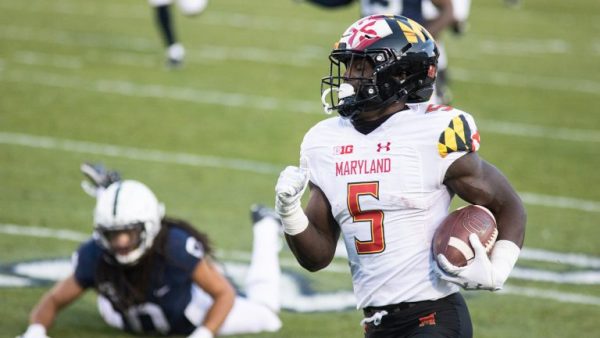 Rakim Jarrett – Maryland
Jarrett was a 5-star recruit who stayed home, and he made an immediate impact. He showed elite athleticism and quickness and was impressive with me with his route running ability. He caught 17 passes for 252 yards and added 2 touchdowns.
Julian Fleming – Ohio State
Fleming was a 5-star recruit and #1 WR in the 2020 class. This season there weren't many opportunities to make an impact. But he did haul in 7 passes for 74 yards. Next year should be his breakout season.
Jaxon Smith-Njigba – Ohio State
Smith-Njigba had a spectacular catch in the back of the end zone earlier this season for a TD, but only had 10 catches on the year for just 49 yards. He has a ton of talent but needs more opportunities.
KeAndre Lambert-Smith – Penn State
Lambert-Smith got some shine this season, as he caught 15 passes for 138 yards. With more stability at QB for PSU expect Lambert to have a big sophomore campaign.
Parker Washington – Penn State
Washington made an immediate impact for the Nittany Lions and was an incredibly reliable option for whoever was at QB. He caught 36 passes for 489 yards and 6 TDs, while also adding 100 kick return yards.
---
Offensive Linemen
OT Peter Skoronski – Northwestern
OL Bryan Felter – Rutgers
---
Defense
---
Defensive Lineman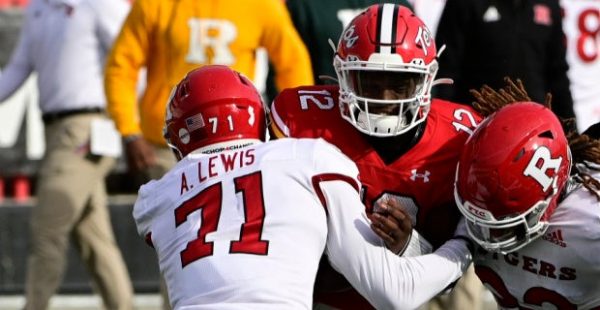 DE Aaron Lewis – Rutgers
Lewis has good size at 6'6″ and 245 lbs. Even at that size he has good quickness. He's a player who will make a big impact for Rutgers the next few years. This season he had 10 tackles, 1 tackle for loss, and 1 sack.
---
Defensive Backs
Tarheeb Still – Maryland
Still is a solid cover corner and has an opportunity to be one of the best in the B1G in the next few years. This season he had 20 tackles and 8 pass breakups.