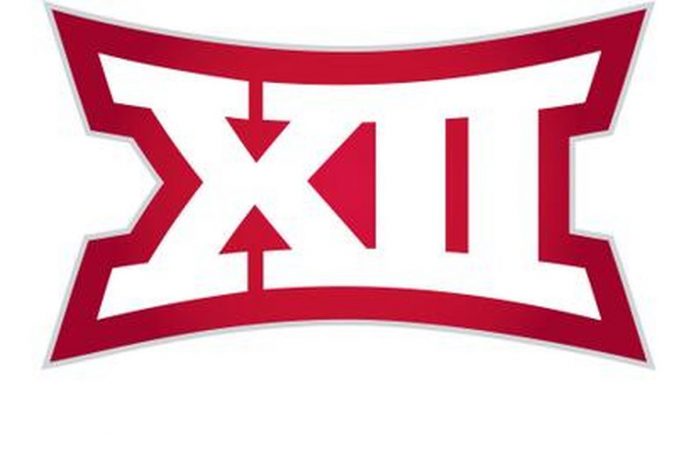 After another great week of college football and before the games kick off this weekend, here are my Week 5 Big 12 Football Power Rankings. I'll look at Week 4 results, Week 5 predictions, and an outlook at what will happen the rest of the season. Here are my Week 5 Big 12 Football Power Rankings:
1. Oklahoma (3-0) BYE
(No movement from last week)
Oklahoma remains the top dog within the conference until someone beats them. This week the Sooners host Texas Tech, a team who's starting QB will be sidelined due to an injury. Look for Oklahoma to roll in this one, especially at home. I am not so sure there is a team in the Big 12 who can beat this team when they are at their best. But this is college football, where anything can happen on a weekly basis.
2. Texas (3-1) W vs Oklahoma State 36-30
(No movement from last week)
Texas remains a strong number 2 in my Power Rankings after a solid win vs an Oklahoma State team at home. In Texas' opening Big 12 match-up, Sam Ehlinger threw for 281 yards and 4 TDs. The game was close, as predicted last week on my Power Rankings, with Texas hanging on in the end to secure the win. Texas has a BYE this upcoming week before traveling to Morgantown to take on WVU.
3. Baylor (3-0) W vs Rice 21-13
(No movement from last week)
Baylor still stands at number 3. This may be a surprise to some. Coach Matt Rhule has really done a great job fixing this program over the few years he has been in Waco, with this being his best team yet. I have been high on Baylor since before the season started, but in order to move up, I need to see them play better competition within the conference. Baylor takes on a surging Iowa State team this week in Waco, which is shaping up to be a great game. Look for the Bears' defense to stand strong vs Brock Purdy and Iowa State and get the win in a very close, but low scoring affair.
4. Kansas State (3-0) BYE
(No movement from last week)
Still hanging in there at number 4 in my rankings is Kansas State, led by new coach Chris Klieman. Kansas State is coming off a BYE week following a great win at Mississippi State. Kansas State gets another opportunity for a good win in Stillwater this week. I believe this will be the first loss of the season for Kansas State, playing an angry Cowboy team who just lost a close game at Texas. Look for the Wildcats to fall to 0-1 to start conference play.
5. Oklahoma State (3-1) L at Texas 36-30
(No movement from last week)
Coming off a very competitive game at Texas last week, Oklahoma State looks to bounce back in conference play against Kansas State this week. Chuba Hubbard is coming off a solid day with 121 rushing yards and 2 TDs in the loss at Texas. I look for Hubbard to have another great day vs Kansas State, with the Cowboys getting the win to get back to .500 in conference play.
6. West Virginia (3-1) W at Kansas 29-24
(Up 1 spot from last week)
Coming off a close victory at a surging Kansas team, WVU gets to 1-0 in conference play behind a very balanced offensive attack. WVU did just enough to hang on in the final quarter of play. WVU has a BYE this week before they host Texas which is shaping up to be a great game in Morgantown.
7. Iowa State (2-1) W vs UL Monroe 72-20
(Up 1 spot from last week)
After a rocky first few weeks of the season, Iowa State really looked good dominating UL Monroe in Ames this past weekend. The Cyclones play at Baylor this upcoming week, which could go either way. I am sticking with a close Baylor win at home, but would not be surprised to see Iowa State go into Waco and win. This will be a very compelling game.
8. TCU (2-1) L vs SMU 41-38
(Down 2 spots from last week)
As predicted in my last week's Power rankings, SMU upsets TCU in Fort Worth, 41-38. I have not been high on TCU since before the season started, and like I noted last week, the Horned Frogs will really struggle in Big 12 conference play this year. They host Kansas this week, which really could go either way. I am going to say that TCU wins this game, but only because it is in Fort Worth. If this game were in Lawrence, Kansas, I would go with the Jayhawks to get the win.
9. Texas Tech (2-1) BYE
(No movement from last week)
I had Texas Tech really surprising some people this year because of Alan Bowman, but Alan Bowman was injured in their last game at Arizona, which really made me lose hope for this team. Traveling to Oklahoma this week, I do not expect a close game at all. Unless Alan Bowman returns this season for the Red Raiders, I expect them to remain at or near the bottom of my power rankings for the entire season.
10. Kansas (2-2) L vs WVU 29-24
(No movement from last week)
Kansas really challenged WVU but ended up losing in a hard fought game. Under Les Miles through four games, Kansas looks to be improved in every phase of the game, and I expect them to get a win or two in Big 12 action this year. One of those wins may be this week at TCU, but I do think the Horned Frogs win in another close loss for Kansas.