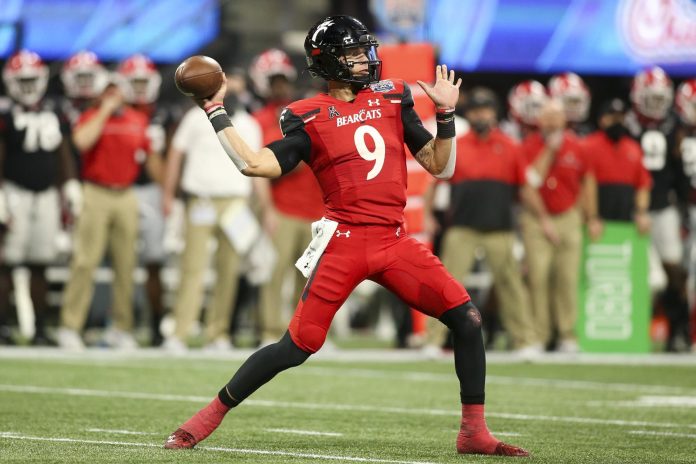 It's time for Week 7 in college football. And it's time for predictions. Lots of good football and interesting match-ups. Be sure to check out the ATS picks at the end.
---
Top 25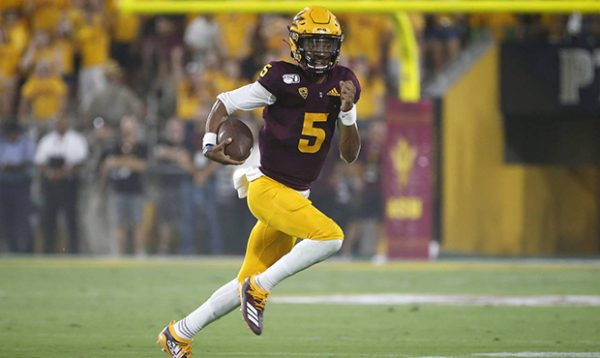 (24) San Diego State 27 San Jose State 13
The Aztecs are the better team and have a good defense. SDSU by two TDs.
(22) NC State 27 Boston College 17
This game has big implications in the ACC Atlantic race. The Wolfpack are the better team, but BC has been playing well. If Jurkovec was at QB, I might pick BC. But I'll take NC State this weekend.
(21) Texas A&M 34 Missouri 27
Missouri is horrible vs the run and the Aggies just happen to have two excellent RBs.
(20) Florida 38 LSU 21
LSU will be without their top two CBs and WR. Florida will take advantage of those key players being out and win by 2+ scores.
Baylor 28 (19) BYU 20
Gerry Bohanon is the key factor for Baylor. If he can play turnover free, the Baylor defense can slow down the BYU offense, and the Bears get the win.
(18) Arizona State 24 Utah 21
I actually expect this to be a close and competitive game. It could be one of the best games of the week. Utah QB Cameron Rising was spectacular last week vs USC and ASU's Jayden Daniels is one of the best QBs in the Pac 12. This is an even match-up on most parts but I'll take Jayden Daniels and the Sun Devils.
(17) Arkansas 27 Auburn 24
I wouldn't be surprised if Auburn got the W in this game, but I trust QB KJ Jefferson and the Razorbacks more. Also, let's not forget Arkansas wants payback for getting screwed over last season in this game.
(13) Ole Miss 45 Tennessee 38
This game is the one I'm most excited about for Week 7. It has a chance to be a shootout and high scoring affair. I like what the Vols have done this season, but I can't go against Rebs QB Matt Corral in this one.
(25) Texas 31 (12) Oklahoma State 24
I've been impressed with Casey Thompson at QB and Xavier Worthy at WR for Texas. Add in elite RB Bijan Robinson and this offense is scary. Defense has been a strength for the Cowboys but they'll be tested vs the Longhorns.
(10) Michigan State 27 Indiana 24
This one will be closer than the experts think. Michigan State has been impressive this season, but they can be exploited through the air. If Indiana QB Jack Tuttle can hit some big pass plays the Hoosiers could stay in the game. Michigan State will ultimately have too much on offense with Kenneth Walker III at RB and Payton Thorne playing well at QB.
(9) Oregon 35 California 17
Oregon suffered a big loss losing CJ Verdell for the season, but Cal has been horrific this year. Ducks win easily.
(5) Alabama 42 Mississippi State 21
Alabama needs a big bounce-back game this week, and they'll not only win but cover the spread. Mississippi State is one of those teams that wins games it shouldn't and loses games they shouldn't, so they're hard to predict. In the end, Alabama just has too much for Mississippi State to get the upset win.
(4) Oklahoma 38 TCU 24
I like what I witnessed last week from Caleb Williams at QB for the Sooners, and he leads them to another W.
(3) Cincinnati 38 UCF 14
I was looking forward to this game at the beginning of the season. But with UCF QB Dillon Gabriel out, I don't see a scenario where the Knights can get the win. QB Desmond Ridder and Cincinnati have too much firepower on offense and too good of a defense to lose this game.
(2) Iowa 27 Purdue 14
Iowa consistently creates turnovers and that's been a big reason for their success this season. I'm interested to see what would happen in a game when they don't have multiple turnovers vs a good opponent, but we'll have to wait and see as it won't happen this week. Expect them to create at least 2 turnovers in this one and win by two scores.
(1) Georgia 31 (11) Kentucky 10
Georgia is the best and most complete team in college football right now. If Kentucky wants to win, they'll need QB Will Levis to make precision passes through the air, and I'm not sure he can do that. The Wildcats will try establishing the rushing attack, but the Dawgs front seven is just too elite. Give me UGA by 3 TDs.
---
Best Unranked Games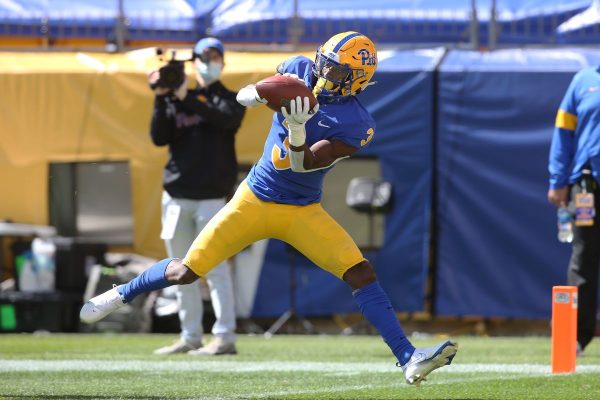 Clemson 24 Syracuse 17
Pittsburgh 31 Virginia Tech 24
Boise State 28 Air Force 21
Fresno State 28 Wyoming 27
WMU 38 Kent State 35
UNC 37 Miami 24
Iowa State 27 Kansas State 24
Wisconsin 24 Army 13
Rutgers 24 Northwestern 17
Nebraska 28 Minnesota 24
---
Rest of the Slate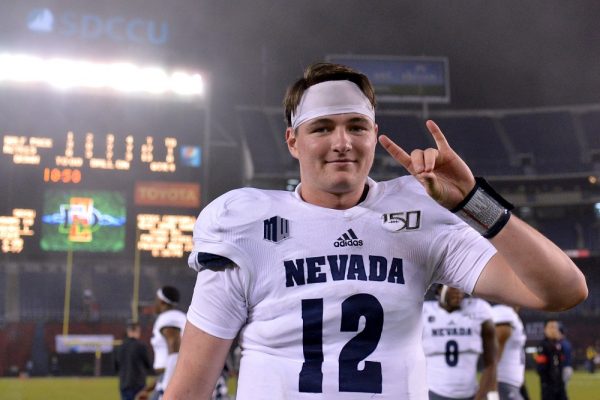 South Alabama 27 Georgia Southern 21
Memphis 35 Navy 31
Marshall 41 North Texas 24
Buffalo 35 Ohio 21
USF 26 Tulsa 23
UConn 28 Yale 24
UVA 42 Duke 24
EMU 31 Ball State 28
Miami OH 37 Akron 14
Troy 23 Texas State 17
Colorado 24 Arizona 21
NIU 28 Bowling Green 17
Toledo 31 Central Michigan 27
UAB 28 Southern Miss 14
WKU 42 ODU 21
Texas Tech 42 Kansas 27
South Carolina 36 Vanderbilt 13
UTSA 41 Rice 20
Colorado State 27 New Mexico 14
Liberty 45 ULM 17
Utah State 38 UNLV 28
Stanford 26 WSU 21
Washington 27 UCLA 24
LA Tech 35 UTEP 24
Nevada 38 Hawaii 21
---
Free Picks ATS
Week 7 Picks ATS
Auburn + 5.5
Indiana + 4.5
Minnesota + 4.5
Buffalo – 7
Missouri + 9
UVA – 10
Baylor – 6.5
Wyoming + 4
Ole Miss – 2.5
Ole Miss / Tennessee Under 84
La Tech -7