It's time for Week 4 in college football. And it's time for predictions. Lots of good football and interesting match-ups. Be sure to check out the ATS picks at the end.
---
Top 25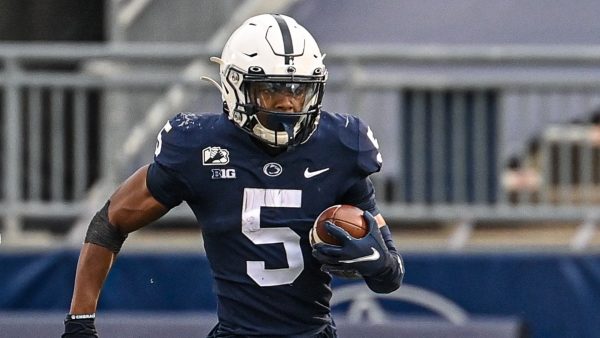 (25) Clemson 31 Boston College 14
I have Clemson bouncing back here. It won't be easy for BC to run against this defense and I don't believe Grosel can beat them through the air.
(24) Wake Forest 34 Louisville 31
I have the Demon Deacons staying undefeated here, but it won't be easy. Louisville and QB Malik Cunningham have been playing well lately, and this game could have a good amount of points.
(23) NCSU 38 Louisiana Tech 21
An interesting note here is Louisiana Tech almost beat Mississippi State and Mississippi State crushed NC State. If Austin Kendall is back at QB this week for the Bulldogs, I believe this game could be closer than I'm predicting.
LSU 31 (22) Auburn 24
This one is simple for me. LSU is the better team with the better QB. I don't trust Bo Nix nor TJ Finley.
Arizona State 30 (20) UCLA 28
This will be an excellent game and it was tough to predict. It comes down to the wire, but I like QB Jayden Daniels to lead the Sun Devils to the win.
(19) Oklahoma St 20 (21) Baylor 17
Both of these teams are off to excellent starts, but I'd be surprised if either one actually won the Big 12. Baylor is getting good play from QB Gerry Bohannon. However, I like the Cowboys and their rushing attack to come out ahead in this one.
(18) Fresno State 42 Hawaii 34
Fresno State has the firepower on offense to score 40+ every game, but they did struggle with UNLV last game. Hawaii can score on Fresno and keep this one close.
(17) Michigan State 31 WKU 28
WKU has the offense that can get yards through the air on the Spartans. Expect this game to be closer than the experts think. But ultimately RB Kenneth Walker III will be hard for the Hilltoppers to slow down.
(16) Coastal Carolina 42 ULM 20
ULM got a big win last week vs Troy and the Chanticleers beat UMass into the dirt. The Warhawks can cover the 35-point spread, but Grayson McCall and Jaivon Heiligh will be too much to stop for the Chants.
(15) Texas A&M 24 Mississippi St 20
The Aggies desperately need this win. They can't afford to lose this game with Alabama coming up next week. Mississippi State is a team that you can't take lightly, but expect the Aggies to find a way to win.
(14) Michigan 20 Wisconsin 13
This is simple: I'm done trusting Wisconsin. QB Graham Mertz looks horrible. Michigan has a solid rushing attack and Aidan Hutchinson is a monster at DE who should make Mertz uncomfortable all game. Give me the Wolverines by a TD.
(13) BYU 31 Utah State 20
BYU has been impressive all season. Last week Baylor Romney stepped up at QB with Jaren Hall out and did a great job. Hall could be back this week. But no matter who's in at QB, I like BYU to win.
(11) Ohio State 38 Rutgers 17
Greg Schiano has Rutgers playing better than most people could've expected. Last week, they played in a close one vs Michigan. Ohio State has looked suspect on defense, but RU doesn't have a passing attack that can cause too many problems for the Buckeyes. I'll take Ohio State by three TDs.
(10) Florida 28 Kentucky 16
The Gators have looked impressive so far this season and the Wildcats barely beat Chattanooga and South Carolina. Kentucky can keep it close but the Gators will win it.
(7) Cincinnati 24 (9) Notre Dame 20
This is going to be a fantastic game. Cincinnati needs this one badly, and it would he a huge resume builder if they want to make the playoffs. Notre Dame put together an excellent game last week and had two pick sixes. Don't expect Cincy QB Desmond Ridder to make the same mistakes as Wisconsin's QB Graham Mertz did last week. The Bearcats get the big win.
(6) Oklahoma 31 Kansas State 17
The Sooners have been flirting with disaster, and just can't seem to put it all together. KSU always gives the Sooners a tough game and has beaten OU the last two years. Spencer Rattler knows he needs to play well, and he'll lead OU to a two score win.
Maryland 21 (5) Iowa 17
This is my big upset of the week. Taulia Tagovailoa has looked extremely impressive and I like what the Terps have at receiver. Iowa struggled last week vs Colorado State, and I don't completely trust Hawkeye QB Spencer Petras.
(4) Penn State 35 Indiana 17
Penn State is looking for revenge vs the Hoosiers after last year's game. Indiana hasn't been as impressive as many thought they would coming into this season. The PSU defense will be too much for them to handle.
(3) Oregon 31 Stanford 24
The Ducks have to be careful in this one. Stanford isn't a team you can take lightly. They'll keep it close and cover the 8-point spread.
(2) Georgia 31 (8) Arkansas 14
Arkansas is off to a hot start after knocking off Texas and Texas A&M. The Razorbacks have been the best story of the season so far, but they'll pick up their first loss on Saturday. The Georgia defense will be too much for the Razorbacks.
(1) Alabama 41 (12) Ole Miss 31
This is the game of the week for me. It's two Heisman contenders for Top 15 teams going at it. Last season this game was extremely high scoring. And while a lot of points will be scored, expect the under to hit. Give me Alabama by 10.
---
Best Unranked Match-ups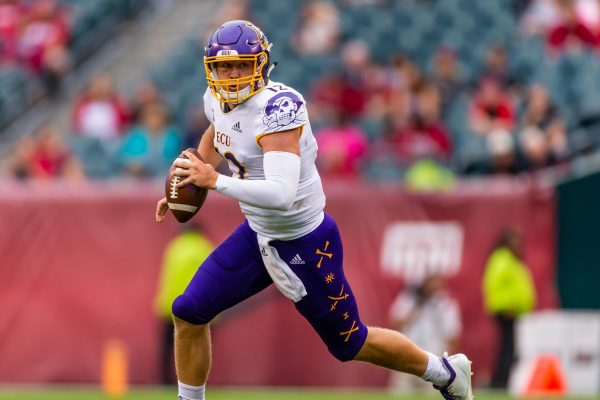 Miami 34 Virginia 27
Pittsburgh 31 Georgia Tech 27
Texas 30 TCU 28
Purdue 21 Minnesota 16
Tennessee 34 Missouri 27
USC 27 Colorado 21
Liberty 24 UAB 21
Tulsa 28 Houston 27
Tulane 34 ECU 31
FAU 32 FIU 23
Marshall 38 MTSU 27
WMU 36 Buffalo 27
Appalachian State 31 Georgia St 24
---
Remaining Slate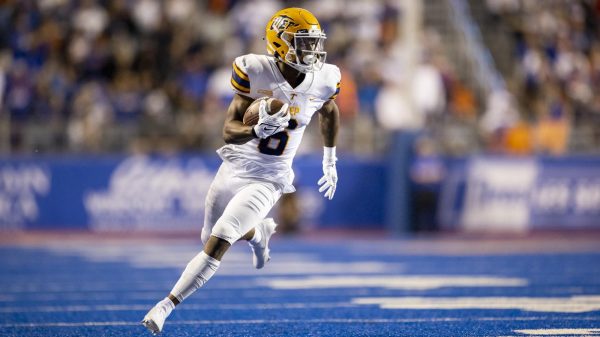 UNC 45 Duke 28
FSU 27 Syracuse 20
West Virginia 31 Texas Tech 24
Iowa State 45 Kansas 17
Illinois 29 Charlotte 17
Nebraska 31 Northwestern 17
California 28 WSU 24
Washington 28 Oregon State 24
South Carolina 24 Troy 17
Vanderbilt 35 UConn 24
Toledo 38 UMass 14
Army 27 Ball State 24
SJSU 42 NMSU 14
Memphis 38 Temple 24
UCF 34 Navy 21
SMU 49 USF 24
UTSA 41 UNLV 21
Rice 23 Southern Miss 17
UTEP 24 Old Dominion 21
EMU 28 NIU 24
Kent State 41 Bowling Green 23
Miami OH 30 CMU 24
Ohio 26 Akron 24
Air Force 27 New Mexico 13
Georgia Southern 35 Arkansas St 28
Louisiana 27 South Alabama 20
Free Picks ATS 🤑🔥💰🤑🔥💰
Michigan + 2.5
Pittsburgh – 3
Tennessee + 3
TCU + 5
Cincy – 1.5
ULM + 35
Kent State – 15.5
Miami OH – 1
Ohio State – 14
Oklahoma – 10
FSU – 4.5
Georgia Southern -1.5
Ball State + 9.5
Clemson – 14
PSU – 12
WKU + 10.5
South Alabama + 13
Washington + 2.5
Arizona State + 3
Under 80.5 Alabama/Ole Miss
Georgia -16.5