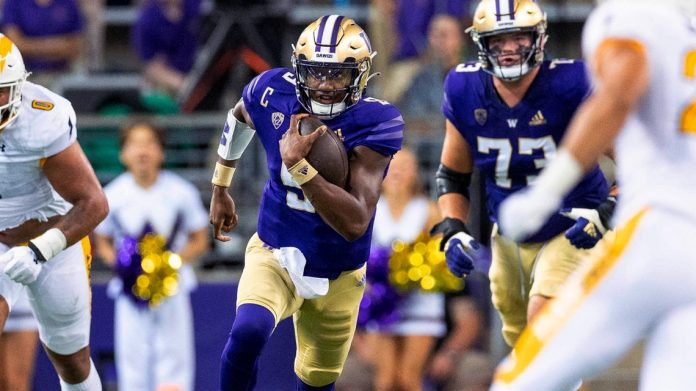 It's time for Week 3, and a full slate of college football! That can only mean one thing – it's time for predictions. Lots of good football and interesting match-ups. Be sure to check out the ATS picks at the end.
---
Top 25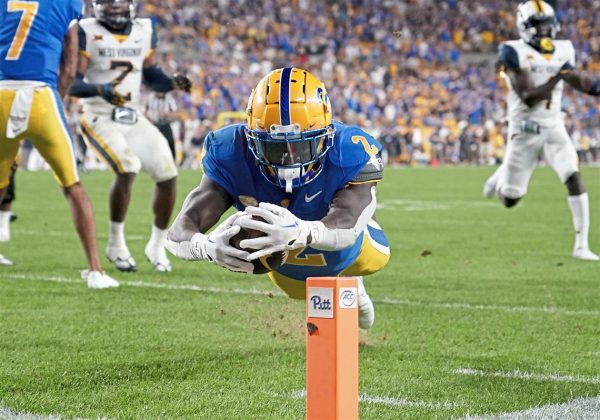 (23) Pittsburgh 28 WMU 23
Last season the Panthers were 11-3, but one of those losses was against WMU in a high scoring 44-41 game. This season expect the Broncos to compete once again and for it to be more of a defensive battle. If Pitt QB Kedon Slovis plays, this could be more of a 34-23 game. But right now, it's uncertainty on whether or not he plays.
(22) Penn State 24 Auburn 17
Last season I predicted the score of this game exactly correct when PSU won 28-20. Last week I had SJSU +24 as a LOCK ATS because I simply don't think the Tigers are that good. The QB situation for Auburn scares me, and it says a lot when I trust Sean Clifford over your QBs. Penn State has more of a complete team compared to Auburn, and they get the win for the second straight season.
(21) Texas 38 UTSA 28
The Longhorns were so close last week to pulling off a massive upset against #1 Alabama. The question this week is will they continue to play with intensity and toughness, or will they have a big let down after a tough loss. The Roadrunners have played in back to back OT games. They lost to Houston Week 1 and defeated Army last week. They have an excellent offense led by QB Frank Harris and WR Zakhari Franklin and should be able to move the ball efficiently. If Quinn Ewers was playing, I'd have Texas winning this game by more. But UTSA can hang in there with Hudson Card at QB for the Longhorns.
(20) Ole Miss 40 Georgia Tech 27
I should be predicting the Rebels to win this game by 20+ points. However, I actually think GT can keep it closer than the experts think. My model actually has GT covering the 17 points. The Yellow Jackets have one of the toughest schedules in CFB and they need to step up for Coach Geoff Collins, whose seat is hotter than the sun. Ole Miss should be able to score with ease, but I also believe GT and QB Jeff Sims will also be able to score on this Rebels defense.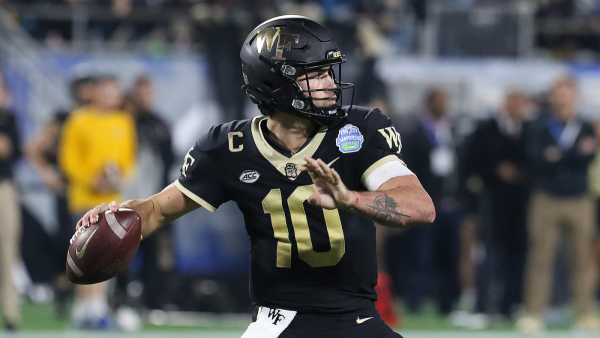 (19) Wake Forest 38 Liberty 24
Liberty is 2-0 with a Week 1 win vs Southern Miss and a big win over UAB last week. The Flames are no slouch and QB Kaidon Salter is going to be the real deal. Wake Forest got star QB Sam Hartman back last week and he led them to a 45-25 win vs Vanderbilt. The Demon Deacons have the better team here and should win, but expect the Flames to put up a fight.
(17) Baylor 42 Texas State 14
Baylor lost a close battle last week vs BYU, but the Bears are still one of the best teams in CFB. They'll do great in the Big 12. And while I like the Bobcats with Layne Hatcher at QB a lot, the talent differential in this game is substantial.
(16) NC State 34 Texas Tech 27
The Wolfpack survived a scare in Week 1, but like I've been telling people, ECU isn't that bad of a team. It didn't change my opinion of NCSU. This is still a veteran team that has a good defense and excellent QB. Texas Tech is off to a 2-0 start with wins over Murray State and Houston. The Red Raiders are without their starting QB Tyler Shough, but backup Donovan Smith is a legit player. This will be a good competitive game, but the Wolfpack are a better team.
(15) Tennessee 56 Akron 7
The Vols shouldn't have a problem with the Zips. Tennessee wins big.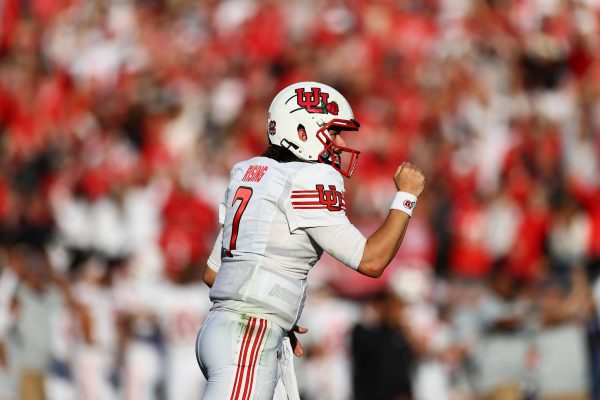 (14) Utah 31 San Diego State 10
The Utes might have lost Week 1, but this is still a Top 10 team. The Aztecs lost to Arizona in Week 1, and I don't see the Utes having any problems here.
(24) Texas A&M 24 (13) Miami 17
I know what everyone's thinking- Appalachian State just beat Texas A&M. How could they ever beat Miami. My model has the Aggies winning and covering ATS. The Aggies still have the better roster, and if they switch QBs I'd feel even more confident in them. Miami has the better QB in TVD, but this will be a tough environment to play in. The Aggies defense will lead them to a win. I'd also love to see Texas A&M go with Max Johnson at QB.
(25) Oregon 30 (12) BYU 24
Last week I picked BYU to down Baylor and they came through for me. This week I have BYU going down vs Oregon, but expect it to be a close one. I know the Ducks got blown out vs Georgia, but this team is still talented with some excellent players, especially at linebacker. My model has Oregon not only winning but covering ATS.
Washington 27 (11) Michigan State 23
This game is basically a toss up, but I give the advantage to Washington since the game is in Seattle. I've loved what I've seen so far from Washington QB Michael Penix, the former Hoosier. Michigan State also has an elite transfer in Llnebacker Jacoby Windmon who's been a sack machine. If Michigan State can create pressure on Penix, they'll have a great opportunity to get the win. If they can't, I like Washington at home.
(10) Arkansas 52 Missouri State 10
(9) Kentucky 42 Youngstown State 14
(8) Oklahoma State 56 UAPB 7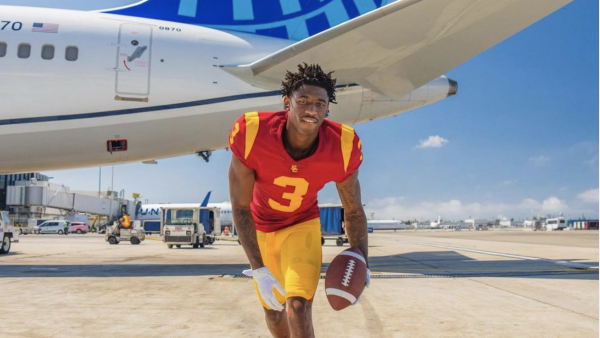 (7) USC 45 Fresno State 34
This is a game that will be high scoring. USC has a dynamic offense led by QB Caleb Williams and WR Jordan Addison. Fresno State also has a viable offense led by star QB Jake Haener and RB Jordan Mims. I don't see either defense playing great in this game, but the Trojans defense will make more stops than the Fresno State defense.
(6) Oklahoma 42 Nebraska 24
Nebraska has been horrible on defense all season and the Sooners have an offense capable of big plays. They should be able to score easily in this one. The Cornhuskers are capable of scoring on Oklahoma which should make this a higher scoring game, but the Sooners have too much firepower to lose.
(5) Clemson 38 Louisiana Tech 13
Clemson has too much talent to lose this game vs the Bulldogs, but I'm interested to see if DJ Uiagalelei can play well or if Cade Klubnik eventually takes over.
(4) Michigan 56 UConn 6
UConn is going in the right direction as a program under Coach Jim Mora Jr. Unfortunately, they've lost some key players already early in the season and the talent differential in this match-up is substantial. I love that Michigan has gone with JJ McCarthy at QB. His reign of success takes a big leap this week vs UConn.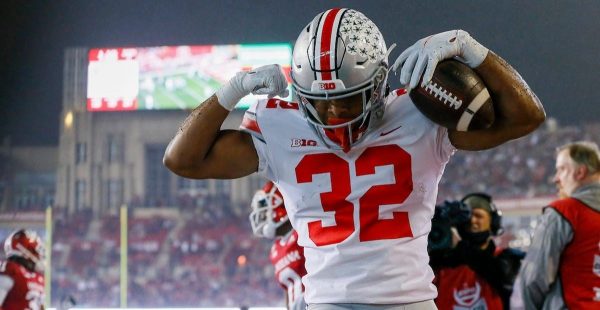 (3) Ohio State 42 Toledo 17
Toledo is actually a solid team capable of winning the MAC. They have an outstanding QB in Dequan Finn and Head Coach Jason Candle is well respected. Unfortunately for the Rockets, the Buckeyes just have too much talent. I expect Buckeye QB CJ Stroud and the offense to have a big game. But give me Toledo +32 ATS.
(2) Alabama 56 ULM 14
Alabama squeaked by the Longhorns last week, but this shouldn't be a match-up they have a problem with. Give me the Crimson Tide in a blowout.
(1) Georgia 41 South Carolina 17
South Carolina is heading in the right direction under head coach Shane Beamer, but this match-up will be too much for the Gamecocks to win. I underestimated the Dawgs coming into the season. They don't look like they've missed a beat, and they will win this game easily.
---
Best Unranked Games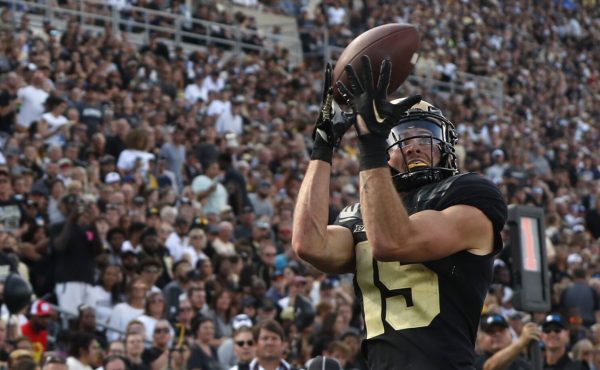 FSU 28 Louisville 27
Syracuse 34 Purdue 31
Appalachian State 31 Troy 21
Houston 41 Kansas 28
LSU 31 Mississippi State 28
Maryland 48 SMU 42

UCF 38 FAU 28
---
Remaining Games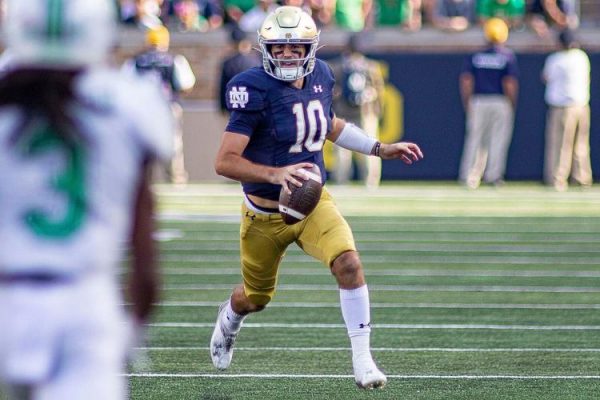 Air Force 31 Wyoming 13

Cincinnati 35 Miami OH 17

Indiana 34 Western Kentucky 31

Coastal Carolina 35 Buffalo 24

Iowa State 27 Ohio 7

Virginia 31 Old Dominion 28

Rutgers 27 Temple 13

UCLA 38 South Alabama 30

Notre Dame 21 California 13

UNLV 33 North Texas 31

Kansas State 34 Tulane 19

Minnesota 37 Colorado 10

UAB 31 Georgia Southern 27

Wisconsin 41 New Mexico State 7

Virginia Tech 52 Wofford 0

Marshall 42 Bowling Green 10

Memphis 38 Arkansas State 27

Georgia State 45 Charlotte 21

Louisiana 31 Rice 24

Iowa 24 Nevada 3

UTEP 26 New Mexico 21

Arizona State 37 EMU 20
---
Week 3 Picks
Last Week: 8-4-1
Season Total: 17-12-2 (59%)

Syracuse -1
South Alabama +16
Oregon -3
Georgia Southern +12
Georgia Tech +16.5
LSU +2
Washington -3
WMU +11
UTSA +13
Texas A&M -4
Fresno State +13
Under 45 Miami / Texas A&M