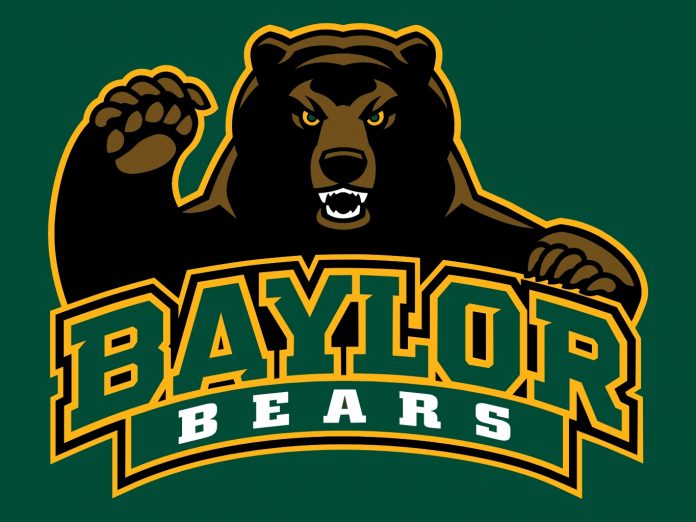 Baylor has been heating up on the recruiting trail lately, and it doesn't seem to be slowing down. Harrison White, a 3-star SDE out of Klein High School in Texas, committed to the Bears.
Blessed to announce that I have committed to Baylor University!! pic.twitter.com/Mvv1oaet6K

— Harrison White (@Harrisonwite99) May 4, 2018
Harrison is the Bears' 5th commitment in the 2019 class with more looming on the horizon. For a team that only won one game last year, they are positioning themselves to turn it around quickly with the talent that they are adding. And White goes a long way toward that rebuilding process.
Harrison stands at 6'5″, 260+ lbs. He is a strong player with a great motor. He never quits on the play, and is a great run stuffer. His frame and size will allow him to magnify those skills once he steps on campus. He will need to work on his ability to shed blocks. However, with his football IQ, the Bears coaching staff will be able to amend that quickly.
Jason's Take
Baylor's recent troubles have been well documented. They are coming off a 1-win season and have had off the field issues as far as the eye can see. However, head coach Matt Rhule is doing a lot to change that and change it quickly. Keeping good, talented guys like Harrison White in state will help immensely. Remember, Rhule is no stranger when it comes to turning programs around. He led doormat Temple to back-to-back 10-win years for the first time in program history. Now, he's working his magic at Baylor.
Last year, statistically, the Bears were one of the worst defenses in the country. They allowed 267 yds/gm passing & 190 yds/gm rushing. That was bad enough to be in the bottom 20 in total defense in the entire country. Mix that with the high-flying offenses in the Big 12 and it was a recipe for disaster. Having a high motor, never-give-up guy like Harrison White on the defensive line will go a long ways toward remedying those numbers.
Things are looking up in Waco. And Bears fans have to feel great about that. #SicEm