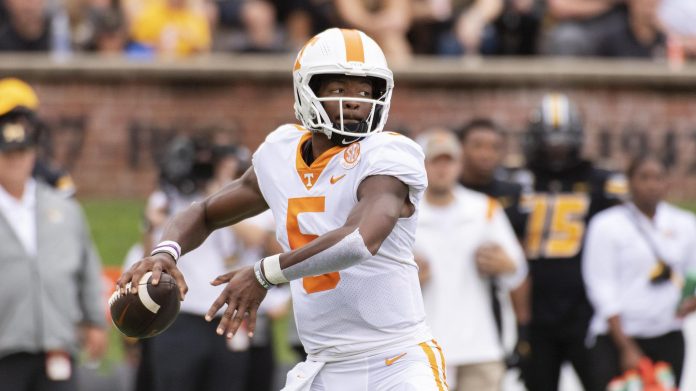 Games
Ball State vs Tennessee
Central Michigan vs Oklahoma State
West Virginia vs Pitt
SCST vs UCF
VMI vs Wake Forest
Louisiana Tech vs Missouri
Penn St vs Purdue
EIU vs Northern Illinois
NMSU vs Minnesota
NAU vs Arizona St
Cal Poly vs Fresno State
---
Quarterbacks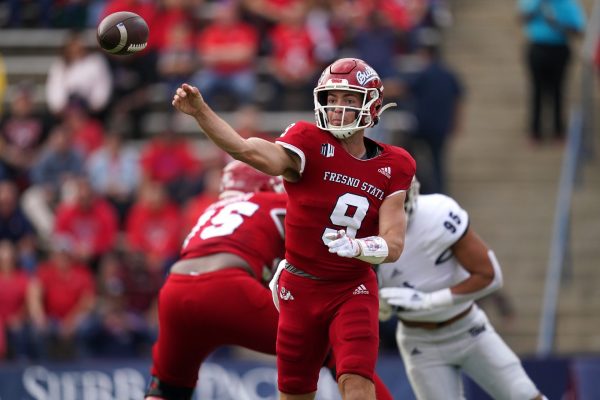 Top Plays
Jake Haener (Fresno St) $9,100
Hendon Hooker (Tennessee) $8,900
Mitch Griffis (Wake Forest) $8,800
All three of these players have great match-ups, and their teams should win by 4+ TDs. Keep in mind, if their team gets a big lead, they could be resting come the 4th quarter.
Best Value & Longshots
Brady Cook (Missouri) $7,900
John Rhys Plumlee (UCF) $7,400
Kedon Slovis (Pitt) $6,000
Daniel Richardson (Central Michigan) $5,100
Matthew Downing (Louisiana Tech) $5,000
Brady Cook and Kedon Slovis are my two favorite plays here. Cook could be in line for a 25-35 point game vs La Tech, and Slovis goes up against an inexperienced WVU Secondary. 6K is such a steal for Slovis. Plumlee has a great match-up. Richardson and Downing are true Longshots who will be trailing and having to pass.
---
Running Backs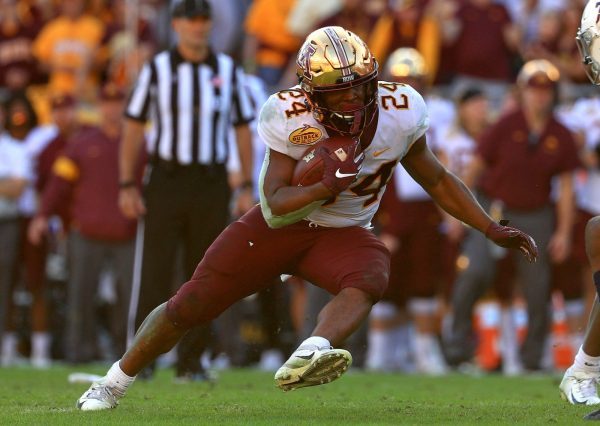 Top Plays
Mohamed Ibrahim (Minnesota) $9,500
Isaiah Bowser (UCF) $8,300
Jordan Mims (Fresno St) $7,900
Justice Ellison (Wake Forest) $7,700
Ibrahim will be great vs NMSU, but at that price you need at least 30 Fantasy Points. And there's no need for the Gophers to run him into the ground this game. Bowser, Ellison, and Mims have great match-ups vs FCS teams and should be a lock for 15-25 fantasy points.
Best Value & Longshots
Jabari Small (Tennessee) $7,500
Dominic Richardson (Oklahoma St) $7,200
Nathaniel Peat (Missouri) $6,500
Xazavian Valladay (Arizona St) $6,200
Harrison Waylee (Northern Illinois) $6,200
Antario Brown (Northern Illinois) $5,000
Nick Singleton (Penn St) $4,700
Small and the Vols Offense should put up a 50 piece on Ball State, and I expect him to have 15-25 Fantasy Points. Richardson and Peat have good match-ups and excellent value. Valladay is my favorite play of the week at RB. He's a transfer from Wyoming who has an outstanding match-up for ASU, and $6,200 is a steal. Waylee and Brown are NIU RBs who face off vs EIU, and they should get plenty of touches. Singleton is a true freshman who should breakout for PSU this season and could do so this week vs Purdue.
---
Receivers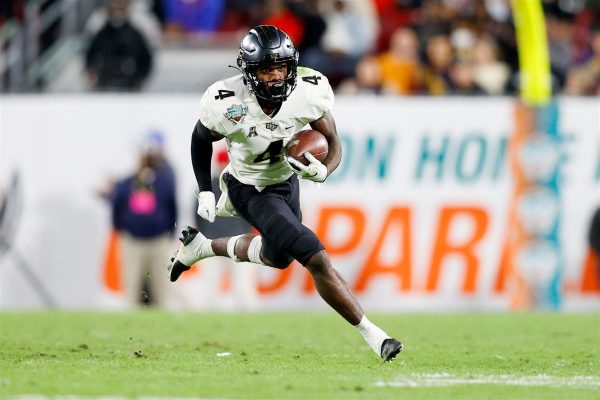 Top Plays
Cedric Tillman (Tennessee) $8,500
Jalen Cropper (Fresno St) $8,300
Ryan O'Keefe (UCF) $7,600
All three of these players face off against inferior competition, and they're the top receivers on their team.
Best Value & Longshots
Cole Tucker (Northern Illinois) $7,300
Luther Burden III (Missouri) $6,700
Konata Mumpfield (Pitt) $6,600
Chris Autman-Bell (Minnesota) $6,300
Donovan Greene (Wake Forest) $6,100
Mitchell Tinsley (Penn St) $5,600
Broc Thompson (Purdue) $4,900
Gavin Bartholomew (Pitt) $3,600
Tucker is WR1 for NIU after WR Trayvon Rudolph went down for the season, and he should get 8-12 targets. Burden is a true freshman who Missouri wants to get established in the game plan early and often. And I like a Cooks/Burden stack. Mumpfield is one of my favorite plays. He transfers in from Akron and should be an excellent stack with Slovis. Don't count out Donovan Greene just because QB Sam Hartman is injured. He's an elite player and could get plenty of opportunities after missing last season with an injury. Tinsley at $5,600 is an excellent value as he could end up being WR1 for Penn St. The best value play of the week is TE Gavin Bartholomew at $3,600. He could easily get you 3 or 4 catches and a possible TD.
Mock Lineup
QB: Kedon Slovis $6,000
RB: Dominic Richardson $7,200
RB: Xazavian Valladay $6;200
WR: Luther Burden III $6,700
WR: Gavin Bartholomew $3,600
WR: Broc Thompson $4,900
Flex: Jabari Small $7,500
SuperFlex: Brady Cook $7,900