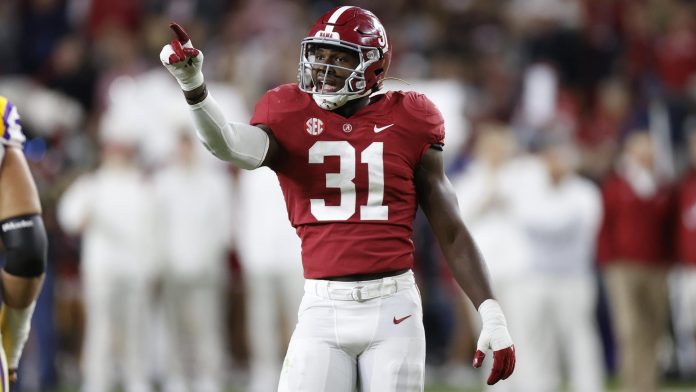 It's time for Week 1, and a full slate of college football is back! That can only mean one thing – it's time for predictions. Lots of good football and interesting match-ups. Be sure to check out the ATS picks at the end.
---
Top 25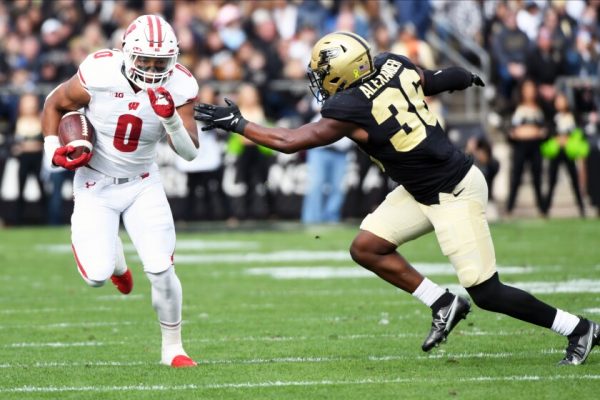 (25) BYU 35 USF 28
I like what USF did through the transfer portal, and they'll be much improved this season. BYU returns QB Jaren Hall, and they also got a big portal addition from CAL in RB Christopher Brooks. Brooks will have a big season and be a force vs USF. I like this game to be close and for BYU to come away with a hard fought win.
(24) Houston 42 UTSA 34
This game is one of my favorites of the weekend. We have two teams from Texas with high powered offenses and excellent QBs. Overall, Houston has a better team, but you can never count out the Roadrunners. Don't be at all surprised if UTSA wins this game, but I have to go with the Cougars in this one.
(22) Wake Forest 41 VMI 14
VMI is a team that battles all game. I've watched them play a lot the last few years and Coach Scott Wachenheim is the real deal. Wake Forest will be without star QB Sam Hartman, but backup Mitch Griffis is very capable and should thrive vs VMI. A.T. Perry and Donovan Greene will be tough to cover and the Demon Deacons will pull away.
(21) Ole Miss 38 Troy 17
I really like the Troy Defense, and they'll do really well in the Sun Belt. However, Lane Kiffin and the Rebels Offense is a different animal. We still don't know who will start at QB for Ole Miss, but RB Zach Evans will have a big game. In the end, Ole Miss has too much talent for the Trojans, and they pull away in the 2nd Half.
(20) Kentucky 31 Miami OH 17
Kentucky has a really good team this season, and I see them winning 8-9 games but this game won't be a pushover. The Redhawks of Miami are a team capable of winning 8 or more games this season and being contenders in the MAC. They return QB Brett Gabbert, WR Mac Hippenhammer, OL Rusty Feth, DL Caleb Shaffer, DL Austin Ertl and LB Matthew Salopek who are among the best players in the MAC. Kentucky has one of the best LB Units in CFB and a QB in Will Levis who's getting high praise from NFL Scouts. Ultimately, the Wildcats have too much talent for Miami to win, but expect the Redhawks to hang around and keep it close.
(19) Arkansas 27 (23) Cincinnati 17
Cincinnati was outstanding last season and they return enough weapons to compete for the AAC Title in 2022. I expect the Bearcats to win 10 or 11 games this season, but this won't be one of them. Arkansas returns one of the top QBs in CFB in KJ Jefferson, an excellent rushing attack, an experienced OL, elite linebackers and a good secondary. This game will be close, but the Razorbacks pull away late and cover the 6.5 point spread.
(18) Wisconsin 42 Illinois State 7
Wisconsin has too much talent for Illinois State and this game shouldn't even be close. I expect RB Braelon Allen and the Badgers rushing attack to dominate.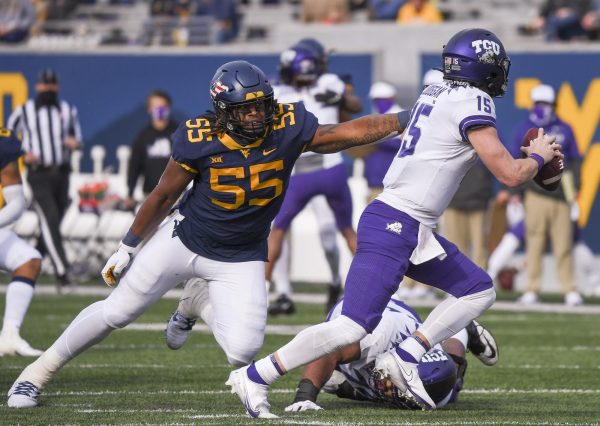 (17) Pittsburgh 28 West Virginia 20
The BACKYARD BRAWL IS BACK, PEOPLE, and these teams/fanbases hate each other. Kedon Slovis has already been caught on video saying "F*** West Virginia". I'm sure WVU Players feel exactly the same about Pitt. This game features two former USC teammates as starting QBs, which is unique (Slovis for Pitt and JT Daniels for the Mountaineers). I LOVE the Pitt D-Line, OL, and secondary. I have more questions about WVU. I have no idea how JT Daniels will play, or how the Mountaineers will replace star RB Leddie Brown. I believe the WVU OL will be outstanding this season with players like Wyatt Milum, Zach Frazier, and Doug Nester leading the way. On defense, I love defensive lineman Dante Stills. He has major NFL potential. I'm concerned about the WVU secondary, and that's where Pitt could take advantage. This game is nasty, mean, and violent, but overall the Panthers are better.
(16) Miami 56 Bethune Cookman 17
Miami wins this game easily and QB Tyler Van Dyke and the offense have a great showing. One thing I'm looking forward to watching is how All-FCS TE Kemari Averett does vs the Canes defense.
(15) Michigan State 34 Western Michigan 17
WMU loses star QB Kaleb Eleby, but they return an excellent RB corps, a top MAC WR, a capable DL, and excellent linebackers. The Broncos can keep this game closer than people think. Michigan State has a really good team, a solid returning QB, RBs, WRs, and TEs. The defense will be much improved this season for the Spartans, and they have a really good D-Line, linebackers, and DBs. Overall, the Spartans have too much for WMU, and they win by 17.
(14) USC 49 Rice 17
One rule in football: you should never lose to food. Especially if you're a Top 25 team. USC isn't in any danger of losing this game and I expect Caleb Williams and the offense to click and get things done.
(13) NC State 31 ECU 14
Playing ECU in Greenville can definitely be dangerous, and it's a good opening test for the Wolfpack. The Pirates have an excellent team, but NC State is a team that can potentially win the ACC Atlantic this season. They'll have the edge at QB, WR, OL, DL, LB, and DB, and the Wolfpack have one of the best linebacker and secondary units in all of CFB. I do give ECU the edge at RB and TE, but ultimately the Wolfpack have too much for the Pirates to win.
(12) Oklahoma State 41 CMU 21
In the off-season, Oklahoma State lost their DC, a ton of production on the defensive side of the ball, and star WR Tay Martin. CMU returns their QB, an outstanding WR and TE, and one of the top RBs in CFB. Overall, if QB Spencer Sanders can play well and turnover free, you can expect the Cowboys to win this game comfortably because of the talent differential. If the Chippewas can force turnovers and establish the run game, they can keep it close.
(10) Baylor 48 Albany 10
Baylor will have one of the top D-Lines in CFB this season and the defense will be solid. QB Blake Shapen will have a big season this year, and the Bears win this game easily.
(9) Oklahoma 45 UTEP 13
I hate to discredit UTEP and predict them to lose so badly here, but they showed me absolutely nothing in Week 0. Oklahoma will play fundamentally sound ball on defense under new Head Coach Brent Venables, and transfer QB Dillon Gabriel will be outstanding this season. Give me the Sooners BIG over the Miners.
(8) Michigan 45 Colorado State 14
Colorado State will be a solid team in the Sun Belt this season, if they get good play from freshman QB Clay Millen. They have weapons on offense in WRs Tory Horton, Ty McCullouch, and Dante Wright. Michigan is coming off of a CFP appearance and they return some excellent players. Expect RBs Blake Corum and Donovan Edwards to have massive seasons, and LB Junior Colson will be one of the top defensive players in CFB. Ultimately, in this game the Wolverines have too much size and talent in the trenches for the Rams to keep it close.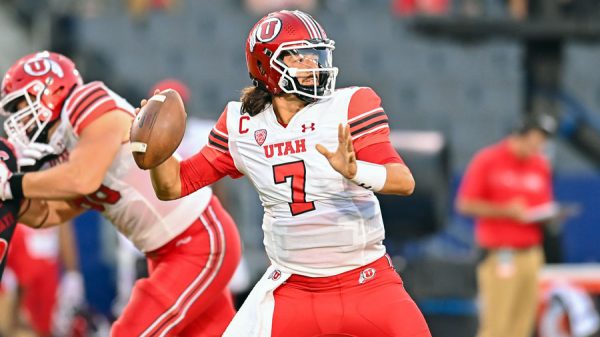 (7) Utah 35 Florida 28
This game was super tough to predict, but I have to trust my preseason rankings. I love what the Utes return at QB in Cameron Rising, RB Tavion Thomas, and TEs Brant Kuithe and Dalton Kincaid. On defense, CB Clark Phillips III is a future NFL star. Florida will need a big game from QB Anthony Richardson, if they want to win here, and trust me they have an opportunity to win this game. I love the talent the Gators have, especially with players like CB Jason Marshall and DT Gervon Dexter. Ultimately, the Utes will play excellent team ball and have the experience to take down the Gators in the Swamp.
(6) Texas A&M 38 Sam Houston 14
Sam Houston isn't a team to be overlooked. The Bearkats won a National Championship two seasons ago in FCS, and they have some good players. Texas A&M is one of the most talented teams in CFB, and they have too much size, speed, and talent for the Bearkats to get a massive upset here.
(4) Clemson 35 Georgia Tech 7
Clemson has the best D-Line in CFB, and their defense as a whole should be really good. I know everyone has questions about Tigers QB DJ Uiagalelei, but I'm not 100% ready to count him out just yet. The Tigers have too much for the Yellow Jackets and win this game by four scores.
(3) Georgia 31 (11) Oregon 24
Georgia doesn't rebuild anymore, they reload. The Dawgs return the best TE Room I've ever witnessed. Brock Bowers is the best TE in CFB, Arik Gilbert is a TE/WR hybrid player with a lot of athleticism, and Darnell Washington is a 6'7/6'8 match-up nightmare. DT Jalen Carter will be one of the top defensive linemen in 2022. Nolan Smith at linebacker is one of the top returners at his position, and CB Kelee Ringo has potential to be a Top 10-20 NFL Draft Selection. Oregon adds Auburn transfer QB Bo Nix, and they return a solid OL and one of the most underrated WR corps in CFB. On defense the Ducks have one of the top linebackers in Noah Sewell and a secondary I really like. Oregon keeps this game close and covers the spread, but ultimately the Dawgs get the W.
(2) Ohio State 42 (5) Notre Dame 24
The Irish return one of the best players in CFB in TE Michael Mayer. The OL has an opportunity to be fantastic this season, and the D-Line is a unit that I have huge expectations for. New starting QB Tyler Buchner has a lot of potential. Last season, he showed he has the wheels to also provide a spark on the ground. Notre Dame is going to be great under Marcus Freeman in the future. Recruiting is going fantastic, and he's building something special in South Bend, However, Ohio State has too much firepower for the Irish. The Buckeyes return the best QB, RB, and WR in CFB. QB CJ Stroud would be my selection to win the 2022 Heisman Trophy. RB TreVeyon Henderson is an explosive athlete, and WR Jaxon Smith-Njigba will be a Top 10 pick in the NFL Draft next season. Defense was a big concern last season for the Buckeyes, but they'll be much improved under new DC Jim Knowles. Ultimately, this is a game that can be closer than I'm projecting. But the Buckeyes have a ton of firepower on offense and could separate themselves in the 2nd half.
(1) Alabama 52 Utah State 7
Utah State was down 14-0 last week vs UConn. They ended up winning that game, but they didn't look dominant or show me anything that would make me think they had even a sliver of a chance in this game. Alabama is my pick to win the National Championship, and they won't have any problem with the Aggies here.
---
Best Unranked Games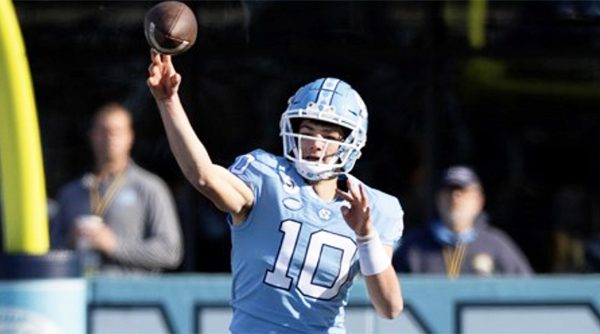 Illinois 24 Indiana 21
UNC 34 Appalachian State 31
Oregon State 31 Boise State 28
Florida State 27 LSU 24
Coastal Carolina 31 Army 28
JMU 24 MTSU 23
South Carolina 35 Georgia State 17
Mississippi State 38 Memphis 19
Louisville 38 Syracuse 35
SMU 41 North Texas 34
Boston College 31 Rutgers 20
San Diego State 27 Arizona 17
---
Remaining Games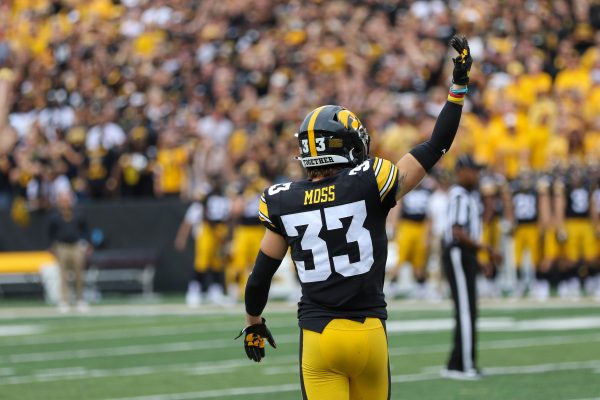 Missouri 42 Louisiana Tech 17
Minnesota 34 New Mexico State 7
Tennessee 52 Ball State 14
Virginia Tech 28 Old Dominion 24
Duke 31 Temple 28
TCU 32 Colorado 20
Maryland 45 Buffalo 17
UCLA 45 Bowling Green 23
Tulsa 21 Wyoming 13
Texas State 31 Nevada 28
FAU 31 Ohio 17
Liberty 24 Southern Miss 21
Tulane 41 UMass 14
Texas 49 ULM 14
Washington 38 Kent State 14
WKU 42 Hawaii 20
Iowa 20 South Dakota State 13
UVA 42 Richmond 21
Nebraska 45 North Dakota 20
California 21 UC Davis 17
UAB 45 Alabama A&M 10
---
Week 1 Picks
Week 0: 3-2 (60%)
WMU +23.5
Illinois +3
Boston College -7
Arkansas -6.5
Oregon +17.5
USF +12
MTSU +6.5
Oregon State -3
WKU -15
FSU +3.5
FAU -3.5
Alabama A&M +41
OVER 55 UNC/APP ST