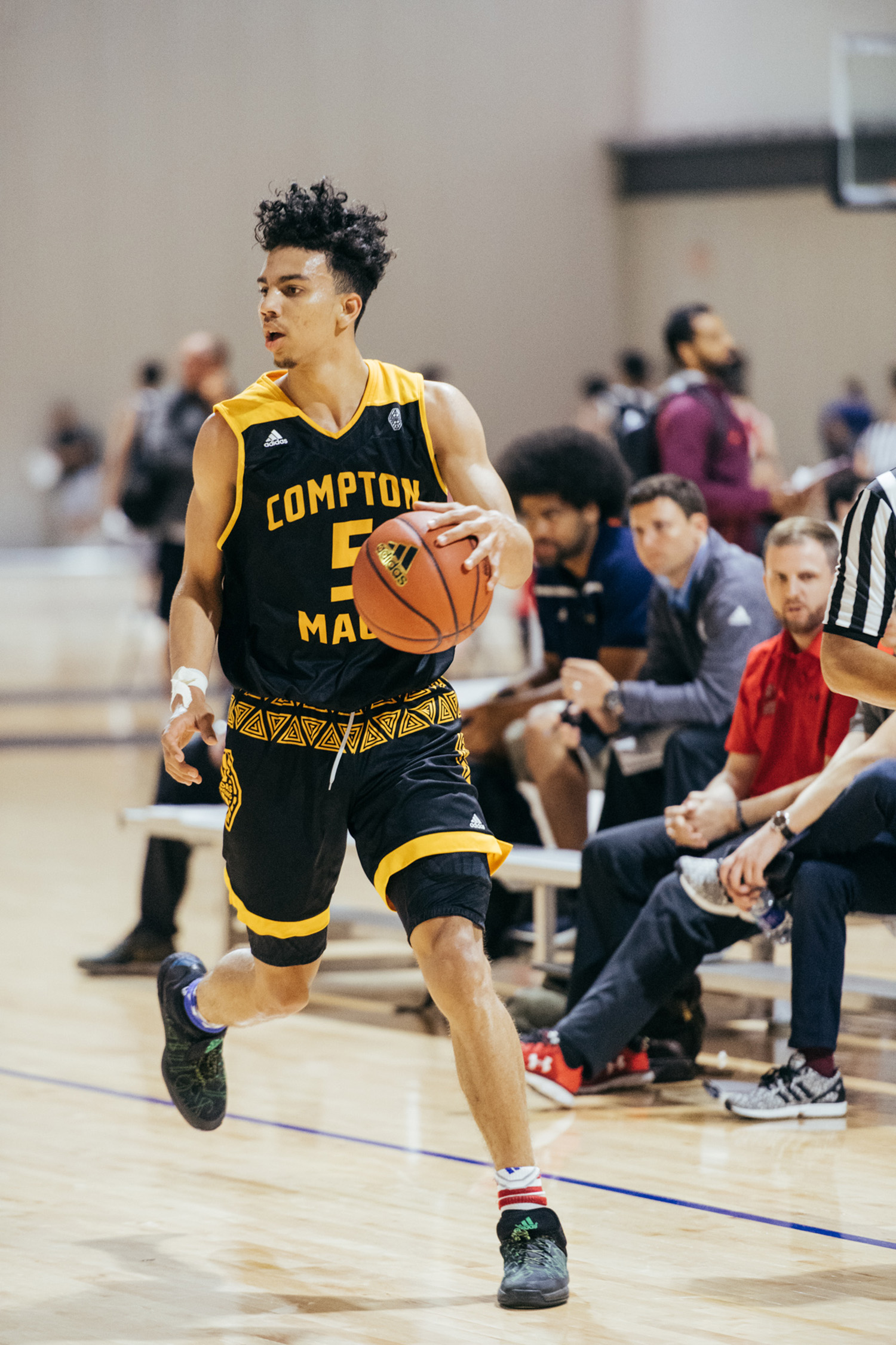 One of the top uncommitted shooting guards in the 2018 class, Jules Bernard, announced his top five schools with a list of teams that are usually very familiar faces come late March. The list includes UCLA, Miami, Kansas, Oregon, and USC. Any of these five teams would immediately become better if they added this savvy shooting guard to their roster. This kid makes an impact in all phases of the game, as his lanky frame allows him to guard people taller than him, and his athleticism allows him to guard smaller, quicker players as well. He is an excellent shooter, but he really shines when he is slashing his way to the rim.
Top 5!! 👀 pic.twitter.com/fTCfaSKtCY

— Jules Liam Bernard (@jules__bernard) August 29, 2017
We expect for all of these schools to make a push for this kid, but we think that he may stay at home and play for the Bruins. USC is also a home-team, but with fellow top SG, Kevin Porter, already committed to the Trojans, we believe the Bernard may want to create his own legacy in Los Angeles. With Oregon's recent success on the court, we fully expect them to be in the mix until the end as well. However, with all the powerhouses on the list, it could be anyone's ballgame. Still, we think that the Bruins have the best shot at landing this blue chip prospect.