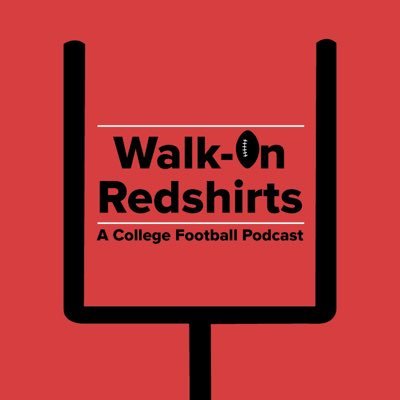 The Walk-On Redshirts are back for their Week 10 recap and Week 11 preview! Notre Dame escapes a potential upset with Virginia Tech. SMU and Memphis play in a shootout, while Appalachian State suffers their first loss. Baylor also gets a scare from West Virginia but remains undefeated. Florida and Georgia met again with Georgia keeping their SEC title hopes alive. Oregon thumps USC, while Utah has a late comeback to top Washington.
In honor of the 150th anniversary of college football, the guys made their Top 5 list of top college football moments. What moments made the cut? Listen to find out!
We cannot forget the 10 game slate for this weekend! Alabama vs LSU, the game everyone has been waiting for. Will Tua play? Can Penn State avoid an upset from undefeated Minnesota? Kansas State is the underdog to Texas, can they pull what would be considered an upset? Iowa and Wisconsin play in a traditional Big Ten match-up this weekend. Oklahoma welcomes Brock Purdy and Iowa State to town Saturday night. Can the Cyclones keep up with the Sooners? San Diego State and Boise State continue their treks to try and get a New Year's Six Bowl Game. Lastly, the fan vote game of the week! Can Baylor stay undefeated when traveling to TCU?
The most important news though, if Ohio State beats Maryland, Intern Gibble will be eating dog ice cream! (Ice cream made for dogs, yes that is an actual thing.)
All that and more on this week's episode of the Walk-On Redshirts!