Here I sit on a warm and sunny summer afternoon with my kids playing in the backyard, burgers on the grill, drink in my hand and all I can seem to think about is "Is there a kickoff this afternoon?". Yes, right in the midst of summer I find myself yearning for some ACC football. Funny thing is, I know that I can't be the only one who feels this way. So this got me thinking… what are the three biggest fall match-ups for each team in the triangle in 2021? (And yes, I am including Wake Forest in the triangle, why not?)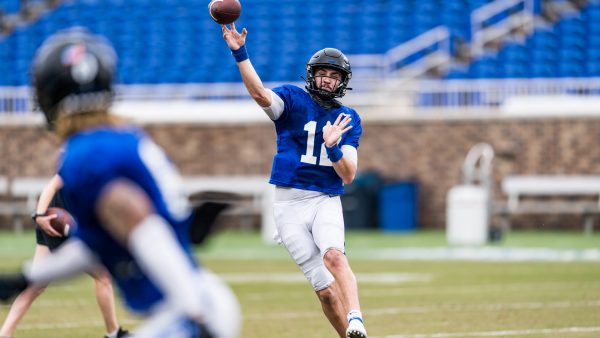 Duke
#3 vs Northwestern (Sept. 18th)
Duke didn't have the best football season in 2020. However, expectations are higher in 2021. After what should be two fairly easy victories to kickoff the 2021 season (@ Charlotte and vs North Carolina A&T), the Blue Devils face their first true test of the season, when Northwestern comes to Durham. Last year, the Wildcats went 7-2 against the Big Ten and hope to keep the positivity going again this year.
#2 vs Miami (Nov. 27th)
This one might not seem like a rivalry on paper. However, need I remind you of what happened when these two teams played in 2018? There is some history between Hurricanes and Blue Devils:
Duke will have to figure out how to contain Miami QB D'Eriq King to keep this one competitive. If not, the Blue Devils may be in for a long afternoon.
#1 @ North Carolina (Oct. 2nd)
What else is there to say about this one? It's the battle of the blues, just the football edition. Duke will hope to play mid-season spoiler to their nearby neighbors and tarnish the Tar Heels lofty 2021 . The Blue Devils' 2021 aspirations might not be as high as the Tar Heels, but if they can manage to get a win over their rivals, then that would serve as a major notch in the Blue Devils' belt this season.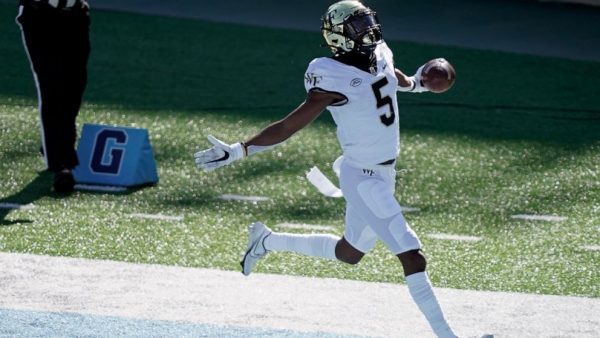 Wake Forest
#3 @ Army (Oct. 23rd)
I know what you are thinking, "Army? Really? This is one of the biggest games for Wake Forest this year?". Yes, that is exactly what I am saying. Don't forget that in 2020 Army went 9-3 and was up late against West Virginia in the Liberty Bowl before eventually losing. The Army duo of QBs Christian Anderson and Tyhier Tyler can shorten any game due to their effective ground game and tough running style. Wake Forest will have to improve upon its 87th ranked run defense in 2020. They allowed an average of 183 rushing yards per game to opponents. They'll need to improve on that number, if the Deacons want to compete in this one. I am sure a stat like that already has the Army RBs licking their chops.
#2 vs N.C. State (Nov. 13th)
There is no real reason to have this one on the list other than the fact that Wake has N.C. State's number. The Demon Deacons have beaten N.C. State 3 of the last 4 years, and bested the Wolfpack in 8 of the last 9 match-ups in Wake Forest. Wake is usually the underachieving team in this rivalry but for some reason knows how to beat NCSU. It will be interesting to see who comes out on top in this one.
#1 @ Clemson (Nov. 20th)
It's Clemson. C'mon, every team in the ACC has this one circled on their calendar. If you have a chance to knock of a premier college football program, you give that team every thing you have got and then some. This one is in Death Valley though. But that won't deter the Deacs from trying to pull one of the biggest upsets of the 2021 college football season.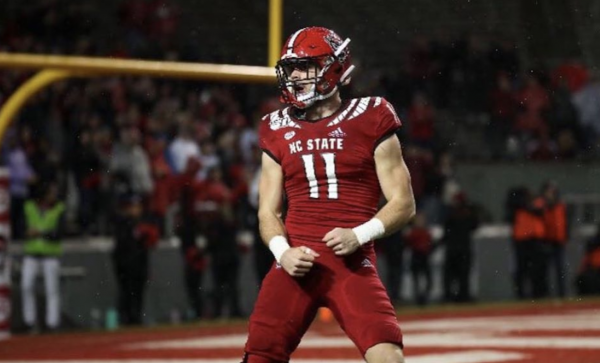 N.C. State
#3 vs North Carolina (Nov 26th)
In North Carolina, you have an early choice in life: red or blue. It's fitting that this intrastate match=up is around Thanksgiving, which will cause patrons at turkey dinners to be split based on where their sporting allegiances lie. This is a big game for both programs due to the fact that North Carolina has high expectations this year, possibly even smelling the CFP, and the Wolfpack are hoping to reach 9 wins for the third time in five years. However in the end, throw all of that out the window because anything can happen in a rivalry game, especially a heated one.
#2 @ Mississippi State (Sept. 11th)
SEC! SEC! Yes, N.C. State gets a crack at the SEC this year. The Wolfpack will travel to Starkvegas in Week 2 to see how the program stands up against a middle of the road SEC team. Safety Shyheim Battle, linebacker Payton Wilson and linebacker Drake Thomas will have their hands full trying to contain Mike Leach's air raid offense. The cowbells will be banging in Starkville on this September night. The question is, how will the Wolfpack perform in the midst of them?
#1 vs Clemson (Sept. 25th)
Clemson has been a monkey on N.C. State's back for close to a decade now. The Pack have had some shootouts against the Tigers (2012 and 2015) and then there have been some downright thumpings (2014 and 2019). But for whatever reason, whether it be a bad call, a mistake, or a gap in talent, NCSU has not been able to get over the hump against the Tigers.
One positive for NCSU though is that Trevor Lawrence and Travis Etienne have moved on to bigger and better things down in Jacksonville. That might make things a tiny bit easier against the Tigers. But the Wolfpack are going to have to be near perfect to overcome the Tigers and get that elusive W.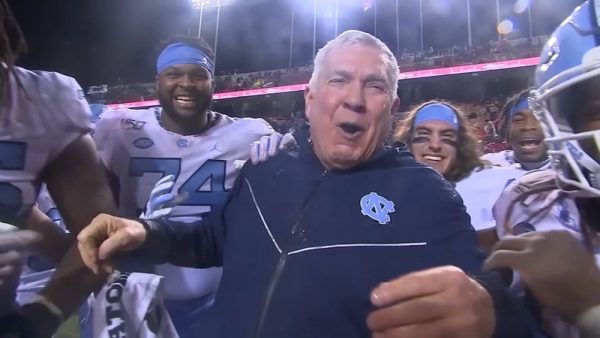 North Carolina
#3 vs Miami (Oct. 16th)
The Tar Heels and Hurricanes are both preseason Coastal Division favorites, each hoping to reach the ACC Conference Championship game once again. In a battle to see who gets a leg up on the division, it will come down to which quarterback can outperform the other, Sam Howell and UNC's passing attack or Miami's D'Eriq King and his shifty run game. Expect this one to be a high scoring affair where the quarterbacks post EA NCAA Football '14 type numbers.
#2 @ Virginia Tech (Sept. 3rd)
This match-up mainly makes the list of marquee Tar Heel match-ups in 2021 for the sole fact that these teams meet in Week 1 in Blacksburg. After a year of games without fans, walking into Lane Stadium on a cool fall night for your first game of the season is the definition of intimidation. UNC will not only have to battle the Hokies on the field but also battle 65,000 excited fans dressed in Chicago maroon and burnt orange.
#1 @ Notre Dame (Oct. 30th)
Both UNC and Norte Dame look to shine on the national stage this year and beating your on-stage competition is best way to shine brighter. In 2020, these two teams met in Chapel Hill with the Irish coming out on top, 31-17. The Tar Heels hope to return the favor the Irish when they visit South Bend this fall. This one will come down to which QB, Sam Howell for UNC or Jack Coan for ND, can control the clock the best and play mistake free football.