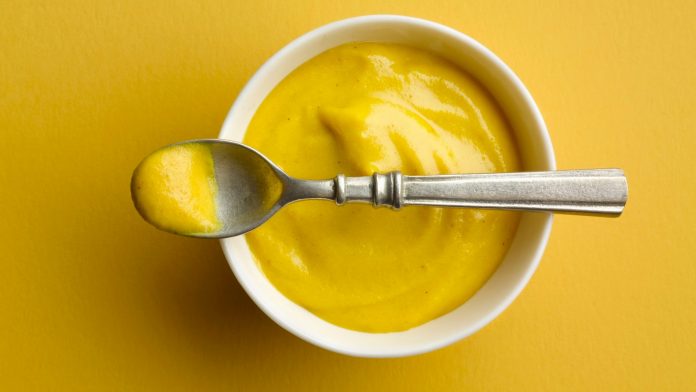 These are the Top 3 things that are on our mind that you need to know about.
1. Mustard steals the show at SEC media days
Leave it up to SEC fans to let a bottle of mustard steal the show at SEC media days. After the infamous mustard incident between Ole Miss and Tennessee, it's become a running joke amongst SEC fans, particularly with Rebels coach Lane Kiffin. And the joke kept going on the first day of SEC media days, as a fan got Lane Kiffin to autograph his mustard bottle. The best part? It was some generic, off-brand bottle of mustard. He couldn't even be bothered to buy the good stuff.
I present @Lane_Kiffin signing a mustard bottle @OleMissFB pic.twitter.com/yHvWFEPtLL

— Laura Rutledge (@LauraRutledge) July 18, 2022
2. SEC commissioner Greg Sankey says the SEC is staying at 16…for now
SEC commissioner announced that the SEC was not in any rush to add more teams and would not knee-jerk react to what other conferences do or don't do. The SEC is obviously top dog, and we're not sure that many conferences want to get into a Richard measuring contest.
Greg Sankey said the coming expansion to 16 teams "keeps the SEC in contiguous states which reflects a reasonable geography and like-minded universities … There's no sense of urgency in our league. No panic in reaction to other's actions. We know who we are."

— Seth Emerson (@SethWEmerson) July 18, 2022
3. The Big 12 told the Pac 12, "That's going to be a no for me, dawg"
The #Alliance is falling apart in front of our very eyes. The Big 12 told the Pac 12 that it isn't interested in a full on merger. Will the Big 12 bring in some Pac 12 teams in the future? We'll have to see. But our dreams of seeing a 83-team mega conference call the Mountain Big PACC USA seems to be on life support.
Sources told @CBSSports that within the last 2 hours the @Big12Conference told the @pac12 it is not interested in a full-on merger. @PeteThamel reported first. The door remains open for the Big 12 to invite individual Pac-12 teams.

— Dennis Dodd (@dennisdoddcbs) July 19, 2022