In the college football media, the head coaches tend to get the most blame for failures and the most credit for success. Sometimes, a team's performance on a particular side of the ball may be attributed to the assistant coaches.
The positional coaches remain the lifeblood of college football programs. However, they simply do not get enough credit for their impact. It is those assistants that heavily contribute to player development, recruiting, and even game planning.
In this feature, we credit some of the most impactful positional coaches in the ACC. Hopefully, this will help give them the attention and recognition that they deserve.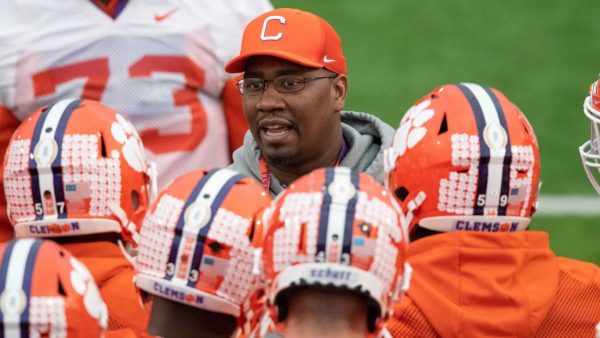 Todd Bates, Clemson
Since a promotion to defensive tackles coach in 2016, Todd Bates has made the Tigers' defensive line a unit that has a reputation for being top notch in the nation year after year.
His impact can most clearly be seen through Clemson's historic line from 2018, which produced three picks in the Top 17 of the NFL draft. This includes Clelin Ferrell, who was picked 4th overall by the Oakland Raiders.
Bates also plays a major role in Clemson recruiting. Most recently, he landed Bryan Bresee, a lengthy defensive tackle that some consider a generational talent. Bresee was awarded with true-freshman All-American honors last season.
A lesser known fact about Bates: he is an avid poetry writer and supporter. He promotes his passion and displays some of his own work on toddbates.org.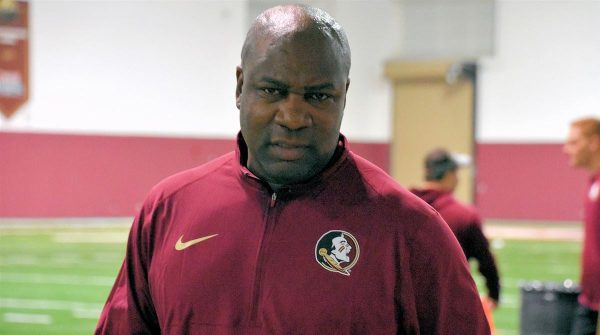 David Johnson, Florida State
David Johnson rejoined head coach Mike Norvell after a previous Memphis gig as the receivers coach. He now coaches the running backs at Florida State. It's a group that obviously has high expectations, considering the recent talent the program produced.
But Johnson has also proven to be one of Norvell's most reliable assistants from a holistic standpoint. Throughout his career as a coach at various different levels, he has helped develop premier athletes such as Leonard Fournette and Tyrann Mathieu. Perhaps his most impressive work was playing a primary role in transforming Anthony Miller from a walk-on to an All-American.
Johnson's player development skills to go along with his recruiting abilities are exactly what the Seminoles' program needs.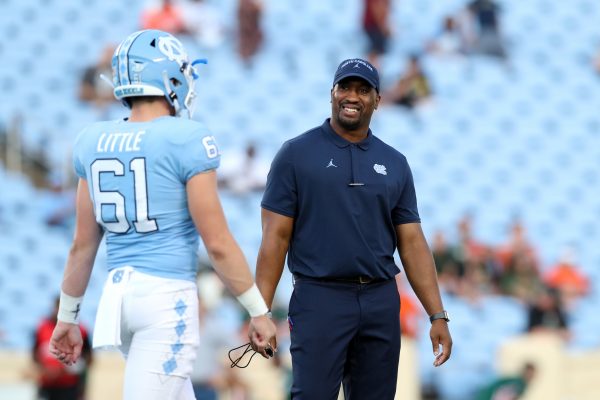 Dre Bly, North Carolina
Dre Bly may not fall in the "under-the-radar" category, but the hype surrounding him is certainly warranted. Using his legacy as a player, he accelerated up the coaching ranks quickly and was hired to head the cornerbacks at UNC in 2019.
Based on the Tar Heels secondary over the last couple of years, Bly's promise is more potential-based than result-based on the moment. But it is clear that the process will breed success sooner rather than later.
Led by Tony Grimes, a premier talent from the state of Virginia, UNC has a highly-touted group of outside corners this spring.
When targeted, North Carolina's Tony Grimes allowed the second lowest completion percentage (40.0%) and the lowest QB rating (33.1 on the NFL scale) among true freshman CBs.

— ACC Content (@ACContent__) April 16, 2021
Bly's development of the defensive backs in the program as a whole is what will truly take his offerings to the next level though. Considering the type of player Bly was himself, he puts a heavy emphasis on ball skills from his unit. Expect an increasingly aggressive group from the North Carolina defense over the coming years that are primed to force turnovers.
Brennan Marion, Pittsburgh
Brennan Marion is one of the most intriguing young minds in the entire sport. He was hired by Pitt this offseason to join head coach Pat Narduzzi's staff as the wide receivers coach.
Marion invented a new offensive scheme known as the Go-Go Offense. This features a mobile quarterback with two backs on the same side of him. Interestingly, he even wrote a book on this philosophy, which influenced well-respected NFL minds such as Bill Belichick and Kliff Kingsbury.
The other fascinating thing about Marion is his unique story. He overcame several family deaths and even a period of homelessness after college to get where is today. Now, Marion is a 33-year-old power conference assistant, destined to continue rising up the ranks.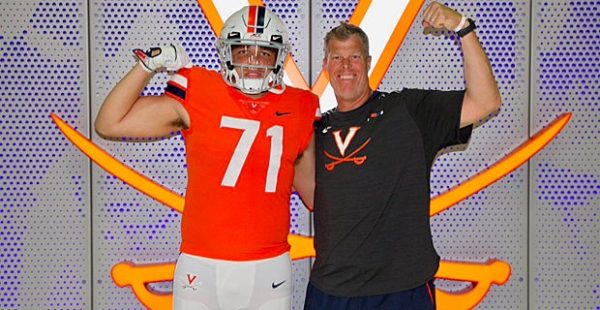 Garett Tujague, Virginia
If you ever wondered why practically every prized recruit UVA lands is from the offensive line, Garret Tujague is the reason. Perhaps the most impressive thing he has done on the recruit trail is land a Top 100 prospect from Colorado in Andrew Gentry. But Tujague has taken things even further. Zach Rice, the top offensive tackle in the entire 2022 class named Virginia as a finalist among a plethora of top schools.
Tujague is also one of the most well-respected coaches on head coach Bronco Mendenhall's staff. As he continues to rack up years in the UVA program and stability ensues, the offensive line has responded with clear improvement.
Virginia football obviously took a step down in the win total from 2019 to 2020 but consider this..

2019 Bryce Perkins – 1 pressure every 4.23 drop backs
2020 Brennan Armstrong – 1 pressure every 6.23 drop backs

*Pressures that the OL is not responsible for are factored out

— ACC Content (@ACContent__) April 14, 2021
Don't be surprised when the Hoos eventually develop a reputation for domination in the trenches.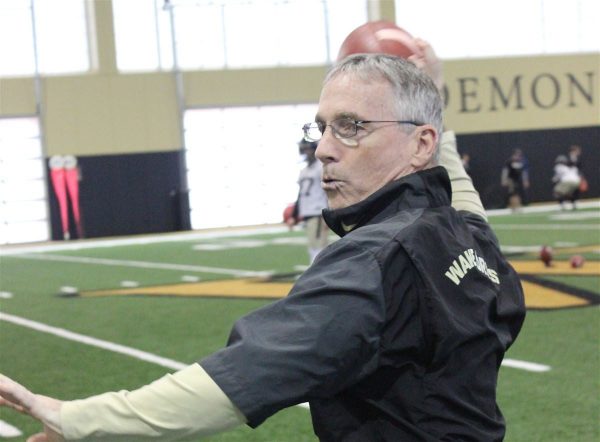 Kevin Higgins, Wake Forest
The major fascination with the Demon Deacons is that they usually place in the bottom tier in the ACC recruiting rankings. Yet, they finish in the top half in the conference standings. This boils down to scouting for hidden gems and high level player development.
Kevin Higgins is an essential force behind this trend. Higgins coaches the wide receivers, where Wake Forest has created a pipeline. He has had names enter the room such as Greg Dortch, Scotty Washington, Sage Surratt, and currently Jaquarii Roberson. All these players began their careers as unknowns and progressed into NFL prospects.
Higgins may not be landing any top tier prospects, but he will certainly make the most out of lesser known recruits.