As of July 1st, 2021, players can FINALLY make money off their name, image, and likeness (NIL) in college sports.  This is a welcome sight and a long time coming for players all over the country but especially important for players at powerhouse football schools such as Alabama, Ohio State and Clemson. These schools and the NCAA have made BILLIONS off these athletes without equal compensation. Clemson has partnered with Opendorse and CLC Compass to assist student athletes through the whole process. These companies will help cover everything from content delivery to compliance to tax implications.
Let's take a look some of the Clemson football players who have already announced deals. As more deals and partnerships get announced I will update this page. If you have the opportunity, go support these businesses which in turn supports these players:
Justyn Ross with The Players Trunk
The Players Trunk offers player-​owned and game-worn player gear. Ross also came out with his own merch. Ross had to remove any mention of Clemson or any of its trademarks from his designs.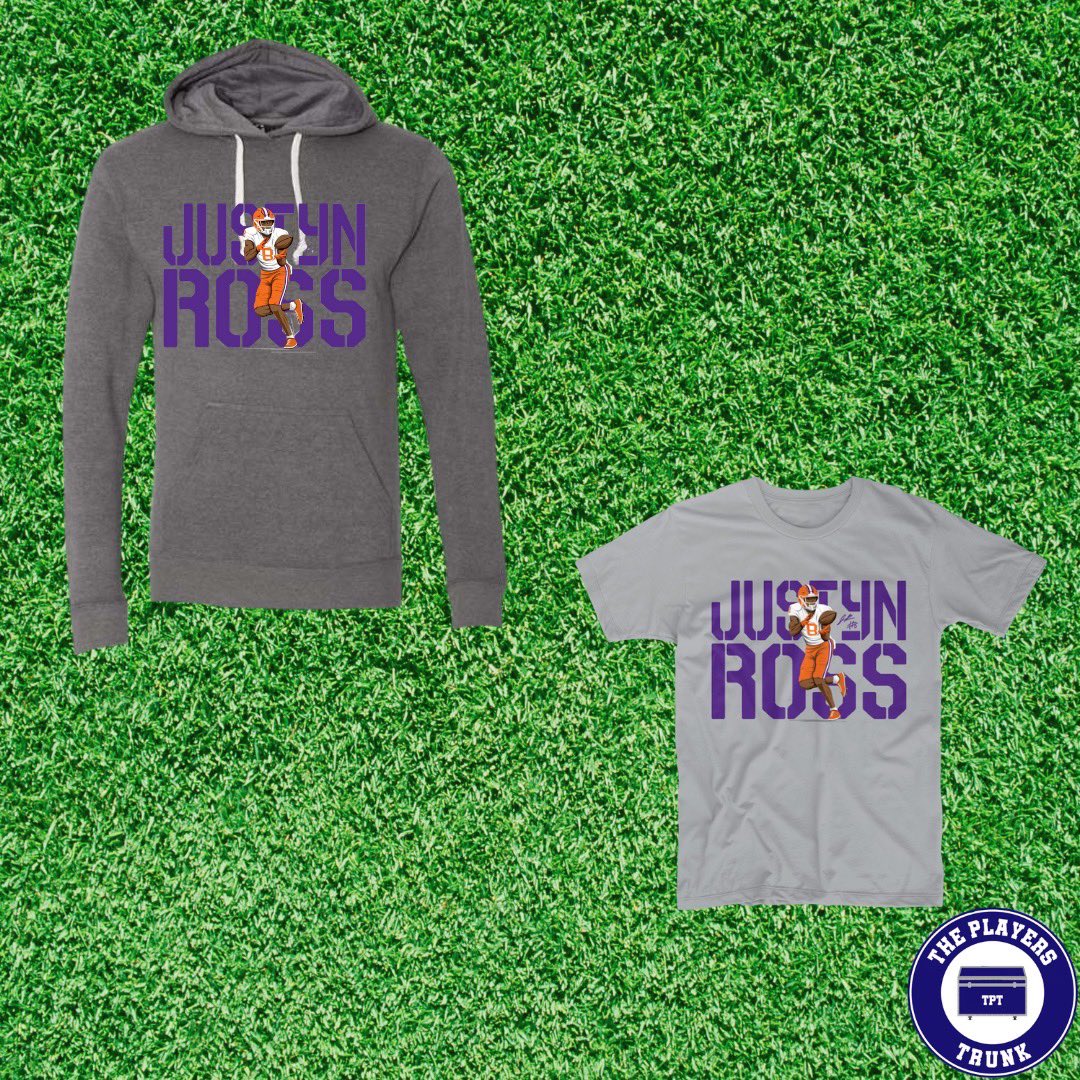 Trenton Simpson with Yoke Gaming
Yoke Gaming is a service that allows fans to play video games face to face against their favorite athletes. Former Clemson WR Tee Higgins is also involved with Yoke Gaming.
Fred Davis with College Football Edits
College Football Edits is a graphic design page on Instagram.
Tyler Venables and Matt Bockhorst with Gopuff
GoPuff is a service that delivers snacks and groceries.
E.J. Williams with Playmaker and Playmaker Talent and Braden Galloway with Opendorse
E.J. Williams and Braden Galloway announced partnerships not with specific businesses but with marketing companies that will grow their brand.
Nolan Turner and Barstool Sports
Barstool Sports is a sports media and pop culture site that announced the launch of their Barstool Athletes brand. The brand gives merchandise to college athletes and more in exchange for promotion with their NIL.
There are still a couple big name players on the Clemson roster that have yet to announce any partnerships such as Bryan Bresee, James Skalski, Lyn-J Dixon, and D.J. Uiagalelei. Last May, Axios estimated that Uiagalelei could make up to $3K per social media post or $81K over the course of the season. But at the time Uiagalelei only had 140K followers combined on Twitter and Instagram.  Today Uiagalelei has 191K followers combined so those numbers are closer to $5K per post or $150K over the whole season. Although not officially announced, Uiagalelei hinted at a potential future partnership with this tweet on Friday night:
Thank you for always having great flights @Delta . . . .#July1st 😏😉

— 🌟 DJ Uiagalelei 🌟 (@DJUiagalelei) June 26, 2021
Update: D.J. Uiagalelei and Bojangles
Uiagalelei announced a deal with Vayner Sports earlier in July and announced his first endorsement deal with Bojangles. I couldn't think of a better restaurant in my personal opinion.
Also I have seen A LOT of Dabo haters on Twitter trying to bring up this "quote" from 2019:
Dabo Swinney says he may quit college football if players get paid https://t.co/dIhwfXGAQP pic.twitter.com/MxwEjJdSYW

— NBC Sports (@NBCSports) May 18, 2019
If anybody actually would take time to read articles these days, (hand up, I am guilty of it too) you would see this is referencing paying players salaries directly. Dabo said in 2014 that he was supportive of players building their own brand. "We try to teach our guys, use football to create the opportunities, take advantage of the platform and the brand and the marketing you have available to you." So anybody trying to chirp can sit down.