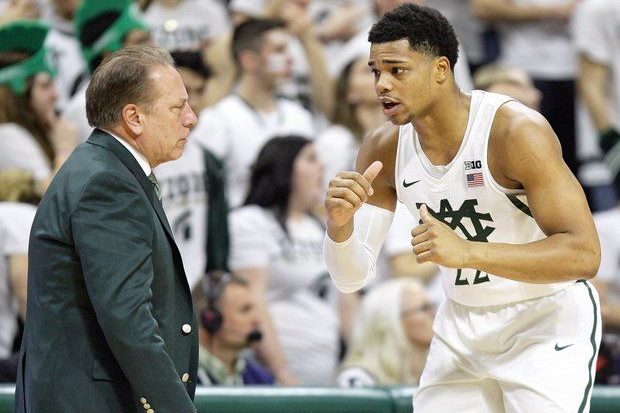 In a pretty shocking turn of events, Michigan State superstar freshman Miles Bridges will not enter the NBA draft, instead returning to school for his sophomore year.
This has to come to a surprise to many, considering that Bridges was considered a lottery pick across the board. The 6'7″ 230lb guard won the Big Ten Freshman of the Year honors, as he averaged 16.9 points/game to go along with 8.3 rebounds & 2.1 assists.
This is a total game changer for head coach Tom Izzo and the Spartans. Bridges will join incoming recruits 5-star PF Jaren Jackson along with 4-star PF Xavier Tillman. This will immediately vault Michigan State back into the top 10, and perhaps make them the favorite next year to win the Big Ten. It's party time in the Izzone!