Even the mighty fall once in a while… which is what I did with my predictions in Week 11. Sure a few of my predictions were a little bold but no one ever got anywhere by playing it safe all of the time. :Sigh: And yes, in full disclosure, I probably made a few predictions based on heart and not my head, and I paid dearly for that. Which brings me to NC State. By the end of the game, the Wolfpack were being held together with duct tape and band aids and still nearly upset the Deacs. To say that NC State got beat-up in this game is an understatement. But even with all of the injuries the Pack just barely fell short of a massive road victory. Wake played their brand of football by using the deep ball and forcing turnovers, but even they were not flawless against NC State. Wake once again showed some chinks in their armor but did just enough to hold of the Pack. The biggest difference in the game was Wake's ability to convert on 3rd down, even on some pretty long ones, and NC State's inability to stop the Deacs in these situations and get their defense off the field. It would have been very exciting to see the outcome of the game if NC State had recovered (legally that is) the onside kick in the final moments.
Duke…well what is there to say? I picked 'em and they bombed. They bombed hard. The Hokies outplayed the Blue Devils in all facets of the game, except for penalties, where he Hokies racked up over 100 yards, and handily won this game.
The only bright spot of my Week 11 predictions was Pitt holding off North Carolina and even that took the pouring rain and overtime to accomplish.
With all that, I went 1-2 last week, my first below .500 week of the season, and stand at 25-11 for the year. But I have had some time to tweak and modify my crystal ball so lets jump right into Week 12.
---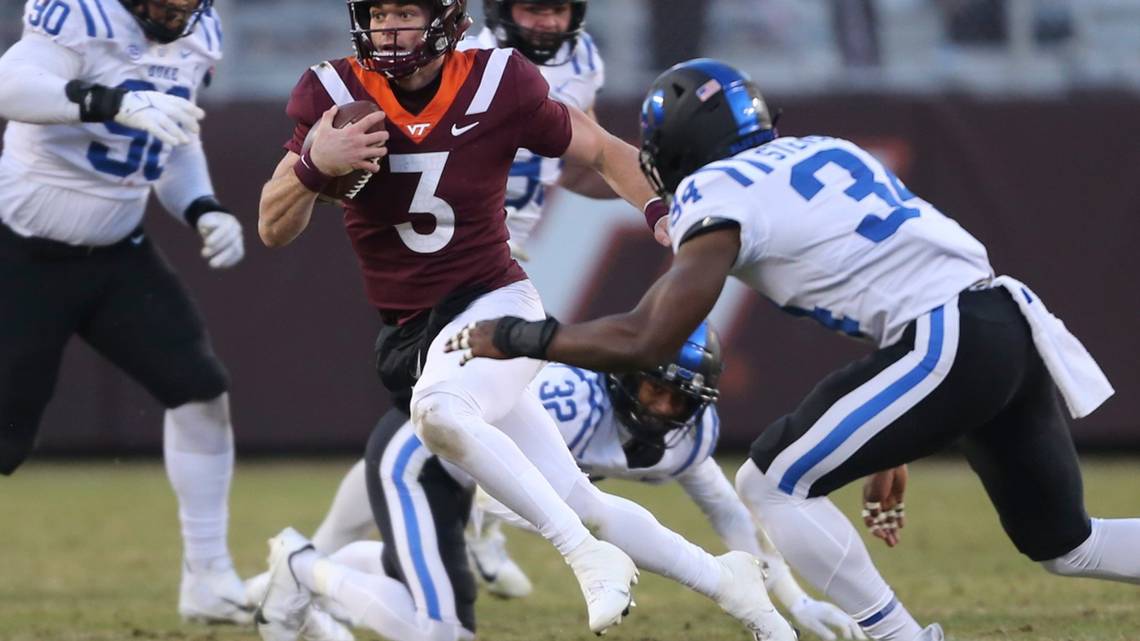 Louisville @ Duke (Thursday Nov. 18th – 7:30pm)
I was reading the tea leaves all wrong about these two teams last week. Like I just stated, I predicted Duke to beat the Hokies, and that failed me miserably. I also thought that Syracuse would keep it close against Louisville but the Cards went on to beat the Orange by 38 points. So that was way off too. For me this one is just a matter of momentum. Louisville is maintaining a competitive level of play and will most likely make a bowl game, probably as a result of winning this game, while Duke is a team just trying to get through the season. The Blue Devils are 0-6 in conference play right now, have no shot at making even a low tier bowl and Coach Cutcliffe literally has one foot out of the "firing" door, just waiting for official from the university to fully walk through it. There is very little to play for in the eyes of the Duke team right now so it is a slim to none chance that Louisville is upset this weekend. Cards win handily at Wallace Wade.
Prediction: Louisville 42, Duke 16

---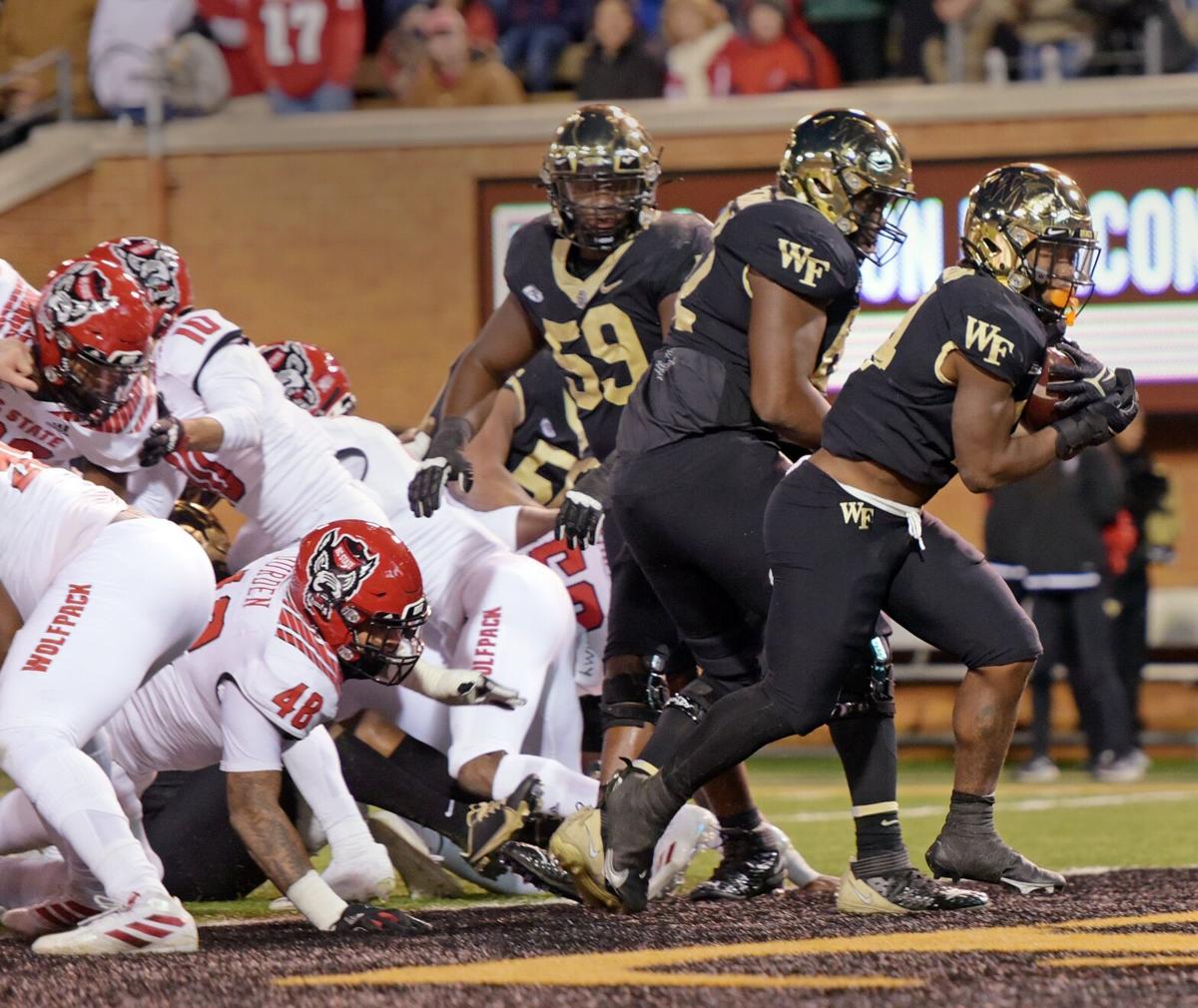 #10 Wake Forest @ Clemson (Saturday Nov. 20th – 12pm)
As a result of Tuesday nights latest CFP rankings, Wake Forest is once again in the Top 10, largely thanks to a home victory over NC State. Can the Deacs make a push for the CFP? No. Too much chaos would have to happen ahead of them in the rankings. But they still could make it to the #7 or #8 range. The beauty of all of this, though, is that Wake still controls it's own destiny in the ACC. They control how far they will go. Wake has had several high profile wins this season, which has gotten them to where they currently are, but they face a team this weekend that has not yet had that 2021 signature win. The Demon Deacons head to Death Valley to play Clemson ton Saturday, and while this is not a Tiger team we have seen over the past decade, traveling to Death Valley still messes with your psyche.
Wake will have a target on their back that the Tigers can all to often relate too. They have been in this very same position many times under the Swinney era. As we all know, Clemson is not in the national title picture this year, but will still go to a decent bowl game. However, they need something to hang their hat on for the 2021 season. Thus far, they haven't found it. Yes, Clemson fell and fell hard for the national rankings early on this season. But as of late they have really hit their stride and been winning games like we all we all thought they would.
Conversely, Wake has won many big games this year, like I mentioned earlier, but they have not won convincingly over better competition. They needed a last second FG to beat Louisville, overtime to beat Syracuse, score 70 to beat Army and edged out a win over a beat and banged up NC State team by just 3. Winning this way will eventually catch up to you…and that happens this weekend in Death Valley.
Clemson's defense has remained pretty consistent this year, never giving up too much to where a game is fully out of reach. It has been their offense that has really struggled, but started to turn things around over the last 3 games. Clemson QB DJ Uiagalelei has realized he just needs to manage the game and not make mistakes. That realization mixed with the stiff Tiger defense are going to make this one hard for Wake. Add 81,000 clad in orange and purple itching for a marquee win, now we have all the makings for an upset.
The Tiger defense and crowd noise will rattle Wake QB Sam Hartman, force him into mistakes and miscues, leading to the Deacons offense getting out of rhythm. Look for Clemson to make the go ahead score late in the 4th quarter and never look back. The chaos is starting everyone, sadly for the Demon Deacon faithful, they will be caught up in the mix. Tigers win by a narrow margin in Death Valley.
Prediction: Clemson 23, Wake Forest 21

---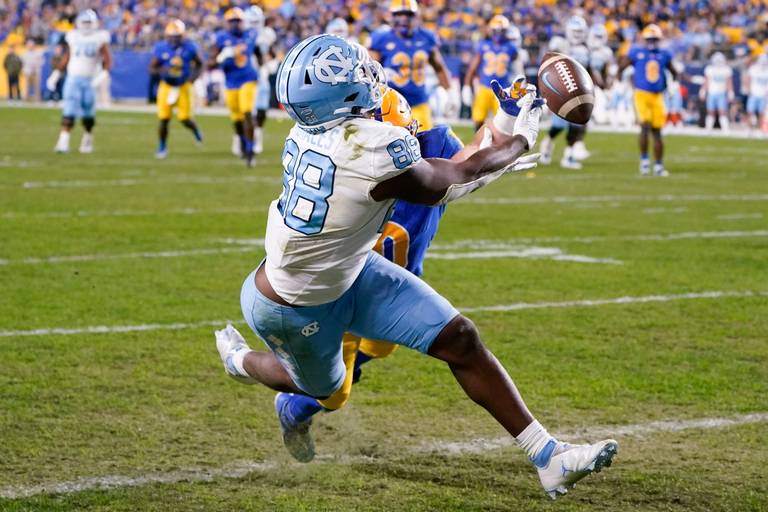 Wofford @ North Carolina (Saturday Nov. 20th – 12pm)
Carolina must quickly forget about what could have been against Pitt and ready ready for their next one against…..Wofford? Wofford at North Carolina….huh?? If this were basketball I would be intrigued, but since this is football, my mind instantly goes to this scene from the movie "Boyz in the Hood"…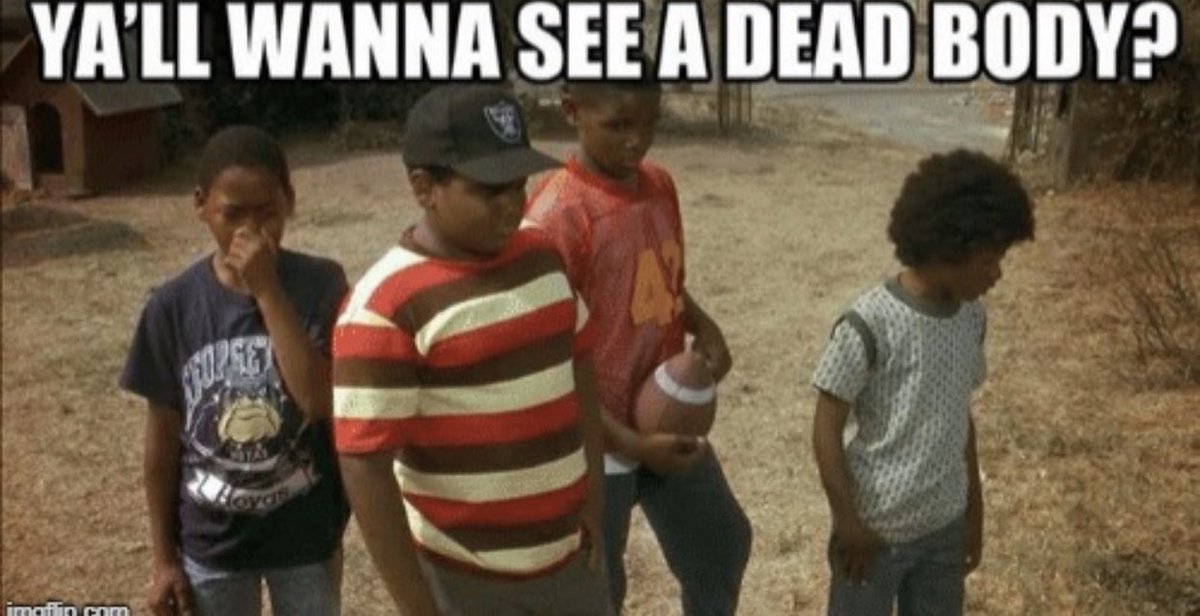 If this game is even remotely close it is a huge problem for the Tar Heels. While the Tar Heels record is not what they had hoped for this season, they still have beat some very good teams and gone down to the wire with other top rated ones, but should have no problem with the Terriers. Wofford has not been blown out by there opponents per say, but have been beaten by much lesser competition than what the Tar Heels have faced this year. It's an easy W for those in Carolina blue this weekend.
Prediction: North Carolina 55, Wofford 10
---
Syracuse @ #20 NC State (Saturday Nov. 20th – 4pm)
The Wolfpack and head coach Dave Doeren were very disappointed at the outcome of the Wake Forest game (see his postgame comments above), but the Pack needs to have a short memory and focus in on Syracuse. I know many of your are thinking, "Why in the world would you have to focus on Syracuse? They are a cake walk'. Well that is totally true in 2021. The Orange come into Carter Finley Stadium at 5-5 and have been in some really close games lately….yeah about that Louisville game last week, ignore that one. But this is not your typical down and out Syracuse team of the past few years. There is really only one man that the Wolfpack need to stop and of course that is RB Sean Tucker. He averages over six yards a carry and is not shy of contact. His running style will certainly put the banged up NC State defense to the test.
Sean Tucker vs the NC State defense will be the battle to watch Saturday afternoon. In the end, the Wolfpack will get the nod. They have been stout against the run all year and even though they are beat up, the defensive unit is fairly deep and had a wide variety of players see playing time this year, largely due to injuries. The Wolfpack will not be able to stop Tucker fully but will be able to slow him down just enough to force the Orange to lean on QB Garrett Shrader and the passing game to get the job done while playing from behind.
NC State gets to eight wins on the year and still has a tiny glimmer of hope in the ACC Atlantic.
Prediction: NC State 30, Syracuse 20
---
Follow me on Twitter at @SJWoolard for more ACC content and Week 13 predictions next  week.
Also, check out the latest episode of the Pypeline ACC Podcast!!