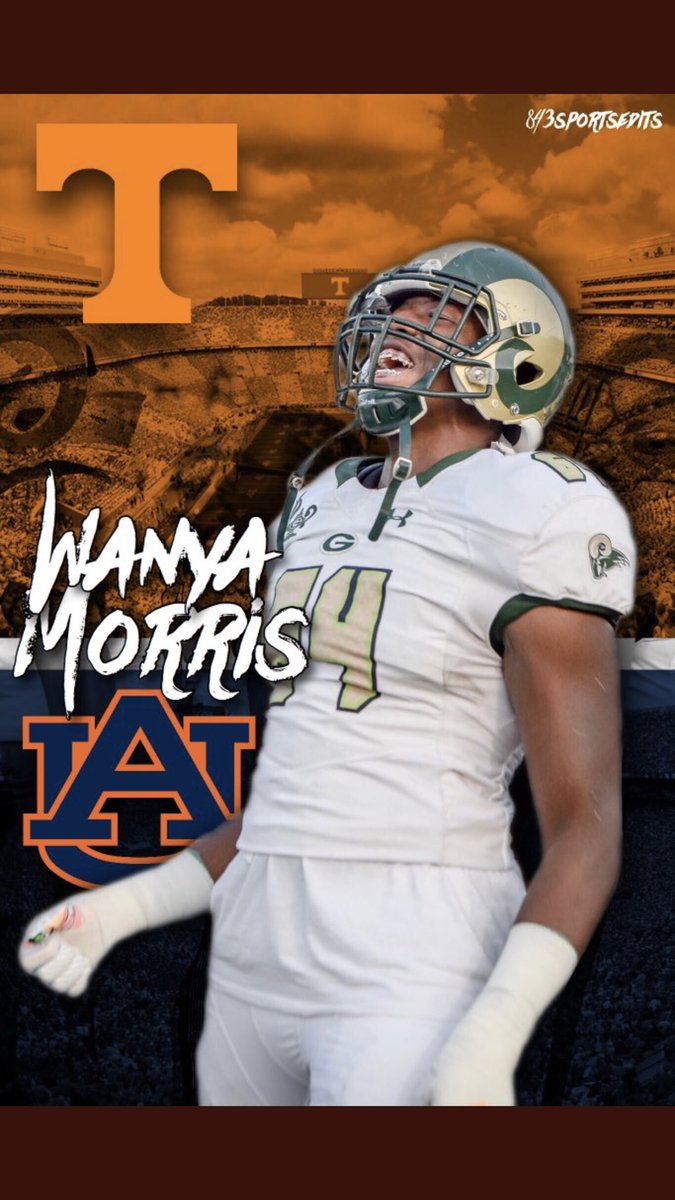 Top 100 player Wanya Morris was once committed to an ACC team, Florida State. However, it seems that the talented offensive tackle will now attend a school in the SEC. Wanya, who shares the same name with the famous singer Wanya Morris from the world renowned R&B group Boyz II Men, is a 4-star OT out of Loganville, GA in the 2019 class, and looks to make a name for himself on the gridiron.
He announced his Final Two schools: the Tennessee Volunteers and the Auburn Tigers. Wanya is listed as a Top 5 player at the offensive tackle position, and has already received an invite to attend the Under Armour All-American game next year.
Final 2 🤞🏾🔥 thanks to @843SportsEdits for the edit #GBO #WarEagle pic.twitter.com/AZW7kxR8Wz

— •K I N G👑 (@wanyamorris64) March 6, 2018
Morris stands at about 6'6″ and 300 pounds and carries his weight very well. He is one of those rare prospects that could seemingly step on campus and compete immediately in the trenches of the SEC. He is so impressive that top analysts such as Keith Niebuhr have moved him up their list just because of this news..
Top-50 recruit @wanyamorris64 was No. 5 on my list of the 10 Most Wanted #Auburn targets earlier today. Gonna have to move him up after today's news. https://t.co/AVPSKxJR5N pic.twitter.com/kX7Fmyzf80

— Keith Niebuhr (@Keith247Sports) March 6, 2018
It speaks volumes when a kid is atop of a recruiting list for schools that consistently reel in top level talent such as Auburn and Tennessee. Morris has said that he is not sure whether or not he will visit both schools again before making his final decision, but it seems likely that he will. Even though he has made it very clear that these schools are his top 2, this will not deter other schools for trying to make up ground in his recruitment. We predict that Morris winds up suiting up for the Auburn Tigers, but a lot can happen between now and Signing Day.