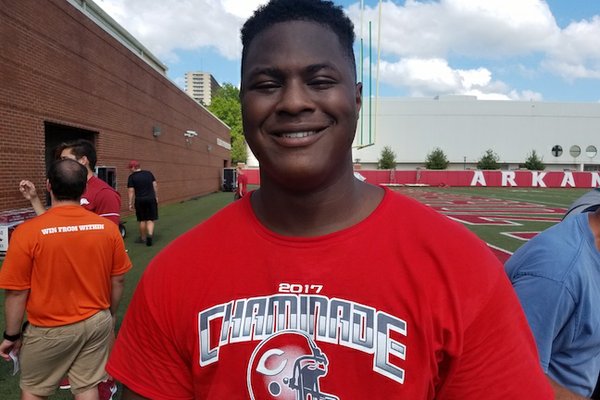 Four star savage/DT Trevor Trout out of Chaminade in St. Louis, MO release his Top 9. USC, UCLA, TCU, Oklahoma, Texas A&M, Missouri, Georgia, Miami, Penn State, and Alabama made the final cut.
Bow. pic.twitter.com/2bSHGiJPrj

— trevor trout ® (@totaltroutmove) June 14, 2017
And Alabama……

— trevor trout ® (@totaltroutmove) June 14, 2017
The top tier list of schools is worthy of the 6'3″ 265-pound mauler in the middle of the defensive line. He's a great run stuffer, but still has the agility and athleticism to get after the quarterback. He would make an impact on defense for any of these schools.
Despite the recent retirement of former head coach Bob Stoops, Oklahoma made the cut. New head coach Lincoln Riley would love to get Trout into the program, as two Sooner coaches have visited him recently. Obviously, Missouri would love to keep him home, and allow the Tigers to use his abilities to help compete with the other defensive-minded SEC schools, namely Alabama, who also made the list. One can never count out Miami, as head coach Mark Richt is an excellent recruiter. In the B1G, Penn State would love nothing more than to add him to their already stellar class.
Fans of his Top 9 schools, check out Trout's highlights below, and familiarize yourself with the man who could be your starting DT for years to come.