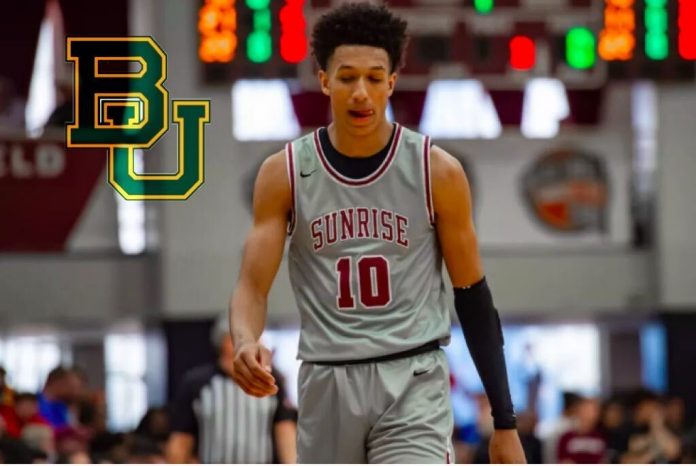 Baylor head coach Scott Drew has been on a recruiting tear recently. Five star Kendall Brown has committed to Baylor. He chose the Bears over Kansas, Arkansas, Ohio State, and others. This is Baylor's third commit this week. Brown is a member of the 2021 class.
From Kansas to Texas
Kendall Brown is a 6'8″ small foward from Wichita, Kansas. He is a very good athlete and a good play maker for his size. Many believed he would stay in state a play for Head Coach Bill Self at Kansas. Minnesota and Ohio State were considered contenders as well. He announced his final ten schools which also included Kansas, Arkansas, Ohio State, Virginia, Arizona, Minnesota, Illinois, Marquette, and Maryland. Hardly any school was receiving buzz in his recruitment after his list cut. However, days before his commitment, all signs started pointing to Baylor. He made it official and committed to the Bears.
Kendall Brown will not be alone in Baylor's recruiting class. He joins 5-star Langston Love and 4-star Jeremy Sochan. The Bears now have the number one recruiting class in America. With as hot as Scott Drew is on the recruiting trail, don't be surprised if Baylor adds another player to this class. Without a doubt, the Bears will be one of the best teams in the country this season.