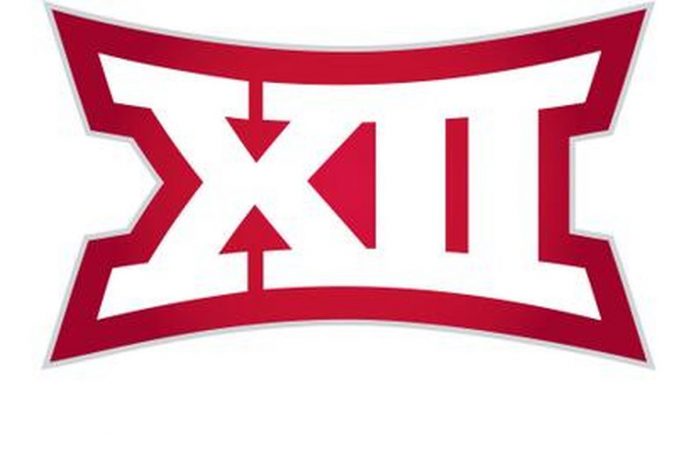 Three weeks of college football are in the books (four if you count Week 0). Time to unveil my Big 12 Power Rankings through the first few weeks of action. I'll talk about overall record, Week 3 results, and an outlook as to what will happen in Week 4 and beyond for each team.
1. Oklahoma (3-0) W at UCLA 48-14
Oklahoma has steamrolled through the first three weeks of the season with wins over Houston, South Dakota, and UCLA. All three wins have come by a margin of at least 18 points. Jalen Hurts has been better than expected in Lincoln Riley's air raid system, which has evolved into some read option style approaches. Oklahoma has a BYE this upcoming week before taking on Texas Tech in Week 5. Look for Oklahoma to win that game too without any problems and continue steamrolling ahead.
2. Texas (2-1) W at Rice 48-13
Even with the one loss, Texas remains as the clear cut number 2 on my list. Texas' lone loss came to a very good LSU team at home, losing by 7 in a shootout, 45-38. In Week 1, Texas had no problem with Louisiana Tech and also had no problems at Rice in Week 3. Sam Ehlinger has put together quite a campaign so far this season throwing for 956 yards and 11 TDs through only three games. Texas hosts Oklahoma State to open up Big 12 action this week. Expect them to win a close game at home to begin 1-0 in conference play.
3. Baylor (2-0) BYE
A little bit of a surprise right here to some, but Baylor has looked on par with everything I thought they would be up to this point in the season. Although they have not been tested yet by beating up on SF Austin and UTSA, they have blown them out. And QB Charlie Brewer has looked really good doing it. Baylor plays at Rice this upcoming week which should be an easy win. Fully expect this team to remain at least in the Top 5 of the Big 12 throughout the season.
4. Kansas State (3-0) W at Mississippi State 31-24
Another bit of a surprise at this point in the season. I did not expect Kansas State to look this good entering the season, and they have proved me wrong so far. With blowout wins over Nicholls and Bowling Green and a close win on the road at Mississippi State, this team has opened some eyes. Kansas State has a BYE this upcoming week, but visits Oklahoma State in Week 5, which should be a great game. I would have more faith in Kansas State winning that game if it were in Manhattan. However, I am going to go with Oklahoma State at home in that one.
5. Oklahoma State (3-0) W at Tulsa 40-21
Oklahoma State has looked good at times, but also looked not so good at times through three weeks of action. Although 3-0, the competition has not really been there. However, they remain at number 5 on my list because they have not lost yet. Oklahoma State visits Texas this upcoming week. Expect them to lose in Austin to a good Texas team.
6. TCU (2-0) W at Purdue 34-13
TCU is a team I was not high on entering the season. Yet, they have jumped out to a 2-0 campaign. I have them at number 6 because they did beat Purdue on the road and looked solid doing it. TCU hosts SMU this week in a game they are favored by 9 points at home. Do not be surprised if SMU pulls the upset in this one. The Horned Frogs will struggle once they enter Big 12 play.
7. West Virginia (2-1) W vs NC State 44-27
WVU is a team I thought would surprise people entering the season. I was not calling for them to win the Big 12, but winning 8 or 9 games was possible for this team. The first two weeks, WVU did not look impressive. However, in Week 3 they looked like the team I thought they were capable of being. They might've found that formula that works best for them, and if they can keep it rolling, they can be dangerous in the Big 12. WVU opens up Big 12 action this week traveling to a confident Kansas team coming off a blowout win at Boston College. WVU needs to be careful in this game. But as long as they can stop Kansas' ground attack, they should get the win and start 1-0 in conference play.
8. Iowa State (1-1) L vs Iowa 18-17
Iowa State has been quite disappointing so far this year. FCS Northern Iowa takes them into 3OT to begin the season. Then they lose at home to an Iowa team they should've beaten. Iowa State has some climbing to do if they want to compete in the Big 12 again this year. The Cyclones host UL Monroe this upcoming week in a game they should win easily. Expect them to win, but also expect UL Monroe to cover the 18.5 point spread.
9. Texas Tech (2-1) L at Arizona 28-14
I wanted to put Kansas here so badly, but just couldn't, as of right now. Texas Tech looked solid through the first two weeks of the season blowing Montana State and UTEP out. But they really looked bad in Week 3 at a struggling Arizona team. Alan Bowman is a great QB, but I'm not sure if the talent is around him for them to be a serious threat in the Big 12 this season. Texas Tech has a BYE this upcoming week before visiting Oklahoma in Week 5. That game could get ugly in a hurry. However, you never know with these two teams who have historically had some close games in recent years.
10. Kansas (2-1) W at Boston College 48-24
Yes, Kansas is still in last place in the Big 12 even after a blowout win at Boston College. Although that game was big surprise, Kansas needs to prove itself a little more before I'm willing to move them up in the Big 12 Power Rankings. Les Miles has gotten this squad believing they can win games. Kansas hosts West Virginia to open up Big 12 play this upcoming week. Will the Jayhawk magic continue in Week 4? I don't think so. Kansas needs to continue their ground attack they have found if they want to beat West Virginia or anybody in the Big 12 at that matter. Expect Kansas to lose to a surging WVU team, but also expect them to put up a fight.