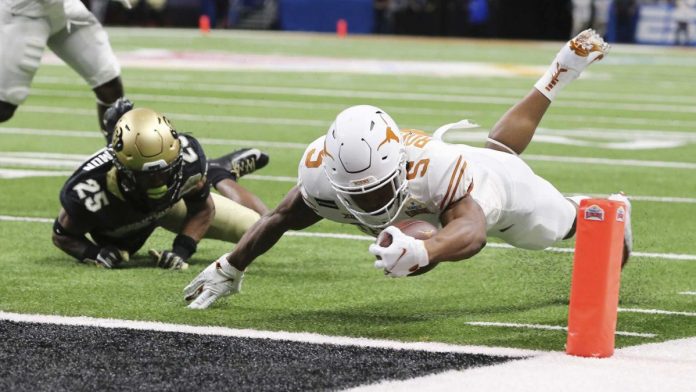 It's time for Week 2, and a full slate of college football! That can only mean one thing – it's time for predictions. Lots of good football and interesting match-ups. Be sure to check out the ATS picks at the end.
---
Top 25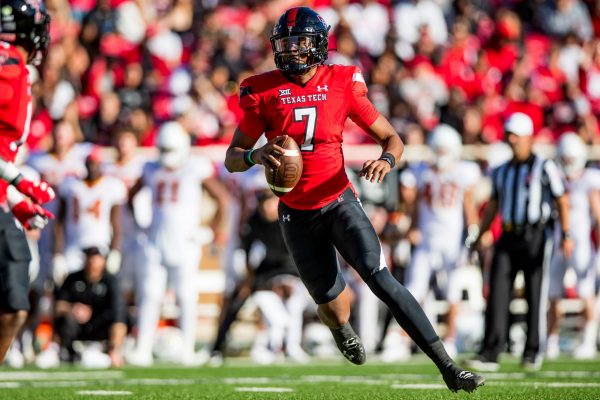 Texas Tech 42  (25) Houston 38
This game is about as even as you can get, and it reminds me of last week when Houston played UTSA. Now, last week I picked UH and this week I'm picking TTU, but I expect it to be close and competitive until the end. Texas Tech QB Tyler Shough is OUT, but backup Donovan Smith is one of the top backups in CFB. Last week, he threw for 221 yards and 4 TDs. Houston QB Clayton Tune and WR Nathaniel Dell won't be stopped, but the Red Raiders will need to slow them down, if they want to win this game.
(24) Tennessee 38 (17) Pittsburgh 28
This game was amazing last season, and I expect it to be another great one this weekend. Pitt has the better defense, but I was surprised at how well West Virginia ran the ball and moved it on them. If Pitt had trouble with JT Daniels and Donaldson, then they'll have trouble with Vols QB Hendon Hooker and RB Jabari Small. Pitt QB Kedon Slovis had a good game statistically last week, but I'm not overly confident in him like I am Hendon Hooker. If Pitt wants to win this game, they need to establish the run and have Slovis make big plays down the field.
(22) Ole Miss 41 Central Arkansas 14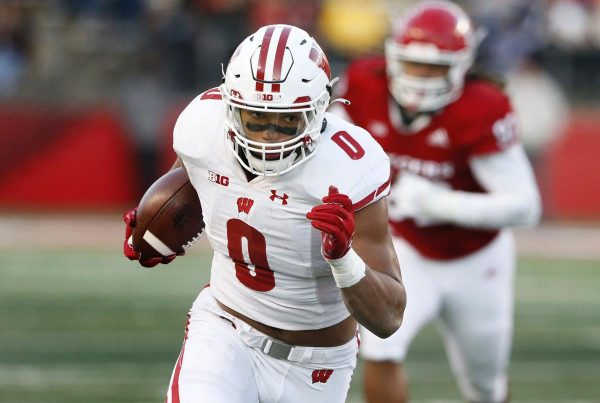 (19) Wisconsin 28 Washington State 13
Wisconsin is going to ground and pound with RB Braelon Allen and play sound and fundamental defense. Washington State will keep this game closer than Vegas thinks. If the Cougs want any chance to win, they'll need QB Cameron Ward to play spectacular.
(18) NC State 56 Charleston Southern 7
(16) Arkansas 28 South Carolina 24
A lot of people are sleeping on the Gamecocks here. Arkansas got an excellent win last week vs Cincinnati, and the Razorbacks are a better team. However, South Carolina has the talent to stay in this one and possibly get the upset.
(15) Miami 42 Southern Miss 10
Under Manny Diaz I'd be scared to predict the Canes to blowout an opponent like this, but I feel confident in this prediction under Mario Cristobal. I'm also intrigued to see how RB Frank Gore Jr does vs Miami, his father's alma mater.
(14) Michigan State 48 Akron 14
The Spartans will roll vs the zips, the talent gap is substantial. Look for Michigan State to establish the run and for the RBs to have a big game.
(13) Utah 38 Southern Utah 10
(12) Florida 28 (20) Kentucky 20
Before the season, I had Kentucky winning this game. After watching the Gators and Anthony Richardson vs Utah, I changed my mind and picked Florida. With Kentucky RB Chris Rodriguez also potentiality out, the Gators win a close one in the Swamp.


(11) Oklahoma State 37 Arizona State 28
QB Spencer Sanders was amazing last week and led Oklahoma State to a win. A lot was made of the defense, but CMU scored 22 points in garbage time. The Cowboys' defense plays much better and they win a close one vs the Sun Devils.
(10) USC 35 Stanford 31
I was so close to picking Stanford outright here. They have a solid team with Tanner McKee at QB, E.J. Smith, the son of Emmitt, at RB and Benjamin Yurosek at TE. USC has a lot of new weapons and firepower, and I trust Caleb Williams at QB to find a way to get the Trojans the W.
(21) BYU 27 (9) Baylor 20
This is honestly going to be one of the best games to watch this weekend. Expect a close back and forth game. Baylor has a lot of potential at QB with Blake Shapen and one of the best Defensive Lines in CFB. BYU returns QB Jaren Hall, RB Christopher Brooks, WR Puka Nacua, TE Isaac Rex, and an excellent linebacker corps. This game will be physical, but I like the Cougars to get the win in Provo.
(8) Notre Dame 38 Marshall 14
Marshall is a well coached team and I'm a big fan of Coach Huff. The Herd will play tough, disciplined football, but it won't be enough to win vs the Irish. Notre Dame impressed me last week even in defeat. The Irish played good defense and should continue to do so vs Marshall. QB Tyler Buchner will also show his potential in this game and the Irish win comfortably.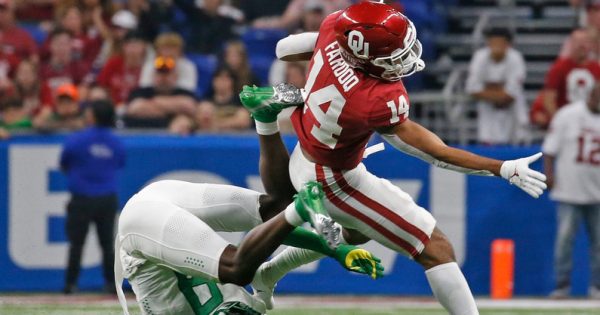 (7) Oklahoma 49 Kent State 21
Kent State has a ridiculous non conference schedule. Last week, they played Washington. This week they play Oklahoma, and in two weeks they play Georgia. The Golden Flashes have a solid team and good offense that will compete in the MAC, but they're outmatched vs the Sooners. Oklahoma has an elite QB in Dillon Gabriel, top notch Wide Receivers and a Defense that will be improved under Brent Venables.
(6) Texas A&M 38 Appalachian State 17
Appalachian State played a hell of a game last week and came up short vs UNC. Unfortunately for the Mountaineers, the Aggies defense isn't DII caliber like the Tar Heels. Texas A&M establishes the run, eats up the clock, and makes big plays on Defense to get the win.
(5) Clemson 49 Furman 7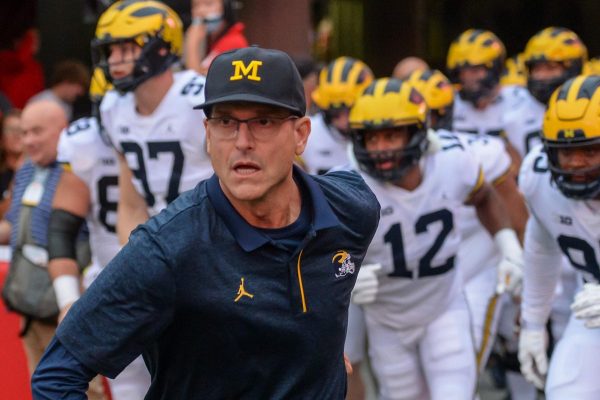 (4) Michigan 59 Hawaii 7
This is simple. Michigan has an excellent team, and Hawaii is HORRIBLE. End of story!
(3) Ohio State 56 Arkansas State 7
The Buckeyes' defense looks much improved already under DC Jim Knowles. The offense will get things going and this game ends in a blowout.
(2) Georgia 63 Samford 7
(1) Alabama 42 Texas 24
I'm going to go out on a limb and say the Longhorns cover the 21 point spread in this one. I know a lot of people will have the Crimson Tide in a blowout, and that could happen. However, I like the Longhorns to look respectable in this one. If Texas can establish the run with RB Bijan Robinson and QB Quinn Ewers can make some timely throws, the Longhorns hang around. Alabama will be hard to slow down on offense with Bryce Young at QB. I'm expecting a big game out of RB Jahmyr Gibbs in this one, and Jermaine Burton looks like he could be the next big time Crimson Tide wide receiver.
---
Best Unranked Games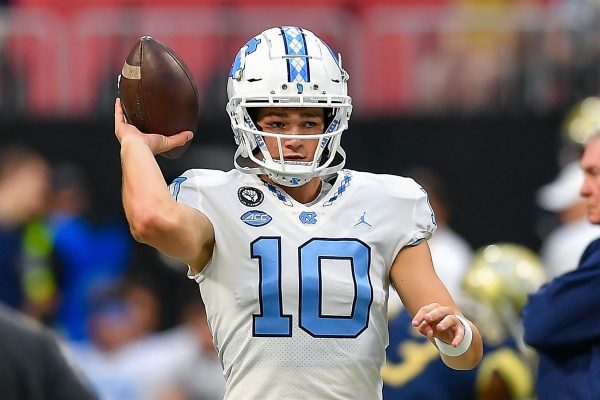 UCF 38 Louisville 35
Northwestern 27 Duke 24
Kansas State 31 Missouri 28
UNC 42 Georgia State 37
UTSA 31 Army 28
Air Force 31 Colorado 17
Iowa State 17 Iowa 13
Illinois 35 UVA 28
UAB 27 Liberty 24
Mississippi State 35 Arizona 28
Fresno State 31 Oregon State 28
---
Remaining Games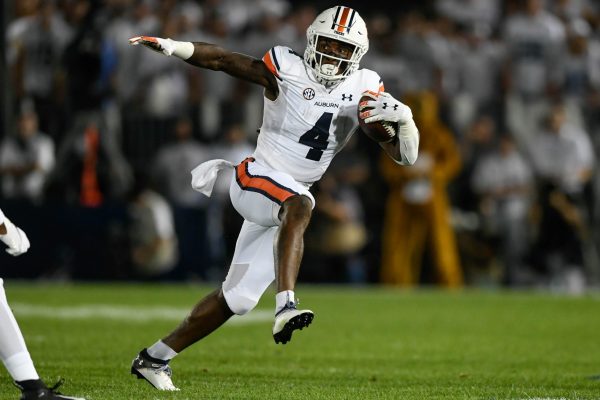 Boise State 30 New Mexico 17
Virginia Tech 28 Boston College 24
Penn State 41 Ohio 14
Western Michigan 35 Ball State 24
Memphis 34 Navy 17
Maryland 52 Charlotte 21
Colorado State 34 Middle Tennessee 27
West Virginia 38 Kansas 31
ECU 31 ODU 24
Auburn 34 San Jose State 17
Louisiana 34 EMU 26
Texas State 38 FIU 24
NIU 31 Tulsa 26
Syracuse 38 UConn 10
Nebraska 42 Georgia Southern 24
UTEP 27 New Mexico State 14
Toledo 38 UMass 10
---
Week 2 Picks
BYU -3
Stanford +10
San Jose State +24
Arizona State +11.5
NIU +6.5
Kent State +34
Liberty +6.5
MTSU +12
Texas Tech -3
Texas A&M -17
South Alabama +6.5
Virginia Tech -3
Miami -24