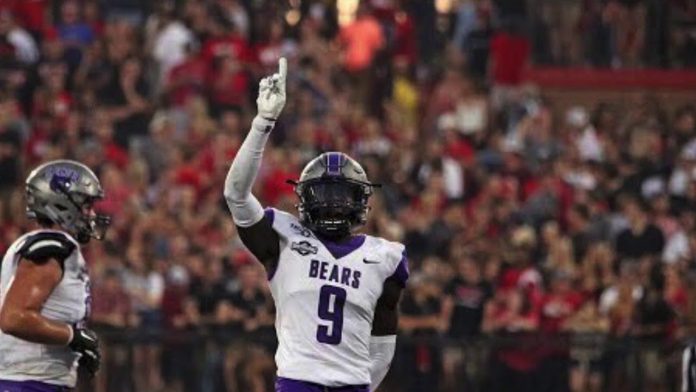 FOOTBALL is finally here! While you might not be familiar with these two teams, you should still be excited that were actually getting football this fall.
Austin Peay & Central Arkansas are both Top 25 FCS teams and this is an elite match-up. Last season UCA defeated Austin Peay 24-16 behind a 3-touchdown performance by QB Breylin Smith. In July, APSU head coach Mark Hudspeth stepped down, so that's another factor to keep in mind.
No. of Returning Starters
Central Arkansas 18
Austin Peay 14
Key Players
Central Arkansas
QB Breylin Smith
• 4,791 Passing yards, 39 TDs, 3 rushing TDs. Read more about Smith in our Top FCS QBs.
WR Lujuan Winningham
• 50 rec, 814 yards, 8 TDs in 2019
WR Tyler Hudson
• 2019 Conference Freshman of the Year, 55 rec, 975 yards, 12 touchdowns
RB Carlos Blackman
• 698 rushing yards, 377 receiving yards 12 TDs in 2019
DB Robert Rochell
• Led the Bears with 4 ints in 2019, and added 4 PBUs, and 1 forced fumble. Rochell has a chance to be a quality NFL player.
Austin Peay
QB Jeremiah Oatsvall
• 3,016 passing yards, 30 TDs, 997 rushing yards, 12 TDs in career.
WR DeAngelo Wilson
• 118 rec, 2,053 yards, 22 TDs in career
DT Josephus Smith
• 51 tackles, 19.5 tackles for loss, 7.5 sacks in career
DB Kordell Jackson
• 121 tackles, 16 tackles for loss, 5 sacks, 10 INTs, 25 pass breakups, 3 forced fumbles, 2 fumble recoveries, and 3 return TDs in career
Spread: UCA -4.5 O/U 42.5
This is a GREAT match-up, but that makes it TOUGH to predict.
Prediction
Central Arkansas 24 Austin Peay 21