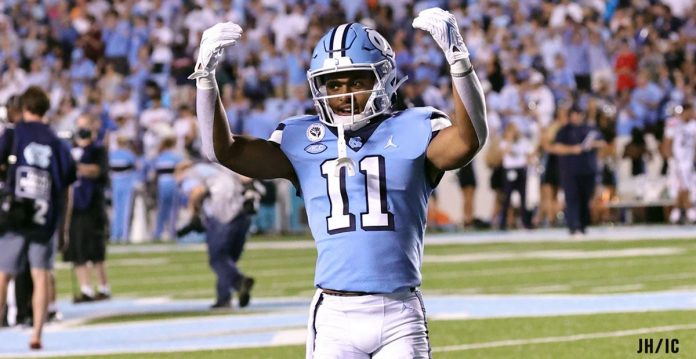 With another week in the books, let's look back at who stood out the most in this past slate of games.
QB Brennan Armstrong, Virginia
I almost feel like a broken record at this point, but he deserves it. Despite his team coming up short, Armstrong had 554 passing yards including six completions of 20+ air yards.
RB Ty Chandler, North Carolina
A running back fighting off defenders and exploding through holes?! That's right, we saw flashes of the Carter/Williams duo in Chandler's 198 yard day.
WR Josh Downs, North Carolina
This guy is a special talent that cannot be stopped. Reminded me of a young Odell Beckham Jr. Put up 200 yards and he will undoubtedly end up on this list every time.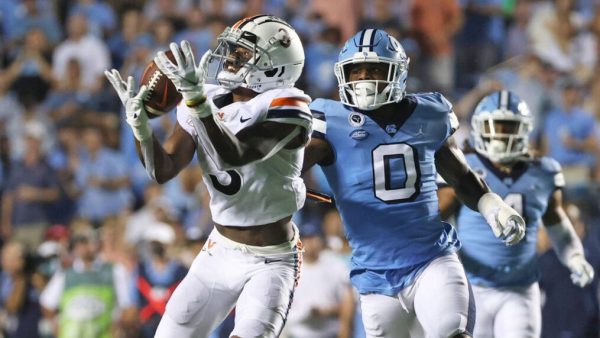 WR Dontayvion Wicks, Virginia
I promise you a player that was not from the UNC vs UVA game will be coming. Wicks has emerged as Armstrong's favorite target and an elite route runner. 183 yards on seven catches and a touchdown.
WR A.T. Perry, Wake Forest
With the main man Quarii getting all the attention, Perry thrives on mismatches. 155 yards on seven catches and a touchdown.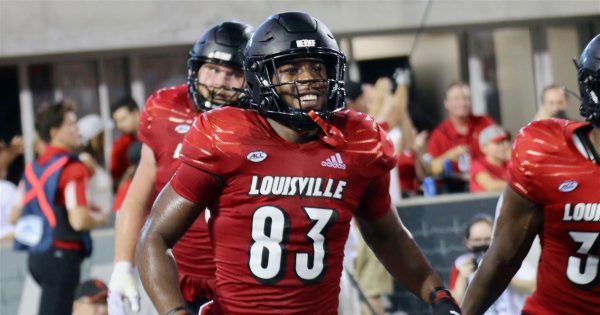 TE Marshon Ford, Louisville
It looks like the transition from the h-back/fullback hybrid to a pure tight end is officially complete. Ford was Cunningham's go-to target against UCF, picking up 100 yards and a touchdown.
LT Ikem Ekwonu, NC State
Unfortunately, Ikky allowed his first pressure all season. Still a dominant showing. He's had one of the best starts of the season for an offensive lineman in the country.
LG Ed Montilus, North Carolina 
A main reason for the huge holes Ty Chandler had to run through.
C Jack Wohlabaugh, Duke
102 snaps and Wohlabaugh still remained strong in the trenches. No pressures allowed.
RG Christian Mahogany, Boston College
This is not the first time Mahogany has appeared on this list and will probably not be the last. Remember the name; he's the youngest one on this dominant O-Line.
RT D.J. Scaife Jr, Miami
Miami threw the ball a ton but King was protected from the right side all night.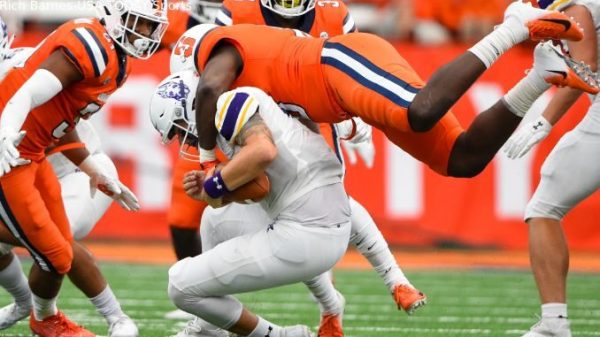 ED Cody Roscoe, Syracuse
Doesn't matter who you play. When you pick up three sacks in a day, you end up on this list.
IDL Bryan Bresee, Clemson
Bresee is doing all he could to carry the team on his back at this point.
ED Kaimon Rucker, North Carolina
Two sacks, two hurries, a forced fumble, and three run stops.
LB LaVonta Bentley, Clemson
Bently was all over the place, making key tackles and forcing quick throws from Jordan Yates.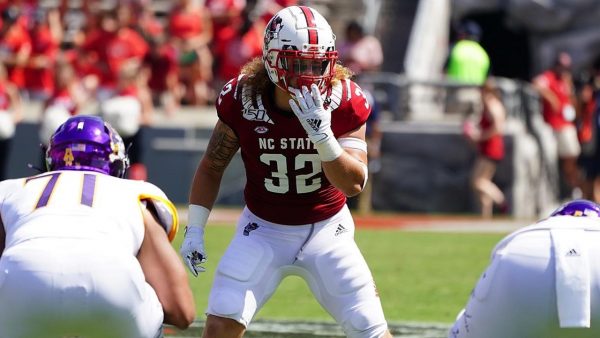 LB Drake Thomas, NC State
Somebody has to step up in the absence of Payton Wilson? Drake has you covered.
LB Charlie Thomas, Georgia Tech
Thomas has been proving he could drop into coverage and be a sure tackler in run support.
CB Leonard Johnson, Duke
You'd think they would've learned to stop throwing at him. Johnson was targeted 8 times and it amounted to one 11-yard reception and an interception.
CB Adrian Cole, Syracuse
Textbook coverage all day with 2 pass breakups and little separation allowed.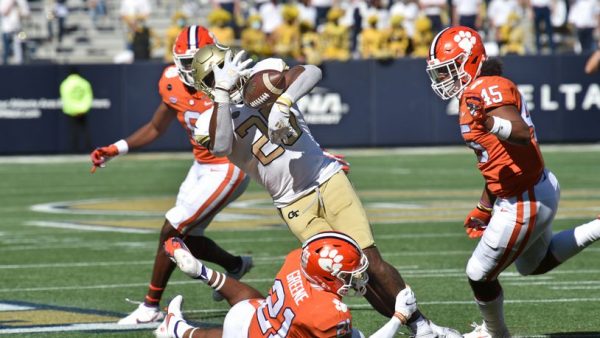 SCB Malcolm Greene, Clemson
Earning targets for a receiver is a skill. Greene did the opposite but completely shutting down his assignments in the slot.
S Lummie Young IV, Duke
A sack and a pick six is not a bad way to make a name for yourself.
S Eric Coley, Syracuse
Don't sleep on Coley either. Syracuse has done well with defensive backs and Coley is a big part of this year's group.