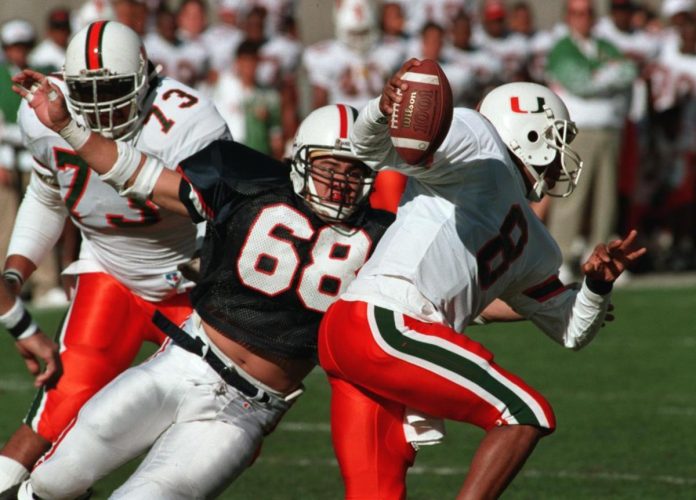 There are 68 days until college football returns. We keep the countdown going by remembering one of the best Arizona Wildcats ever: #68 LB Tedy Bruschi.
Tedy played for the University of Arizona from 1991 to 1995. There he was a 3x First Team All Pac-10. There he became an consensus All-American twice. In 1995, he won the Pac-10 Player of the Year for Defensive Linemen. During his Wildcat days he tied the D1 career record for sacks (52). He also racked up 187 tackles, including 74 TFL. His outstanding defense helped lead Arizona to a shutout Fiesta Bowl victory over Miami in 1994.
In 1996, the New England Patriots drafted Tedy in the 3rd round. In 2013, Bruschi was selected to the College Football Hall of Fame.