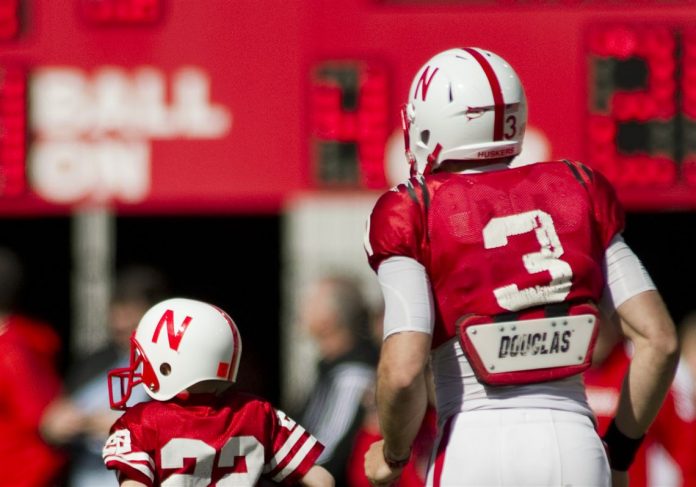 There are 69 days until college football returns. During our countdown, we've looked back at memorable numbers, famous plays, Heisman winners, National Champions, and more. But today we remember and honor play that never even counted. Yet, it will probably be the most poignant memory on the countdown.
In 2012, 7-year old diehard Nebraska fan Jack Hoffman struck up a friendship with then Husker RB Rex Burkhead. Jack was recovering from brain surgery from pediatric cancer. Burkhead befriended him and his family. Just as sports often do, a bond developed not only between Jack and Rex, but also between Jack and the rest of the team. So come the Nebraska 2013 spring game, the big guy was ready to make his Husker debut:
Jack took the Taylor Martinez handoff 69 yards to the house. The team lifted him up in victory celebration. He would go on to meet President Barack Obama, as well as win the ESPY for Best Moment that year.
Sports, and specifically college football, have the power to bring fans together. The Husker family came together that day and this moment will be frozen in time forever.
PS – If you'd like to donate to research for pediatric brain cancer, Jack's parents formed a foundation named the Team Jack Foundation. You can visit the website here to donate.