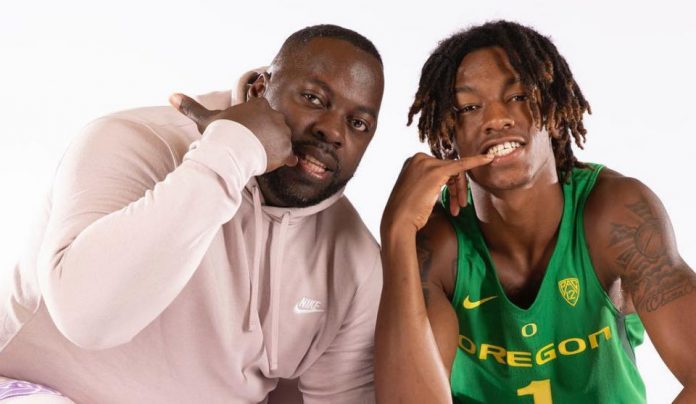 One of the best Power Forwards in the 2019 recruiting class, 4-star CJ Walker, has announced his Final 3 schools. The list consists of schools from all over the nation: Oregon, Miami, and LSU. Walker is ranked as the #6 PF in the nation and the #28 player overall. The 4-star prospect is listed at 6'8″ and 200 pounds, but moves and has the agility as if he were a guard. It seems that Walker would be able to contribute immediately, if he were to choose any 3 of these teams.
And then there was 3 pic.twitter.com/g07PLz8FU0

— Cj Walker (@Cjwalker_14) October 3, 2018
The high-flying Oak Ridge senior has continued to improve his 3-point shot, perimeter shots, and overall offense prowess. However, it seems that Walker's defense is what sets him apart from all of the other players at his position. His length and lateral quickness allows for him to defend almost all 5 positions. Walker also possesses a high motor and displays incredible rebounding ability. CJ has all the pieces, and once he puts them all together, he is going to be absolutely dangerous.
Mike's Take
Currently, I have CJ Walker listed as a 1st round NBA pick, once he decides to head to the league. Ideally, the talented PF would stay in college for 2-3 years to improve his game, and I believe doing so would secure him a pick in the 1st round. His best ball continues to be ahead of him as he keeps elevating his game.
Walker's finalists consist of Oregon, Miami, and LSU, but I believe there might be a clear cut leader. Dana Altman and the Oregon Ducks have been on an absolute tear on the recruiting trail recently. The 2018 Duck recruiting class was historically one of their best recruiting classes that they ever had. It was ranked as #3 in the nation. It seems that Oregon might continue their streak of luck with Walker. After Walker officially visited Eugene on Sept 21 he was quoted as saying, "The trip was unbelievable – first – class trip. The facilities are second to none." This all may be smoke and mirrors, but those seem to be pretty strong words. As of right now Walker plans on making a November decision, so we will find out soon enough.