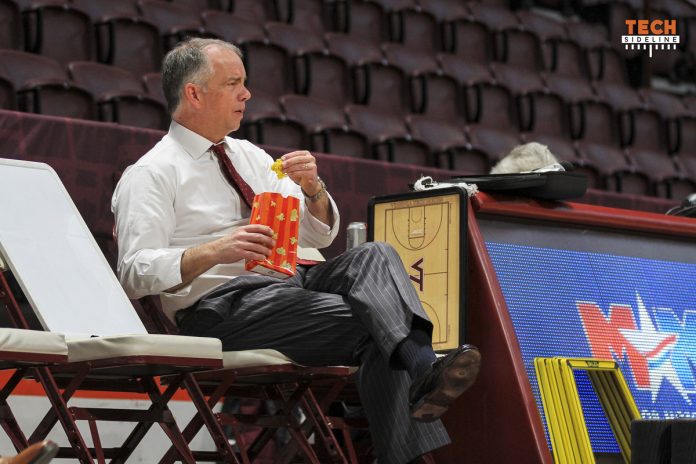 Following the conclusion of the ACC men's basketball season, the postseason hype is at an all-time high. However, it has taken many star performances to help teams get where they are at this point.
Today, we put bracketology to the side and recognize the individual efforts that have brought programs to their success. Before going into the ACC, let's take a look at the top players from the college basketball scope as a whole.
NCAA All-American Team
Jared Butler, Baylor
Ayo Dosunmu, Illinois
Corey Kispert, Gonzaga
Luka Garza, Iowa
Evan Mobley, USC
The first four seem like the household names that have been thrown around the college basketball media all year.
Luka Garza is probably the player of the year because he was an unstoppable offensive force who carried the Hawkeyes to several key Big Ten wins. Garza finished the year with 24 points, 8.4 rebounds and the runaway leader in Torvik's PPRG and Box Plus/Minus.
Mobley may be a surprising pick considering he did not even lead the Pac-12 in scoring. But along with his 16 points per game, the 7-foot freshman center was perhaps the most dominant defensive player in the country. He led all power conference players in defensive win shares and it was not particularly close. After Mobley's 2.3, the next best was Alabama's Herb Jones with 1.8.
ACC Player of the Year
Moses Wright, Georgia Tech
Moses is the Wright choice! https://t.co/mtKwyEoZFj

— Georgia Tech Basketball (@GTMBB) March 6, 2021
If the official selection committee makes the same choice, this will be Georgia Tech's first POY since Dennis Scott in 1990.
This was as close as I could ever remember it being. When it comes to pure offensive production, it has to go to Matthew Hurt or Sam Hauser. When it comes to pure defensive production, his own teammate, Jose Alvarado may be the choice. But from an overall standpoint, Wright has the edge.
Wright led the conference in win shares. He was neck in neck near the top PPRG, an overall offensive stat. But among the top offensive contestants, the senior from Georgia Tech played the best defensively.
Hauser was actually my next choice for ACC player of the year. He was certainly the most consistent scorer but the reason I give him the edge over Justin Champagnie and Matthew Hurt is that his defensive numbers were surprisingly great. Wright was just slightly better.
ACC All-American Teams
| | | |
| --- | --- | --- |
| First Team | Second Team | Third Team |
| Carlik Jones , Louisville | MJ Walker, Florida State | Prentiss Hubb, Notre Dame |
| Jose Alvarado, Georgia Tech | Isaiah Wong, Miami | Raiquan Gray, Florida State |
| Sam Hauser, Virginia | Matthew Hurt, Duke | Trey Murphy, Virginia |
| Justin Champanie, Pitt | Keve Aluma, Virginia Tech | Nate Laszewski, Notre Dame |
| Moses Wright, Georgia Tech | Jay Huff, Virginia | Aamir Simms, Clemson |
I tried to generally balance the teams with two guards and three forwards/centers. Obviously, picking front court players was much easier, which is the reason why Hurt did not even make the first team.
Additionally, although Keve Aluma was a second-team member, he should be recognized as well. Aluma was one of the most complete players in the conference, finishing with 16 points and 8.0 rebounds. He was sixth in the conference in defensive win shares and eighth in PPRG.
Finally, Isaiah Wong should be rewarded, despite playing for one of the bottom teams in the conference. Call him a volume scorer but he was practically everything Miami had night in and night out. Wong was actually fourth in the conference with 17 points per game.
Freshman All-ACC Team
Scottie Barnes, Florida State
Kadary Richmond, Syracuse
D.J. Steward, Duke
Jae'Lyn Withers, Louisville
Day'Ron Sharpe, North Carolina
Kadary Richmond may not be the most glaring name on this list but he is certainly deserving. Richmond did not have the same scoring production as the rest but did everything else at a high level. He assisted on over 25% of offensive possessions and has the upside as a defender to be All-ACC in a few years.
Defensive All-ACC Team
Jose Alvarado, Georgia Tech
Leaky Black, North Carolina
Aamir Simms, Clemson
Jay Huff, Virginia
Manny Bates, NC State
The others have been mentioned but let's throw some love to Leaky Black and Manny Bates. Black is just your typical 6'8" wing guard that can lockdown anybody on the court. Bates was the most consistent shot blocker in the conference by far, swatting 12.1% of 2-point field goal attempts while he was on the floor.
ACC Coach of the Year
Mike Young, Virginia Tech
There are a few ways to look at this award. Leonard Hamilton and Tony Bennett were the coaches of the best teams. Josh Pastner made the most in-season adjustments to bring his team to the tournament.
However, nobody expected Virginia Tech to be one of the top teams in the conference. Young rebuilt and developed a roster that elevated its way back to success in the span of two years.
Mid-Major All-American Team
Max Abmas, Oral Roberts
DeVante' Jones, Coastal Carolina
Taevion Kinsley, Marshall
Terry Taylor, Austin Peay
Gage Prim, Missouri State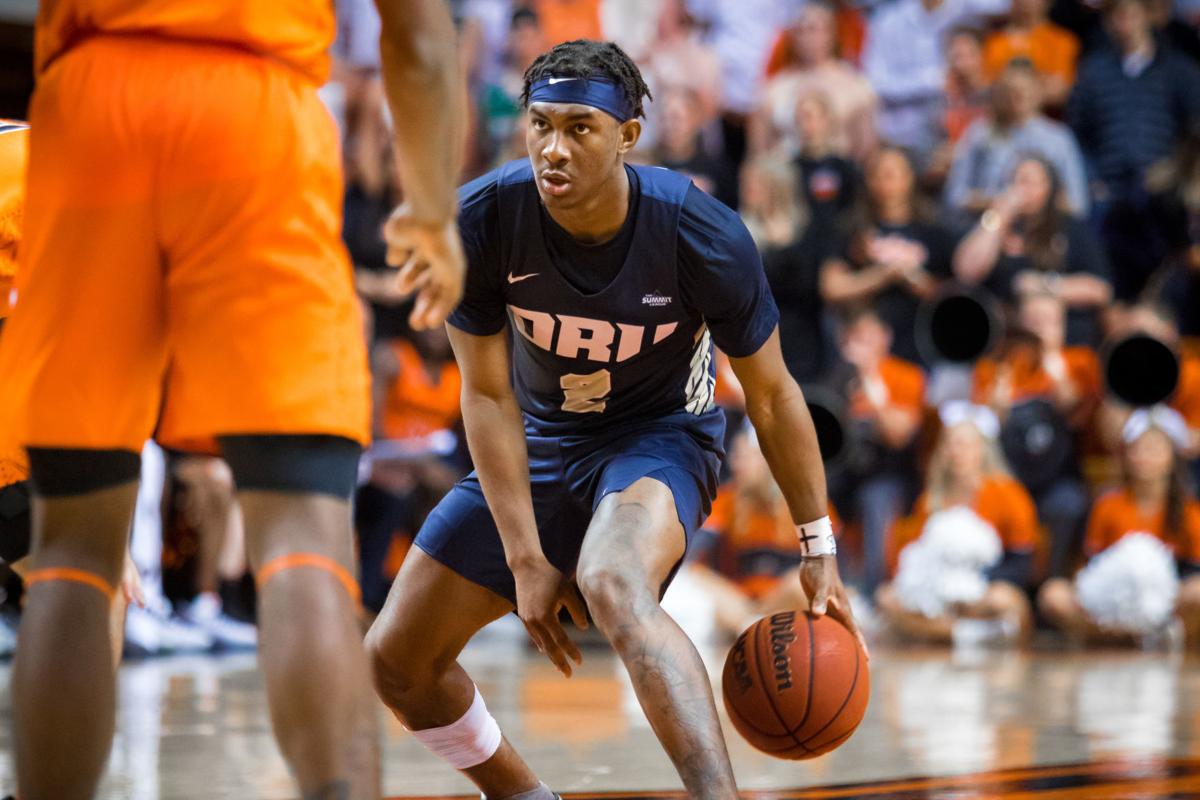 Let's end this with some love for the mid-majors — why not? No, Gonzaga does not count. Cory Kispert already got his representation on the All-American team.
With that being said, the mid-major player of the year is Max Abmas, a 25 point per game scorer, and a 46% shooter from behind the arc. In terms of PPRG, he dominated his competition similarly to how Luka Garza dominated his. Abmas was also one of the top defenders in the Summit League, in terms of defensive win shares. If Oral Roberts makes its way into the NCAA Tournament, Abmas will be a load to handle.