Is it March yet? Unlike last year, the pandemic will not prevent the Big 12 Conference, or any conference, from having a conference tournament. Have there been postponements? Yes. To say this has been a wild and unpredictable year is saying it lightly. But now it's time to tip off the Big 12 Conference Tournament.
The First Round includes games with the 7-10 seeds. TCU (8) takes on Kansas State (9) followed by Oklahoma (7) and Iowa State (10). Seven of the ten teams in the Big 12 are currently ranked in the AP Top 25 rankings, while five are ranked in the Top 12. That means that 42% of the conference is ranked in the Top 12. No other conference can claim this type of top to bottom dominance. The Big Ten is in 2nd at four teams being ranked in the Top 12 (29% of the conference). The Opening Round consists of 3/4 teams who are not ranked in the AP Top 25, with the only exception being Oklahoma (25th). Follow along for the next few days to stay up to date on coverage/predictions for the entire Big 12 Tournament. Let's dive in!
Wednesday (March 10, Opening Round):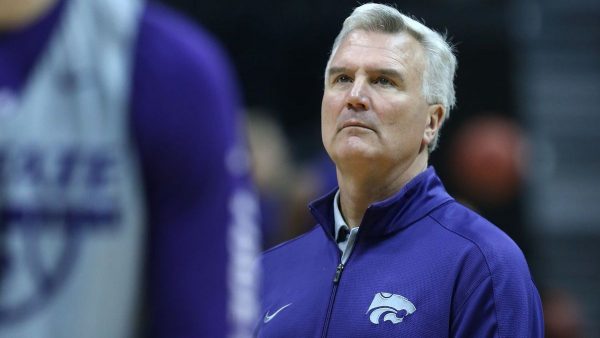 No. 8 TCU vs No. 9 Kansas State
6:30PM ET on ESPN
Line: TCU -4
Both the Horned Frogs and Wildcats have struggled thus far this season. TCU started the year with momentum. However, that ended once conference play started. With a surprising sweep against Cade Cunningham and Oklahoma State, TCU does not have any other "good" wins on their resume. Led by RJ Nembhard who averages 15.9 points, 4.3 rebounds, and 4 assists per game, TCU is looking to make a run at the conference tournament title in order to earn a bid to the NCAA Tournament.
On the other side, Kansas State had one of their worst seasons in recent memory. The Wildcats made headlines this year when they lost to D2 opponent Fort Hays State by 13 points on their home court. In head coach Bruce Weber and Kansas State's defense, this is one of Bruce's youngest teams at Kansas State during a season that wasn't exactly normal. This game should be close throughout with no real advantage other than a little more experience on TCU's side.
Prediction: Both teams have to win the tournament to get into the NCAA Tournament. Even with Kansas State playing in their backyard, I am going to take TCU to win this game, 67-63.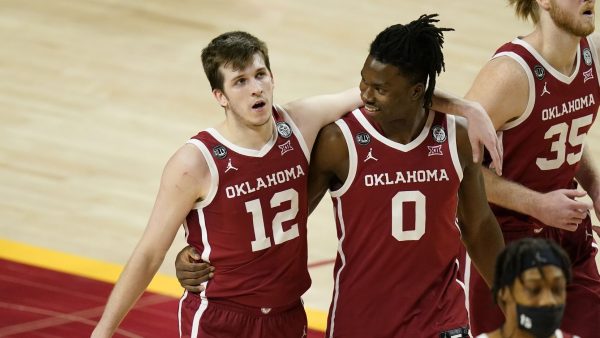 No. 7 Oklahoma vs No. 10 Iowa State
9:30PM ET on ESPN
Line: Oklahoma -11.5
Oklahoma might be the most talented 7 seed in a conference tournament. Out of Oklahoma and the other six AP Top 25 teams ahead of them in the conference, somebody had to finish 7th. Oklahoma just so happened to be the team. The Sooners come in averaging a solid 75 points per game, while only giving up 69 per game. There are a few different playmakers the Sooners rely on such as G Austin Reaves, F Brady Manek, and G De'Vion Harmon. All three of these players are relied upon to score the ball at a high clip to give Oklahoma the best chance to win games. With the Big 12 gauntlet, Oklahoma finished 14-9 (9-8). They are looking to make a run at a tournament title, which they are plenty capable of doing.
On the other side, we have Iowa State who went 0-18 in conference play. It seemed like all of the Cyclones' games were either within a possession or two, or blowouts. This team has single digit losses to as Texas, West Virginia, and Oklahoma. Don't let this distract you from the fact that they had a 5 point halftime lead at Baylor, before losing by only 5 points. You could argue and say that Iowa State should have won that game, but it just didn't happen for them.
Prediction: Although Iowa State has shown they can hang with some of the top teams in the conference, Oklahoma is the better and more experienced team that will be out to make a point. Oklahoma will win this game and advance to play Kansas in the quarterfinals, 79-65.