Another year, another WVU football season. The 2020 season was one for the books across the sports globe as we battled with a pandemic. However, 2021 looks to be a "return to normal" for sports. This brings us the college football season with fans returning to the stands, less restrictions, and an overall more normal season. Chaos has occurred within the Big 12 Conference in the past month with Texas and Oklahoma officially accepting invites to join the SEC in 2025. Unless they decide to leave before then and pay the hefty fine that comes with it. The Big 12 is looking to expand with schools from the American Athletic Conference to fill the gaps left behind by Texas and Oklahoma. As reported by The Athletic, The Big 12 is in "serious discussions" with four schools from the American Conference. The four schools listed are BYU, UCF, Cincinnati, and Houston. This potential addition could shift the entire conference up to 12 teams (again) and force a division alignment among schools.
Enough conference realignment talk, this brings me to one of the already current members of the Big 12, which is the West Virginia Mountaineers' upcoming season. Year 3 in the Neal Brown era looks to take the next step and compete for a spot in the Conference Championship Game. The pieces are starting to fall into place for the Mountaineers to potentially have a special season. We take a look at the three phases of the team for the Mountaineers.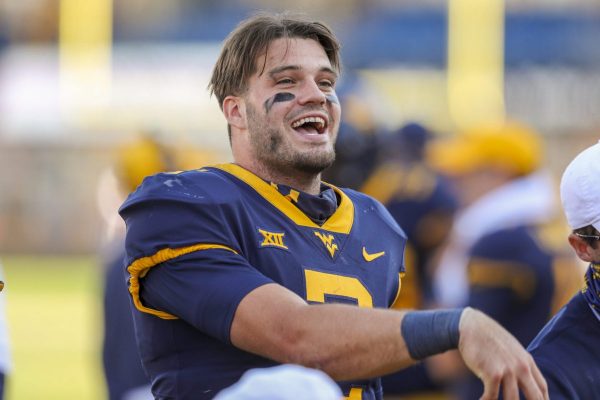 Offense
Let's start with the side of the ball everybody loves to talk about, the offense. WVU returns a solid amount of production on this side of the ball including QB Jarret Doege. After throwing for over 2500 yards on 64% completion rate during a shortened 2020 season, Doege looks to improve on these numbers. A few off-season emphasis points were put on his deep ball and pocket presence/scramble ability. Doege and the offense struggled at times with this last season, and the coaching staff has really worked on it the off-season.
Outside of the quarterback, WVU's leading rusher, Leddie Brown, also returns. Brown eclipsed over 1,000 yards a season ago. Top receivers such as Bryce Ford-Wheaton, Winston Wright Jr., Sam James, Sean Ryan, and Isaiah Esdale all return as well. The receivers look to have a bounce back season from a year ago in which they were plagued by dropped passes. With experience, the game should slow down for these guys and they should overall be better in 2021. Let's not forget about the big guys on the offensive line – a group that has had its growing pains since 2019 but improved last season. With another year under their belt, and with transfer Doug Nester from Virginia Tech, the guys up front should be steady for the Mountaineers in both run blocking and pass protection.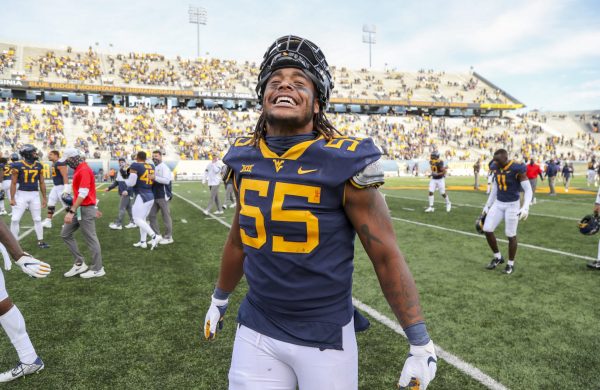 Defense
Onto the defensive side of the ball, in which WVU ranked Top 5 nationally last season. The defense looks to build on what they accomplished a season ago, which is be one of the best defenses in the country. With the transfer portal taking a few starters from the secondary, the defense still retains a lot of production from a year ago, especially on the DL and linebacker positions. Returning up front they have All-American talent Dante Stills, along with freshmen breakout a season ago, Akheem Mesidor, and Taijh Alston. All three of these guys were starters and will continue to play a key role moving into the new season. The linebacker core returns Josh Chandler-Semedo, Exree Loe, and VanDarius Cowan. Just like the DL from a year ago, this position group returns a lot of production for 2021.
Now, the secondary is where it gets a little more uncertain. This group saw Tykee Smith and Dreshun Miller transfer to two SEC schools. Although with these two key pieces from a year ago transferring out, the gaps look to be filled with guys ready to play. They still have a few returning productive players in Sean Mahone, Alonzo Addae, and Nicktroy Fortune. The other two secondary positions will be filled with Arizona transfer Scottie Young and youngster Daryl Porter Jr. The group as a whole only gave up 160 passing yards per game in 2020, which ranked number 1 nationally in the entire country. Will the group be able to repeat last season's numbers in 2021? That will be determined.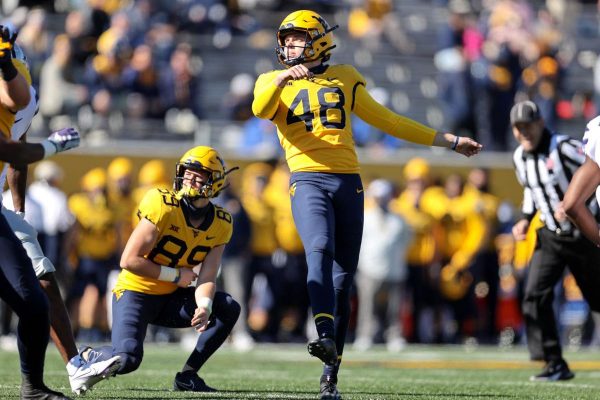 Special Teams
WVU returns their main specialists from a year ago in kicker Evan Staley, kicker Casey Legg, and punter Tyler Sumpter. According to the coaching staff, Staley will be in control of the kickoff duties, while Legg will be doing the place kicking, and Sumpter over the punts. On only 7 FG attempts a year ago, Legg made 5 of them with a long of of 45 yards. It is always good to return your specialists because taking the points or pinning your opponent deep in their territory can be a game changer. WVU looks to have a good special teams unit in 2021.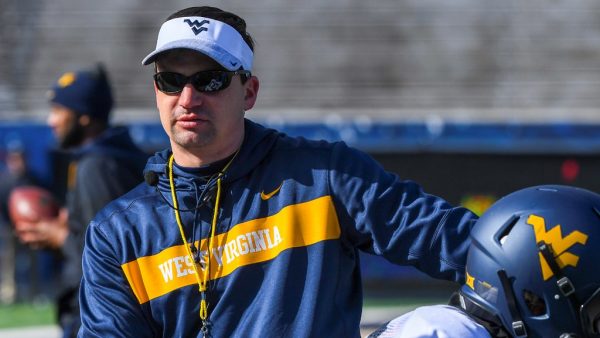 Overall Outlook
Expect WVU in improve their offense in 2021 with more consistency in the pass game. Leddie Brown will have another great year, but Doege and the receivers will take the next step forward in helping him out. The defense might not finish Top 5 in total defense and ranked first in pass defense this year, but don't expect their numbers to drop that much. As for the special teams, expect the specialists to be reliable when called upon.
With most of the attention in the Big 12 focused on Oklahoma and Iowa State, West Virginia is being completely overlooked by the national media. This team returns experience with a good coaching staff who will have them prepared to play every game. Win or lose, the Mountaineers will be competitive in every game and will compete for a spot in the Big 12 Conference Championship Game in Arlington, Texas.
Prediction:
WVU will surprise many people this year and finish 3rd or tied for 3rd in the final Big 12 standings behind Oklahoma and Iowa State. I have them going 9-3 (6-3) with losses at Oklahoma, at TCU, and against Iowa State. The ceiling for this team is 11-1 with a floor being 7-5.