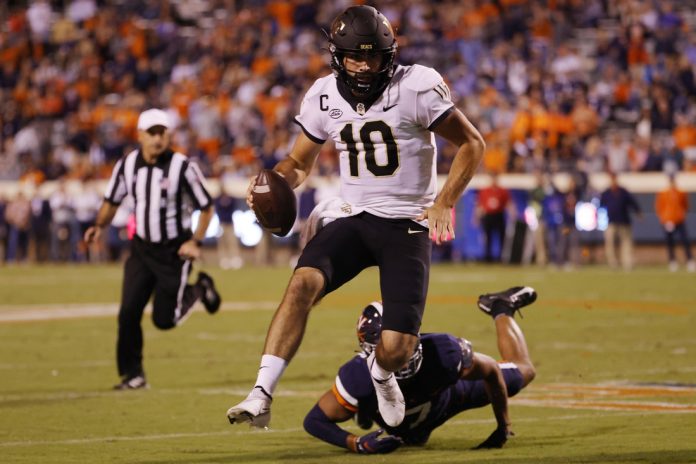 I never said it would be a good ACC, but it would certainly be a fun one. I can confidently say that there is no team with a greater than 50% chance to play in the conference championship.
But hey, the ACC did go 6-0 in non-conference games this week. So there are some positives. Let's get into it.
Wake Forest 37, Virginia 17
Wake Forest
The offense is super explosive and top three in the ACC. I don't care that they haven't been tested much yet; that unit will roll in this conference.
I am a big Justice Ellison guy. Keep feeding him along with Christian Beal-Smith. Ellison has a ton of burst. Virginia-native, too.
This may not be the most talented Clawson team from the top, but their depth puts them atop the conference for now.
Virginia
I'll say one good thing. Armstrong to Wicks. Money.
But needless to say, their defense is much more exploitable than their offense is good. The 3-3-5 system just isn't it when the defensive line can get no penetration.
I still see this as a 6-7 win team. However, it will be as a result of a down conference rather than meeting expectations.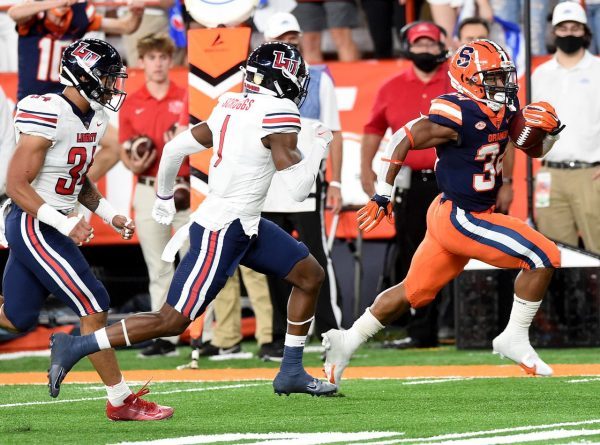 Syracuse 24, Liberty 21
Syracuse
Big time win over a high-level G5 school. This team is no pushover.
Six sacks on Malik Willis. Six sacks in two games for Cody Roscoe. Defense looks pretty well-rounded right now.
The only thing holding back the team will be lack of QB play. Sean Tucker is incredible, but he will only take you so far.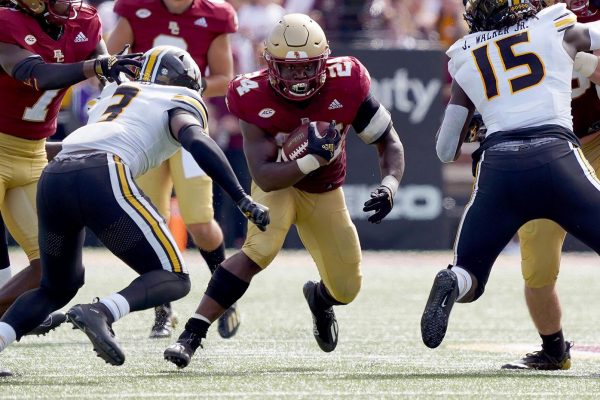 Boston College 41, Missouri 34 (OT)
Boston College
Great to see the Eagles put up points without Phil Jurkovec. Dennis Grosel is capable.
Pat Garwo may be the solution to this running game. He now has two games with 160+ yards.
With Jurkovec, this team is certainly my conference favorite. Even without him, they are up there.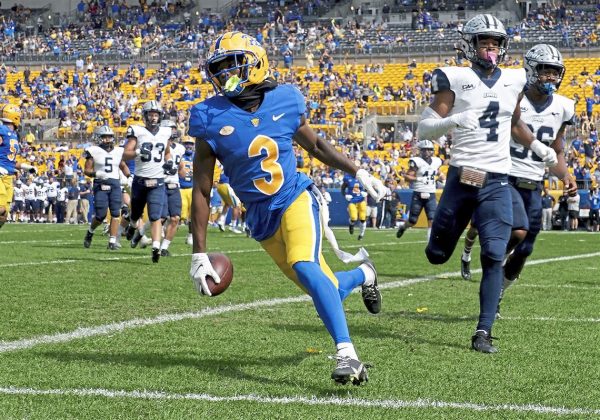 Pitt 77, New Hampshire 7
Pitt
Undoubtedly, Pat Narduzzi will run up the score after an embarrassing loss.
See, Mark Whipple, there are capable backs on this team and they are not named Vincent Davis.
Damarri Mathis is still having a great year, despite the struggles of the overall unit.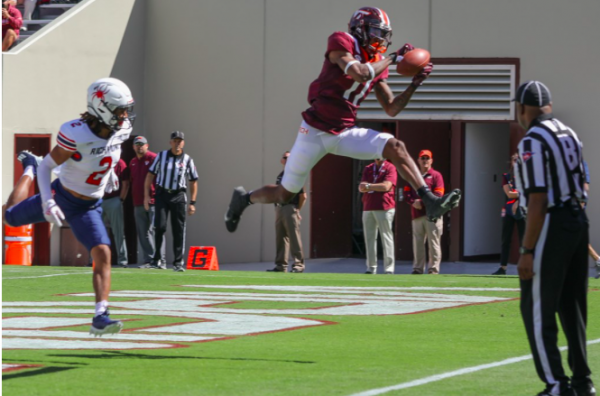 Virginia Tech 21, Richmond 10
Virginia Tech
Win on the scoreboard, moral loss. We are back in the "Fire Justin Fuente" stage of the cycle.
This wide receiving unit is legit, at least at the top with Tre Turner and Tayvion Robinson. Makes you miss TE James Mitchell even more.
Burmeister isn't it, but there's nobody else in the room that will give you the necessary improvement. The QB situation has already been botched.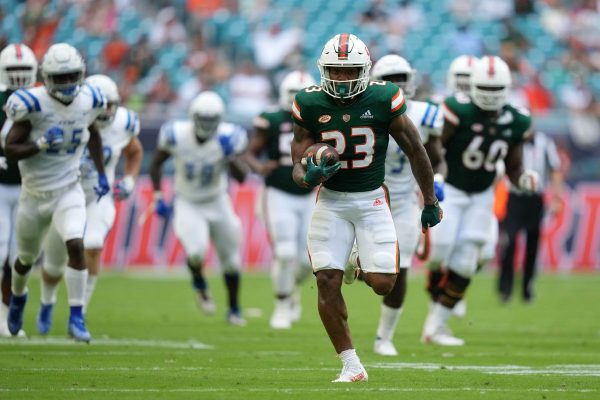 Miami 69, Central Connecticut 0
Miami
Nice
Jake Garcia and Tyler Van Dyke both looked really good. Although the D'Eriq King news is devastating, it will be exciting to watch these two talented guys battle it out.
Loved what I saw from RB Thaddeus Franklin Jr.. 7 carries for 68 yards and a TD.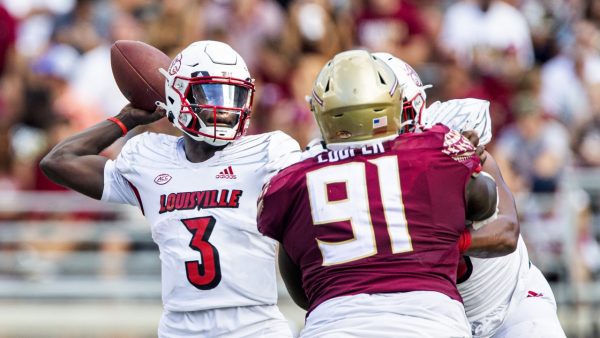 Louisville 31, Florida State 23
Louisville
Hey, maybe this team isn't so bad after all. The loss was to an Ole Miss team that is really good. The Cards are now 3-1.
Malik Cunningham continues to thrive off the intermediate passing game.
The secondary is really coming into place
Florida State

On the Pypeline ACC Podcast, ESPN's David Hale said something along the lines of "the one job of Florida State this year is to not embarrass themselves." Umm…
Keep rolling with McKenzie Milton for now. He's been bad, but he's not the biggest issue.
With that being said, the offense is a disaster. I'd love for the staff to open things up in the passing game, but I'm not even sure the offensive line allows for that.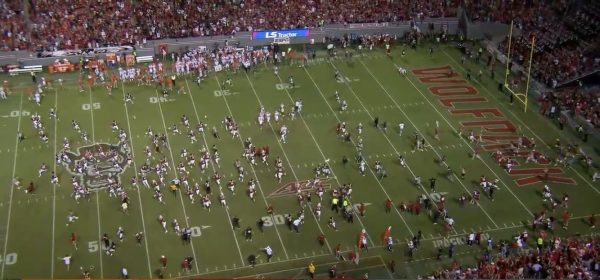 NC State 27, Clemson 21 (2 OT)
NC State
There you go, Pack fans. Doeren has his signature win.
The offense wasn't exactly efficient, but impressive given their opponent.
Isaiah Moore has stepped into the shoes of Payton Wilson very nicely as the alpha LB.
Clemson
Is this the downfall of a dynasty? I don't know. These problems have gone on for a couple of years now. There's just no Trevor Lawrence or Travis Etienne to override them.
Offensive line actually protected decently this time.
We saw it here, the defense can be the best in the country. But nobody is going to give up 0 points per game. The offense has to score.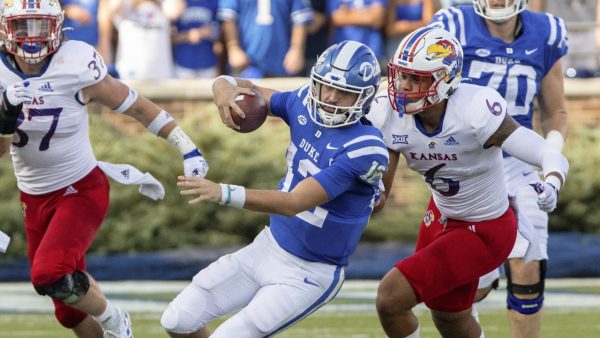 Duke 52, Kansas 33
Duke
Blue Devils take care of business again. All you can ask.
Hats off to Gunnar Holmberg. He's been a huge upgrade to Chase Brice. Moving the ball efficiently, throwing downfield, and creating with his legs.
Another monster week for DeWayne Carter at DT.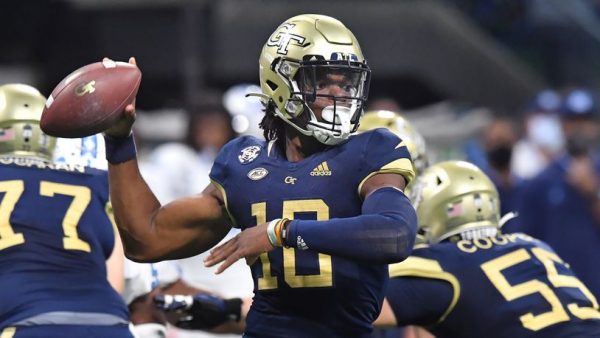 Georgia Tech 45, North Carolina 22
Georgia Tech
These last two weeks, we have started to see what the hype around this program is all about.
Jeff Sims looked better throwing the ball. You can't keep him out of the QB1 role when you factor in his athleticism.
The improvement in this front seven may be the story of their season.
North Carolina
Welp, so much for that. Tar Heels are just like the rest of the ACC.
The offensive struggles replicated those against Virginia Tech, just to a smaller extent. Offensive line was awful.
Jeremiah Gemmel: "We thought Yates was going to be the guy, but we didn't prepare really for Sims or dual QBs." Coaching staff has to take the blame on this one.