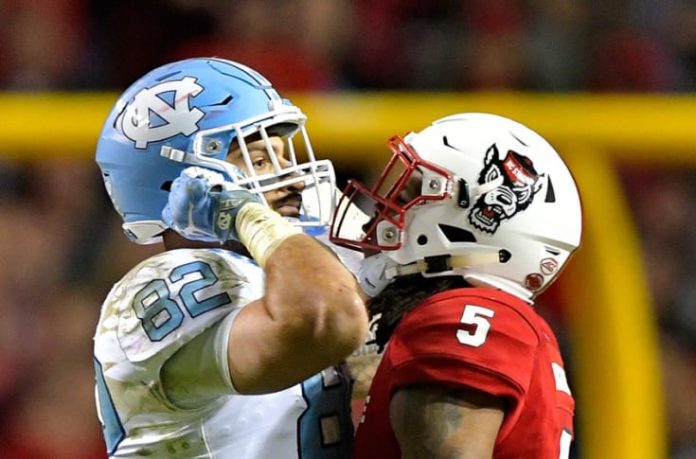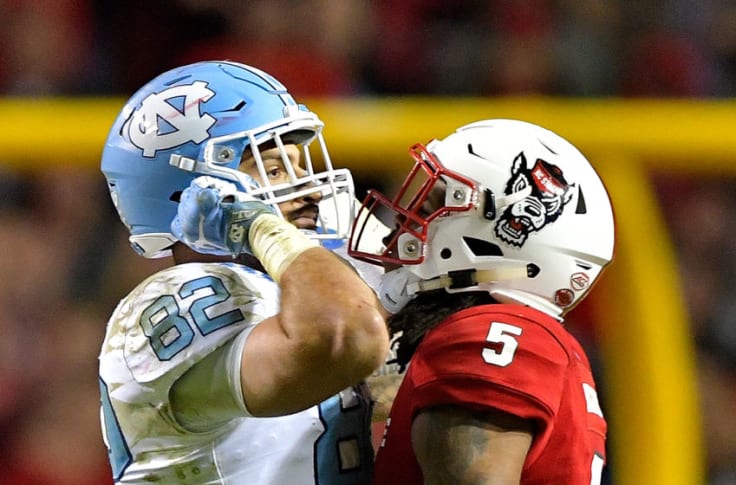 The Atlantic division is on the line. Wake Forest (in with a win), NC State (in with a win and Wake loss), and Clemson (in with a Wake and NC State loss) will battle it out for the chance to play Pitt in the ACC championship game.
North Carolina at NC State — Friday at 7 pm, ESPN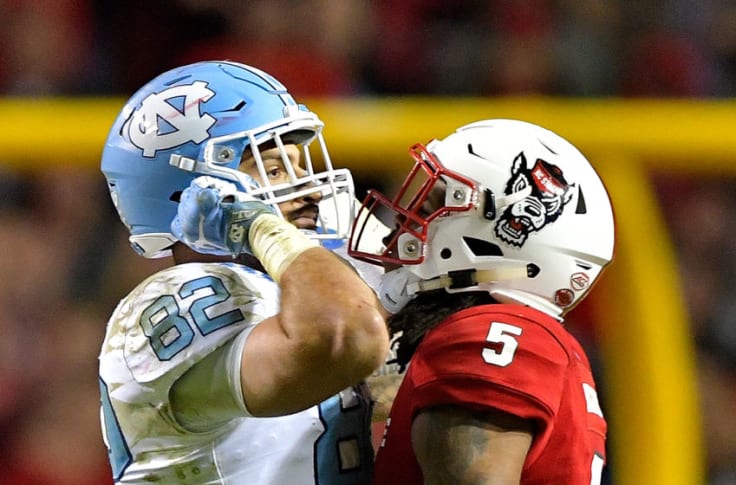 Best Bet: Under 62.5 points
Factoid: Sam Howell has the highest pressure to sack rate in the ACC at 30.8%. NC State loves to bring various pressure packages with their linebackers.
Storyline: Can UNC tackle? NC State's offense is predicated off of getting playmakers into space quickly.
Georgia at Georgia Tech — Saturday at 12 pm, ABC
Best Bet: Georgia Tech +35.5
Factoid: With Georgia Tech being 35.5 point underdogs, a Yellow Jackets win would entail a top 5 upset in all of FBS college football since 1980.
Storyline: Georgia defensive tackle Jordan Davis should feast against struggling Georgia Tech interior offensive line
Wake Forest at Boston College — Saturday at 12 pm, ESPN2
Best Bet: Under 64 points
Factoid: Wake Forest is 103rd in the nation in preventing 20+ yard passing plays. Phil Jurkovec leads the ACC in average depth of target.
Storyline: Boston College struggles to create pressure on the quarterback. This could allow Sam Hartman and the "mesh" offense to have plenty of time to develop.
Florida State at Florida — Saturday at 12 pm, ESPN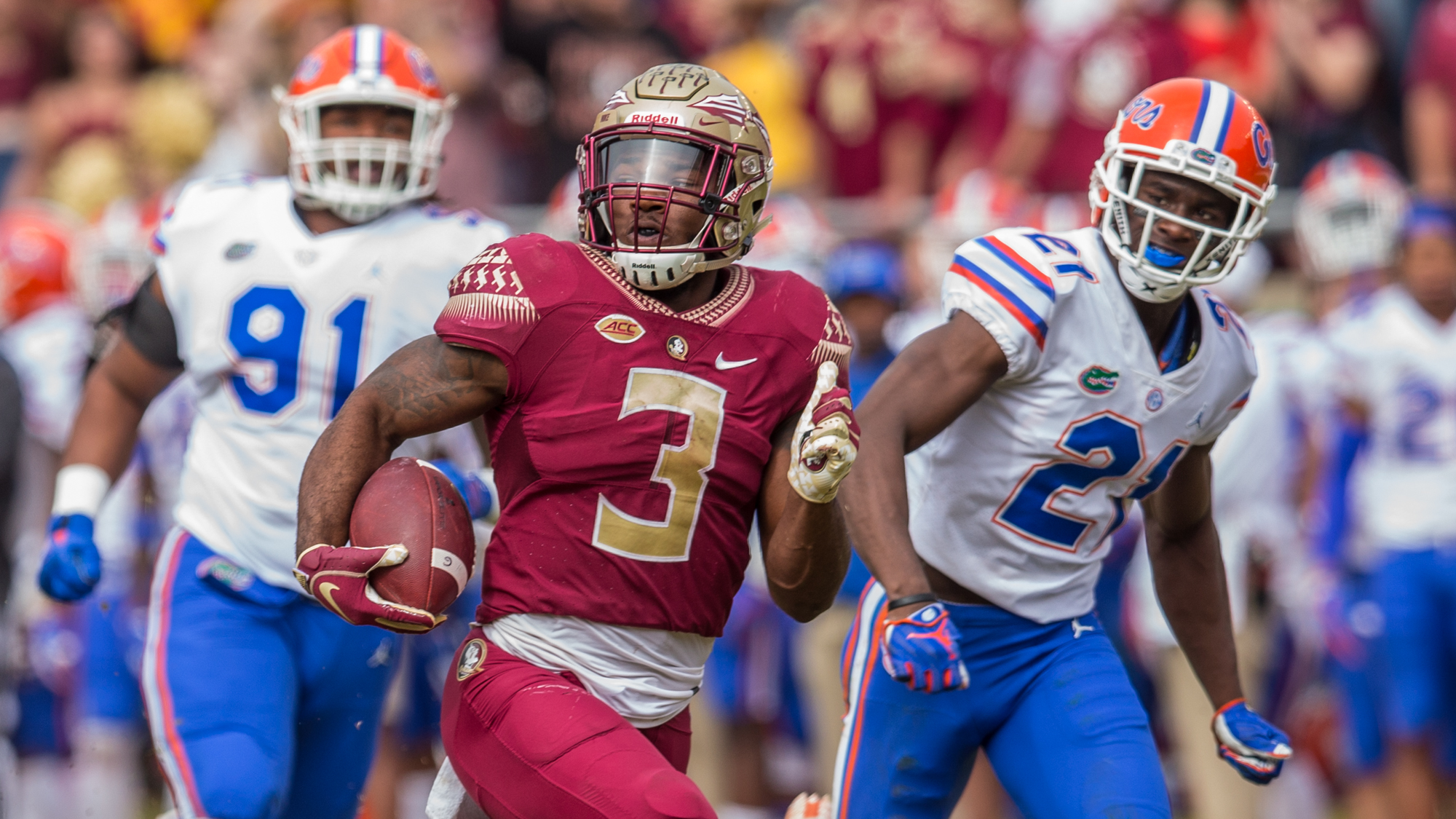 Best Bet: Florida money line (+126)
Factoid: Florida has scored 48 offensive touchdowns compared to just 8 field goals kicked. This is the third ratio in the FBS.
Storyline: Jordan Travis designed runs could be used to exploit an undisciplined Florida defense
Miami at Duke — Saturday at 12:30 pm, Regional Networks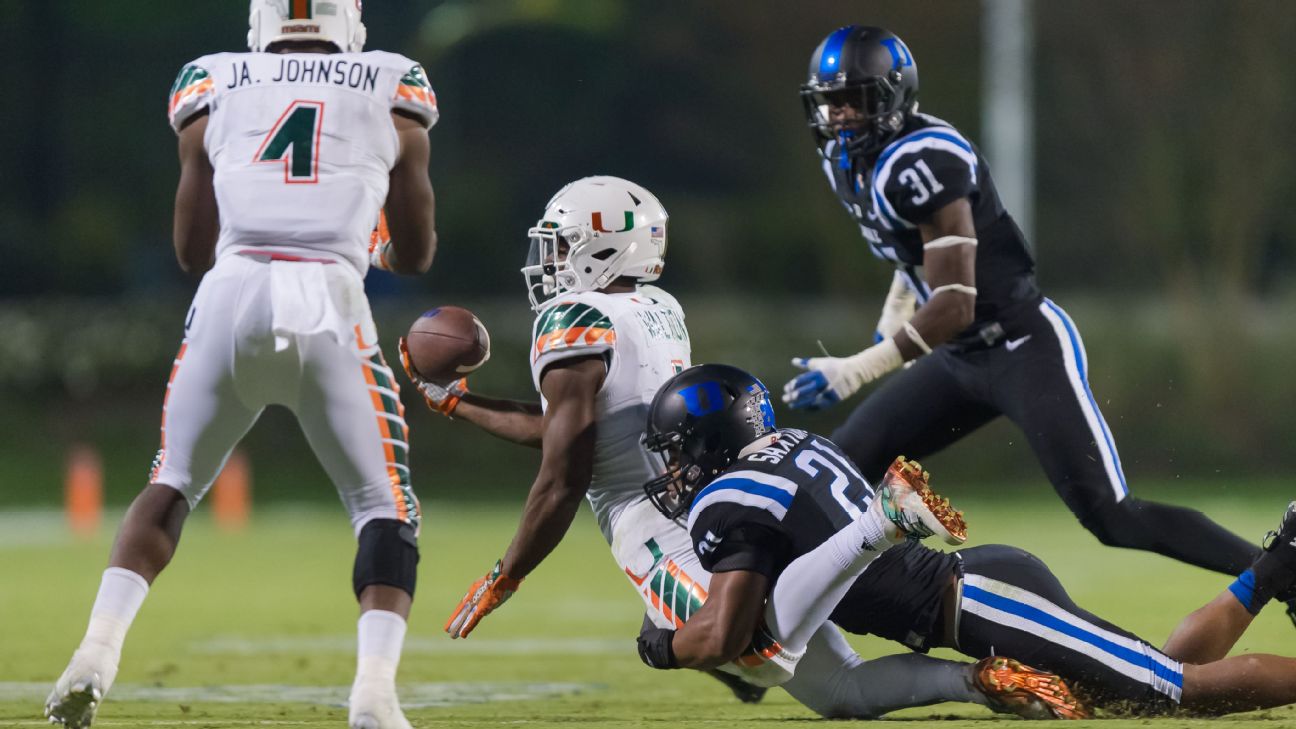 Best Bet: Under 68 points
Factoid: The spread is 21.5 points in favor of Miami. If Duke keeps it that close, it would be their first time doing so since October 9th against Georgia Tech.
Storyline: The Tyler Van Dyke show is expected to continue against the Duke secondary
Virginia Tech at Virginia — Saturday at 3:45 pm, ACCN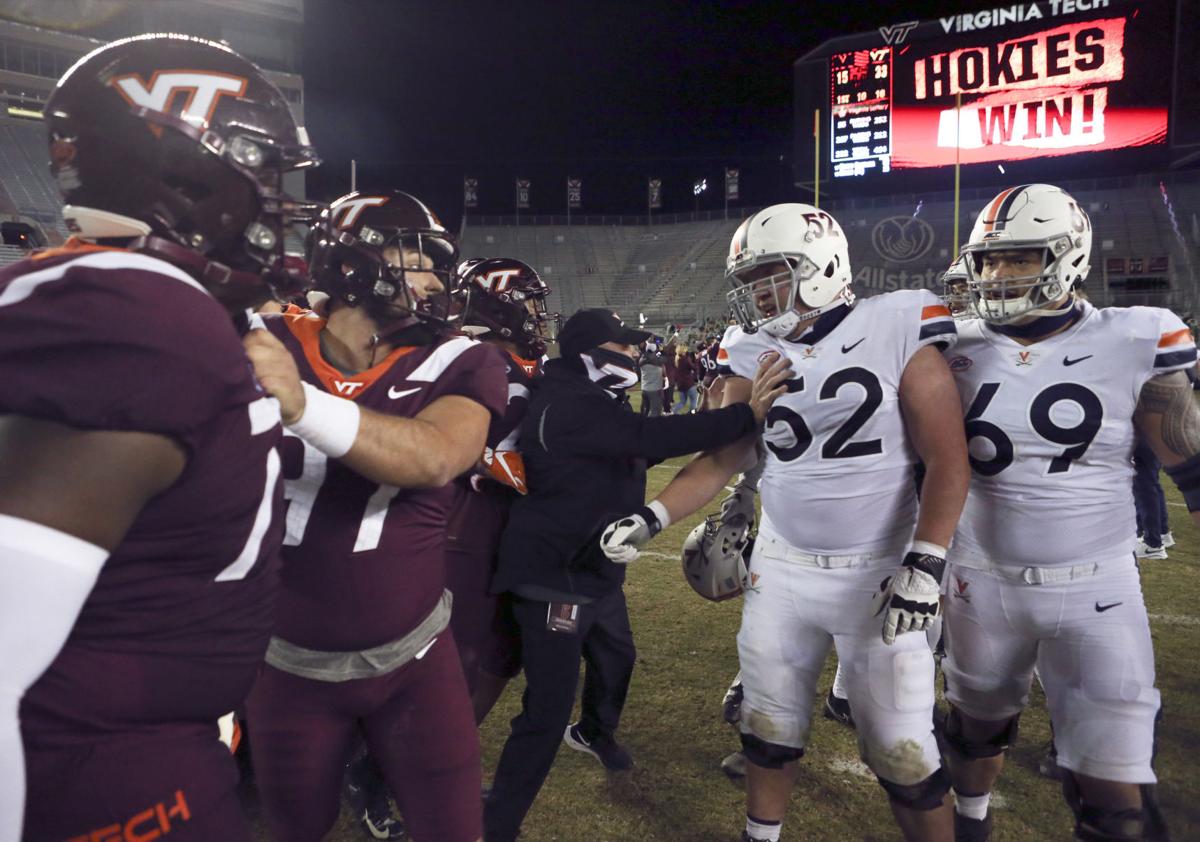 Best Bet: Virginia Tech +7
Factoid: Virginia Tech is 15-1 against Virginia since 2004. However, this is the heaviest UVA is favored over that span.
Storyline: Contrast of styles is likely. The Hokies will look to run the ball and sustain drives while UVA would like to keep their foot on the gas.
Pitt at Syracuse — Saturday at 7:30 pm, ACCN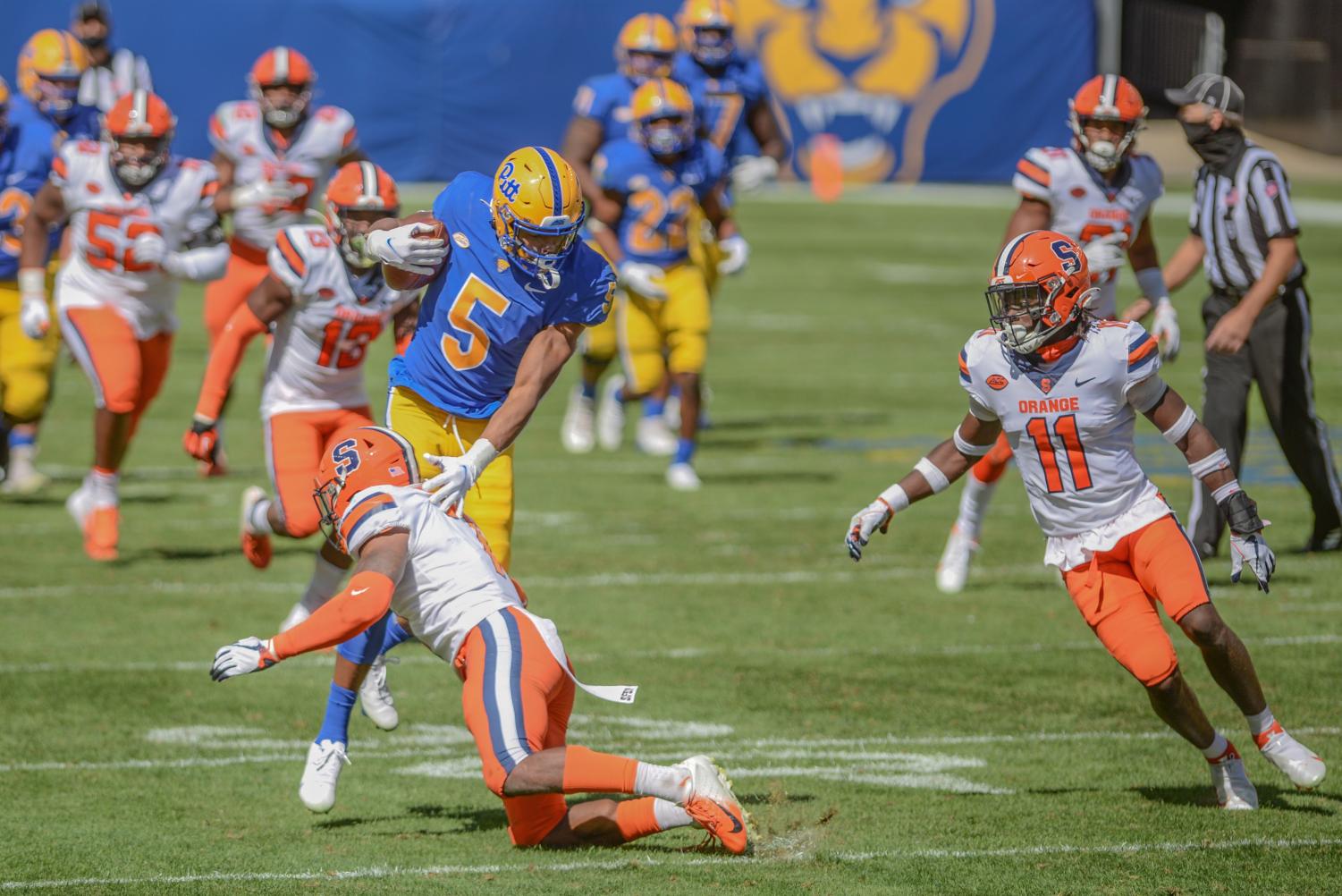 Best Bet: Under 58.5 points
Factoid: Pitt allows 2.97 yards per rush, which ranks 8th in the FBS. Syracuse runs the ball 61.2% of the time, the 15th highest rate in the country.
Storyline: With Kenny Pickett potentially banged up, will the Panthers resort to quick passing concepts. Syracuse is good at tackling in space.
Clemson at South Carolina — Saturday at 7:30 pm, SECN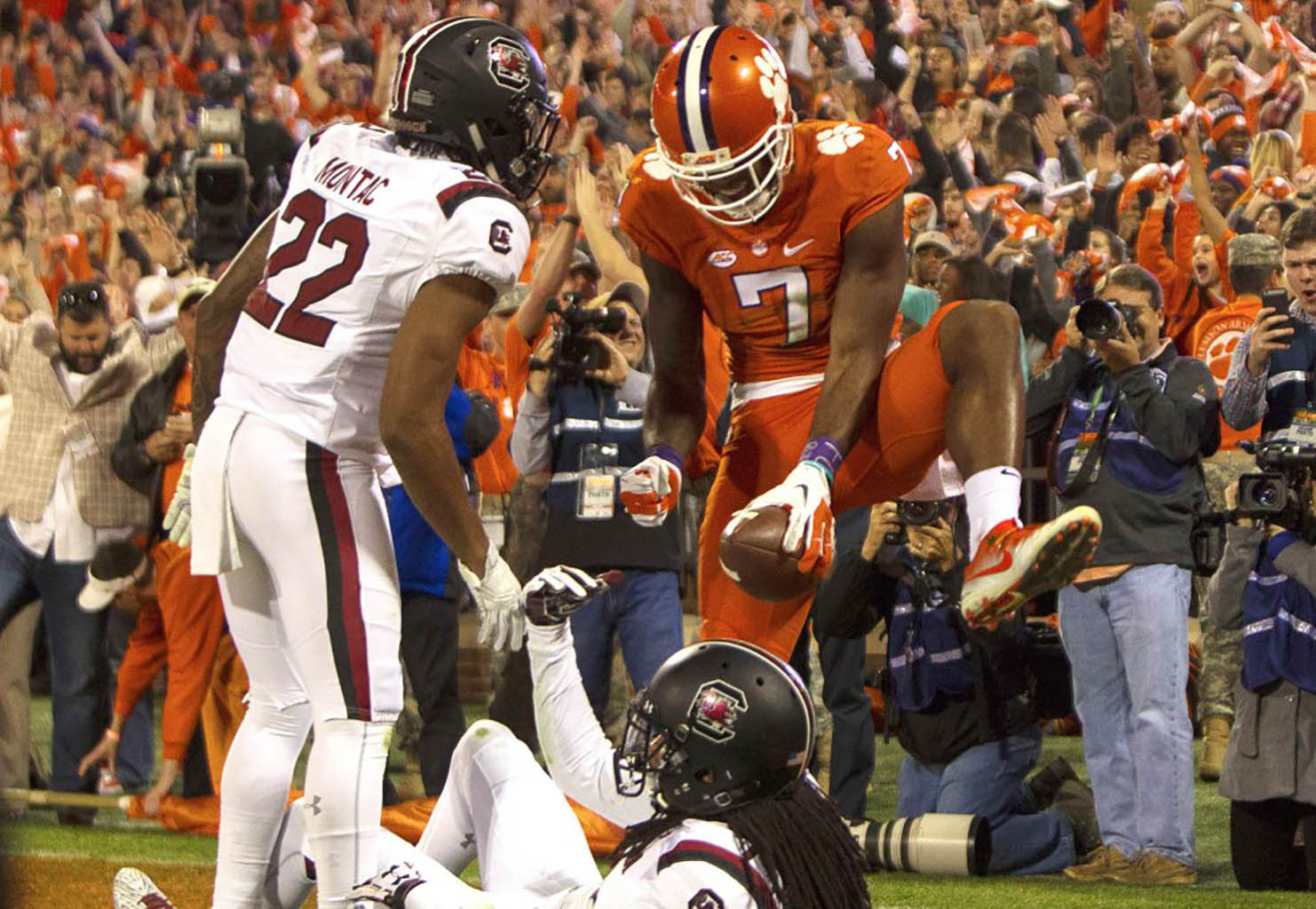 Best Bet: Over 43 points
Factoid: Clemson is favored by 11.5 points. If the Gamecocks keep it that close, it will be the first time they do so in this matchup in five years.
Storyline: Both offenses are very backfield focused. However, Clemson is much better with their front seven.
Kentucky at Louisville — Saturday at 7:30 pm, ESPN2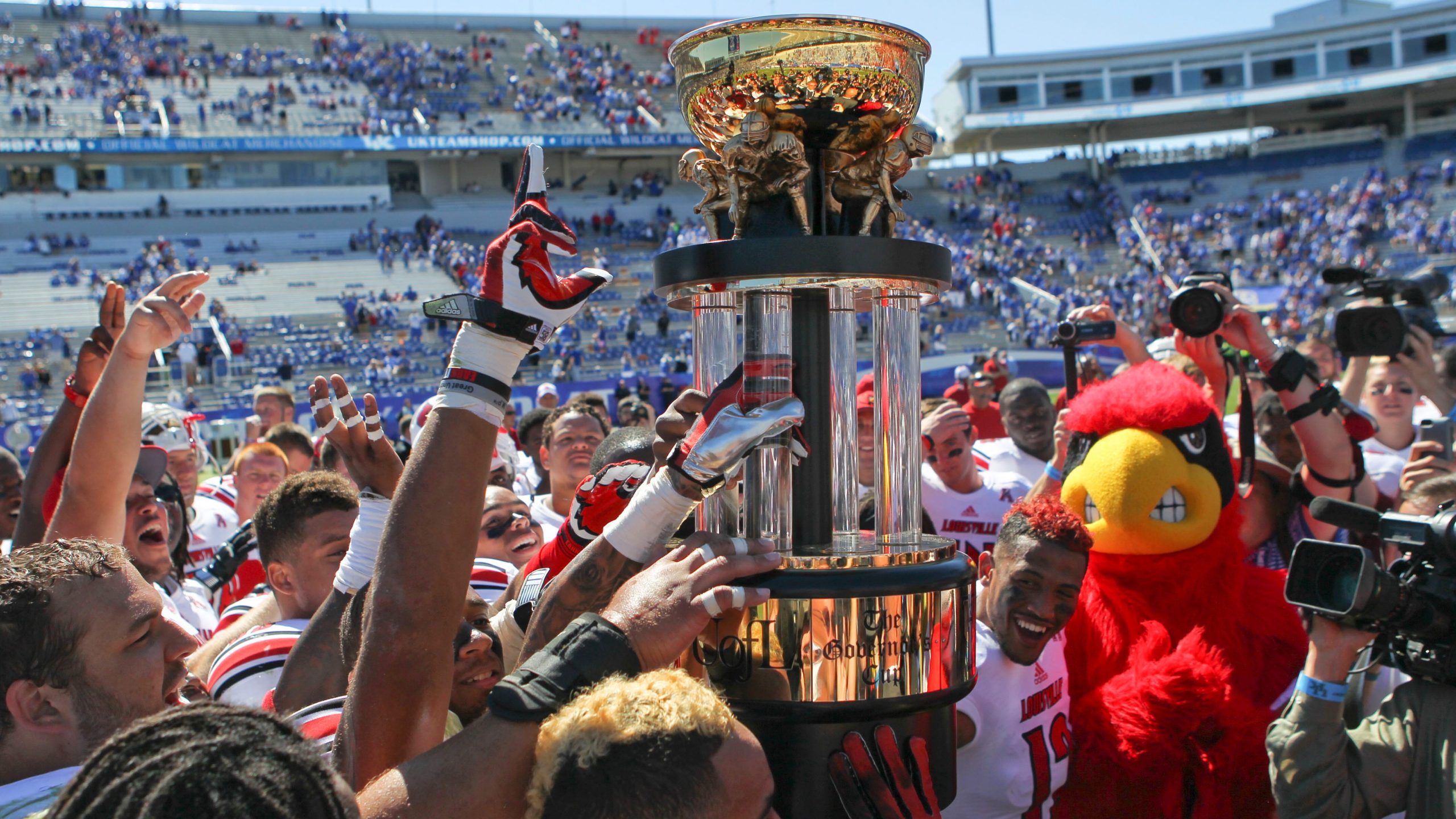 Best Bet: Kentucky +3
Factoid: Ball security has been an issue for the Wildcats this year. Only Arizona has a worse turnover margin than them.
Storyline: Kentucky has a well-coached offense with plenty of misdirection but Louisville may be up for the task.