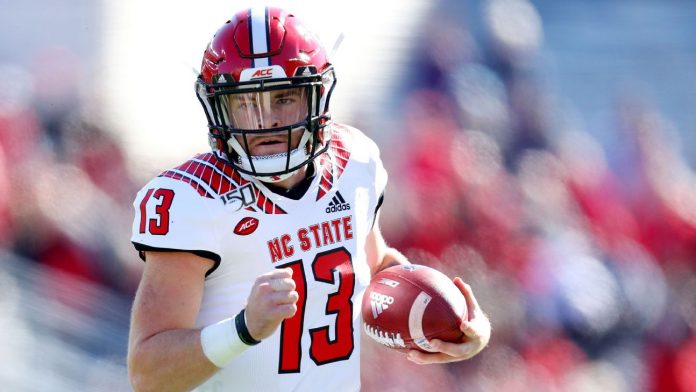 Full disclosure: Pypeline was more than accommodating to let me take a "sabbatical", wink wink nod nod, during the Thanksgiving holiday. So this week's Four Points of Triangle – Week 13 predictions will be much shorter than normal. BUT nevertheless still here. Plus, what kinda dope goes away during rivalry week? Me. However, before we get into that, let's do brief recap of the week 12 predictions.
Louisville destroyed Duke. Called it. North Carolina dominated Wofford. Called it. NC State had a big second quarter to squeeze the life out of the Orange. (See what I did there?) Called it. Clemson upset Wake Forest, handedly too might I add, and I called that one, too. 4-0 for me last week, bringing my season tally to 29-11. Yay, go me!  I'm sure you're thrilled, too. Great! Onto rivalry week!
---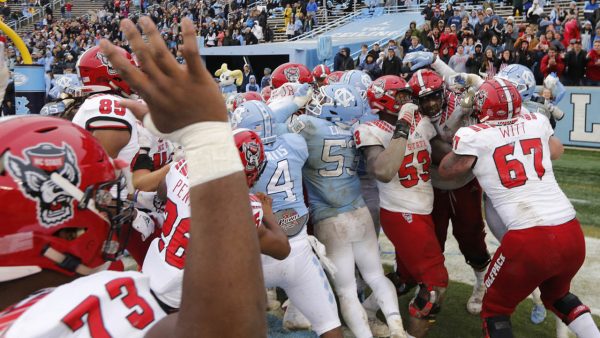 North Carolina @ #20 NC State (Friday Nov. 26th – 7pm)
If you're reading this, you must be aware of the choice that early North Carolinians faces early on in life….red or blue? This match-up of rivals doesn't always get the national attention it deserves, but the hate runs thick! Carolina would love nothing more than to spoil the Wolfpack's chance at a 9-win season and longshot chance at the Atlantic division. The Pack, though, are looking to win this rivarly game en route to a banner year under Coach Doeren. With all the talent the Pack has to most likely return next season, nine or ten wins (counting potential bowl win) in 2021, this could be a stepping stone to take the program to the next level. Throw all the stats, analytics, metrics, etc. out the window. This is about bragging rights! I am going to give the Wolfpack the victory here due to the game being in Raleigh and at night. Wolfpack Nation will have all day to get boozed up and rowdy for the Tar Heels. It will be gritty and ugly at times and see it's fair share of lead changes, but in the end the Wolfpack come out on top!
Prediction: NC State 38, North Carolina 30
---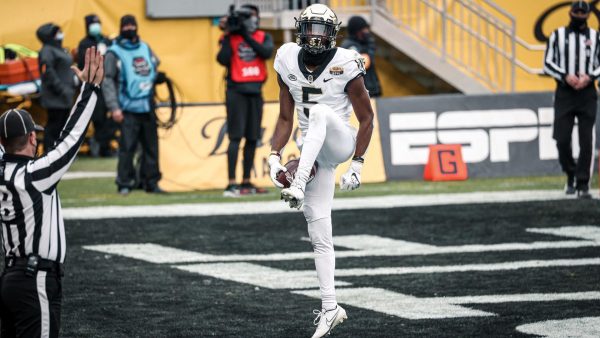 #18 Wake Forest  @ Boston College (Saturday Nov. 27th – 12 pm)
Wake's Atlantic division title hopes took a big hit last week in losing to Clemson. If they had won, the Deacs would have wrapped up the division. But they are still in the driver's seat. All the Deacs have to do is win in Chestnut Hill. Easier said than done. The Clemson defense disrupted the rhythm of the Deacons offense last week and the Eagles defense plays in a similar manner. Plus, Boston College's RB Pat Garwo III is just 20 yards short of a 1,000 yd rushing season. So you know the whole Eagles team will want him to achieve this milestone by rushing the ball as much as possible. And that plays into Wake's defensive weakness – stopping the run.
Wake is going to score points and rack up yards. There is no question about that. Can BC keep up with the Deacs, though? They can and will behind the legs of Garwo III. BC closes out the year with an upset!
Prediction: Boston College 31, Wake Forest 30
---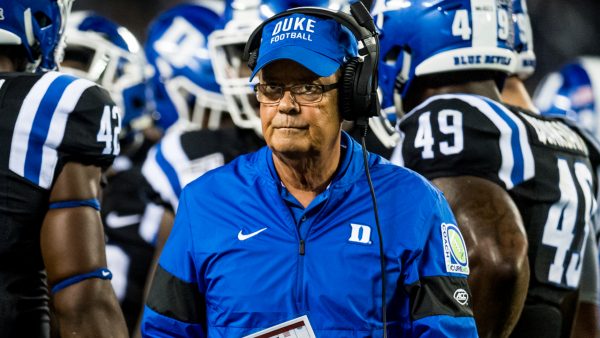 Miami  @ Duke (Saturday Nov. 27th – 12:30 pm)
Expect this one to be Duke's Head Coach Cutcliffe's last game in Durham. It is just time to cut bait for the Blue Devils and start fresh. There were a few okay years under Coach Cutcliffe, but nothing program changing. Miami is playing for a better bowl appearance and honestly are just all around better than Duke and will win this one easily.
Prediction: Miami 39, Duke 21
Enjoy the football over the Thanksgiving holiday and look my bowl preview later in December!
Follow me for more ACC content at @SJWoolard on Twitter!