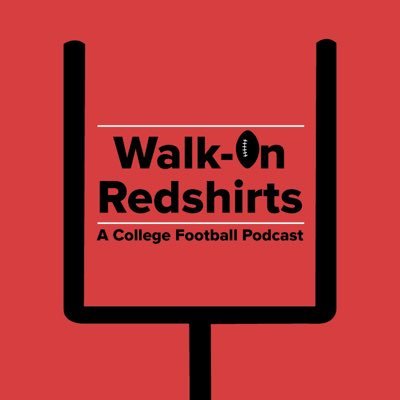 The Walk-On Redshirts are back for the Week 8 recap and Week 9 preview! Wisconsin falls on the road at Illinois, how does that affect their season outlook? Tua goes down, is Alabama in trouble for later in the season? Florida tops South Carolina but no shortage of controversy there. Oregon needs a late score but tops Washington on the road, is Oregon still in the hunt for the playoffs? Vandy upsets Missouri in a game that surprised everyone. Texas needs a late field goal from Dicker the Kicker to top Kansas. Michigan's comeback falls short at Penn State wins in the Whiteout, how good is Penn State?
The Walk-on Redshirts introduce a new segment of hot or not with this season's hot seat of coaching candidates. Are Jim Harbaugh and Willie Taggart actually on the hot seat right now? What other names could be on the hot seat at this point in the season?
The guys look ahead to Week 9, can Wisconsin slow down Ohio State? Is Indiana destined to win 9 games this season? Can Penn State avoid dropping to Michigan State for the third year in a row? Michigan is favored over Notre Dame, but will they actually win? Can Bo Nix do the impossible and beat LSU on the road in Death Valley? Can the team with the best logo in Tulane beat Navy on the road this weekend?
Sparked by Florida's athletic director taking to twitter to ask for home and home match-ups, the guys talk about the ideal teams they would like to see play each other. Could LSU beat Ohio State in the horseshoe? How would Clemson fair in Seattle vs Washington?
Make sure to subscribe and rate! Make sure to follow us on Twitter @WalkOnRedshirts.