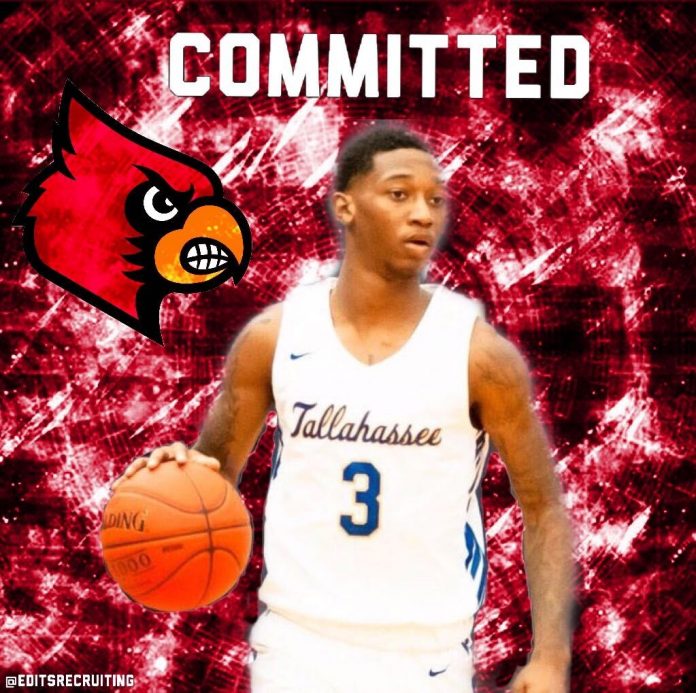 One of the top ranked Junior College players is headed to the ACC. El Ellis committed to Chris Mack and the Louisville Cardinals. Ellis chose the Cardinals over Oregon, Ole Miss, Iowa State, UConn, Georgia, Texas Tech, and NC Central. Now, Louisville has three commitments for their 2021 class.
Ellis is a 6'3″ point guard from Durham, North Carolina. Currently, he plays college basketball at Tallahassee Community College. During his freshman season, Ellis averaged 14.3 points, 4.5 assists, and 3.9 rebounds, while shooting a very respectable 40.3% from three. Chris Mack could use Ellis in many different ways. He could be the main ball handler, or he could play off the ball.
Other big offers
A lot of schools wanted Ellis. He held scholarship offers from NC State, Arizona State, UConn, and many others. On June 12th, Ellis cut his list to eight schools. However, today he made it official and committed to the University of Louisville.
El Ellis is a 2021 recruit. He will play another season at Tallahassee Community College, before enrolling at Louisville. Importantly, he will two years of college eligibility when he arrives at Louisville. Ellis joins 4-stars Bryce Hopkins and Bobby Pettiford Jr for Louisville's 2021 class.