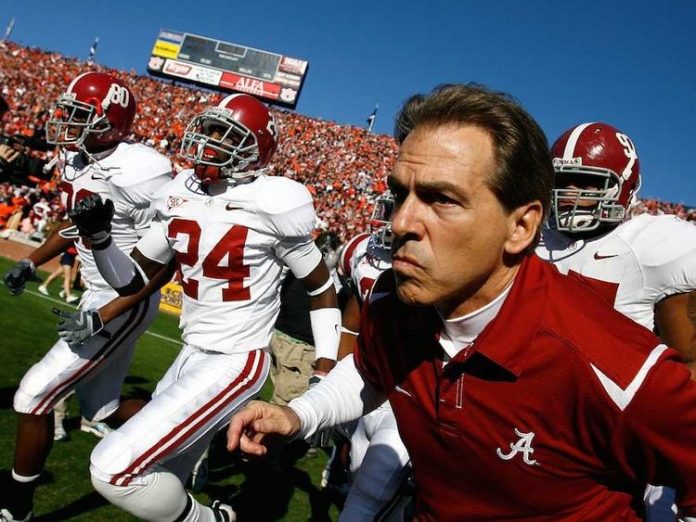 The Alabama Crimson Tide pick up exactly where they left off last year – on top. The Champs are the #1 ranked team in the country in the inaugural Pypeline Top 25. Clemson is the only other team to receive first place votes. Is yet another Clemson/Alabama matchup in the CFP in the cards? We'll have to see.
Pypeline Preseason Top 25
Alabama (7)
Clemson (3)
Ohio St
Georgia
Washington
Wisconsin
Oklahoma
Auburn
Penn St
Miami
Notre Dame
Michigan St
Michigan
USC
Stanford
West Virginia
Oregon
Mississippi St
TCU
Florida St
Boise St
UCF
Virginia Tech
LSU
Boston College
Others Receiving Votes: Oklahoma St, NC State, Iowa, Northwestern, Florida, Maryland
The Tide's title defense will hinge largely on the play of QB Tua Tagovailoa, who only played one meaningful half of football last year (although, it was the most important half, as it was the 2nd half of the Championship game). How will he hold up for an entire year remains to be seen.
The SEC & B1G each have 3 teams in the Top 10. Both conferences plus the ACC each had 5 in the Top 25. The PAC-12 had 4, and the Big 12 had 3, rounding out the P5 conferences.
Some dark horses that could possibly make some noise are Oregon, Boston College, and possibly Iowa (just off the Top 25). All three teams have a chance, if they pull a couple of upset wins, to really turn some heads this year.
Football is almost here, and we couldn't be happier.