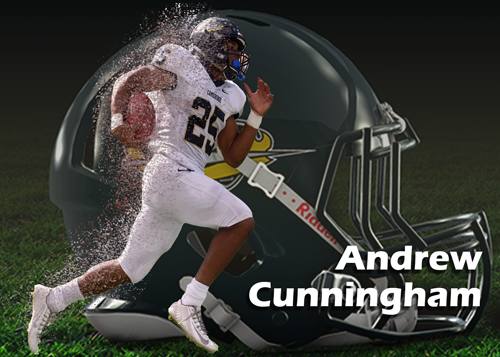 Five questions with 4-star ATH Andrew Cunningham out of Cambridge Christian in Tampa, FL
1. What schools are recruiting you the hardest right now?
Right now, the ones that are recruiting me hardest are Utah, Indiana, Purdue, Louisville, & Kentucky. And the University of Cal has been recruiting me hard, too.
2. Do you have any official visits planned for this upcoming year?
My last official visit will be to Purdue, and I have that set up for December 15th-17th. All of the other ones I'm getting set up, but that's my last one.
3. Even though you already have 60+ offers, are there any other schools that you'd like to hear from?
There are a couple schools that have hit me up recently like Ohio State and Clemson, but not really. If I hear from other schools, then good. But if I don't, then that's also good, too.
4. When you look at these schools, is there anything specifically that's important to you? For example, proximity to home, playing time, etc.
Coaching staff. You don't want to play under a coach where you have a strained relationship. I would say the relationship is key. If everyone has a good word about the coach and like him and like playing for him, that plays a big role for me. Having a good relationship with the coach is a big factor into me wanting to go there. That's a big thing for me. Also, playing time would be a big factor. Wherever I go, I'm going to have to compete and earn it. And I want to try and earn that playing time.
5. Before a game, what are you listening to to get you hyped?
Haha, aw man, I listen to all types of music. I'd have to say I'm a mellow type guy. I like to listen to something that's not too fast. Something that keeps me controlled. Not over-hyped. I like to listen to Lucci and Drake. Those two would probably be it.