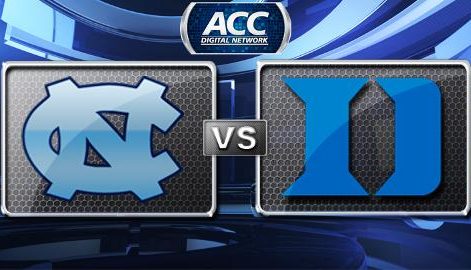 Carolina vs Duke, one of the greatest rivalries in all of sports took to the streets this weekend. Namely the street that 5-star, leap out of the building, the flying highlight, PF Zion Williamson lives on.
Yesterday, the star from Spartanburg, SC got a visit from the National Champ Tar Heels, when head coach Roy Williams along with assistant coach Hubert Davis stopped by for a visit:
UNC in home visit with Zion Williamson earlier today #GoHeels pic.twitter.com/Fnj2yRqLIb

— UNC Recruits (@UNCRecruits) April 8, 2017
However, Duke wasn't about to let their fiercest rival get a leg up on them with the superstar, as they visited him today:
Duke went to visit 5 star recruit Zion Williamson from the class of 2018 today. #ZionToDuke 😈 pic.twitter.com/cWqAAcN2I2

— Blue Devils (@BlueDevils) April 8, 2017
Williamson has offers from every school on the planet (and possibly other planets with his talent). The sky is the limit for him, both figuratively and literally. One thing is for sure, whoever gets him will not be short on highlights, nor wins.
PS- How about Zion going shoeless for both pics? The man doesn't wear shoes and he's still killing it. Unbelievable.